Oldest living Libby fireman donates his uniform to the department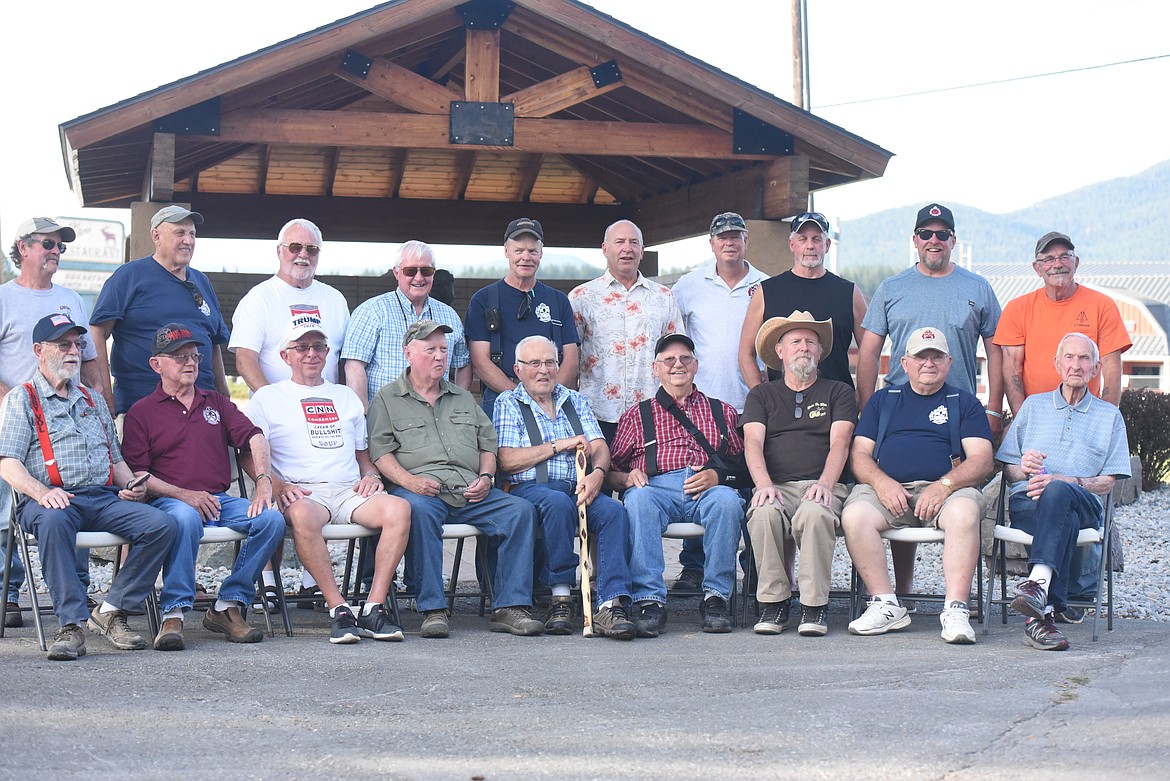 Retired members of the Libby Volunteer Fire Department sit in front of the department memorial during a barbecue held in their honor on July 30. (Will Langhorne/The Western News)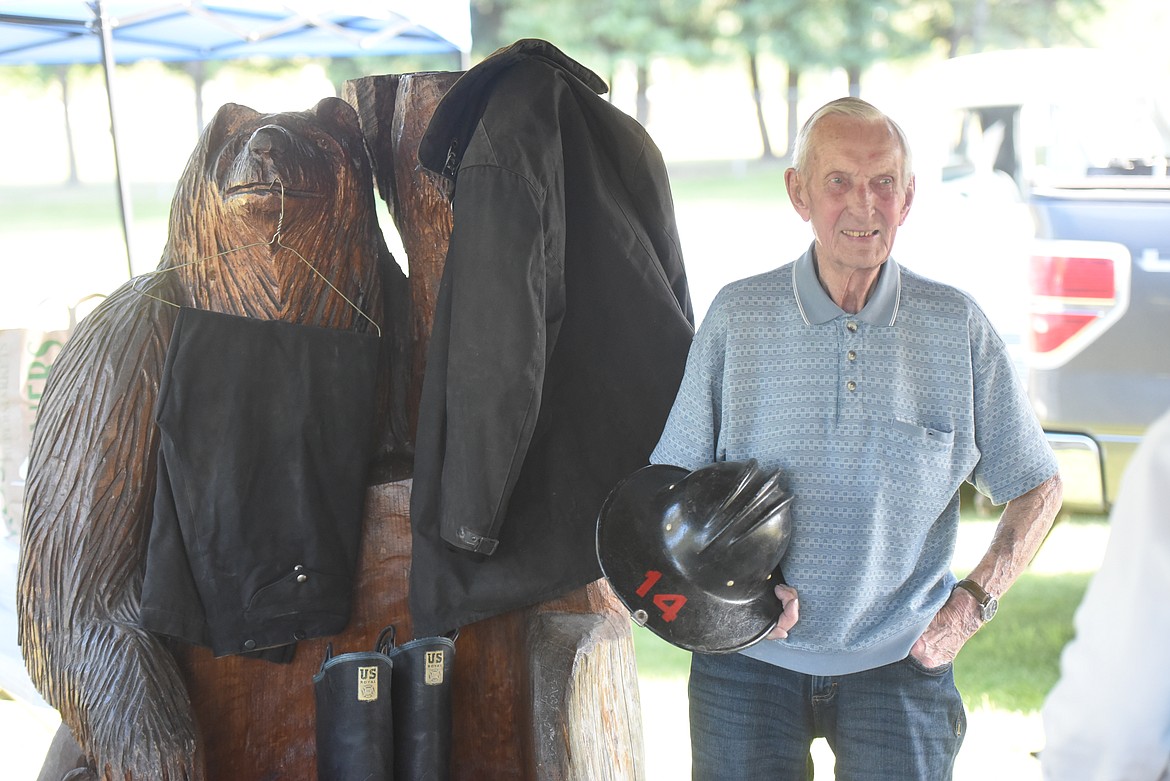 Retired Libby volunteer fireman Marshall Warrington, 91, with his bunker suit. (Will Langhorne/The Western News)
Previous
Next
by
WILL LANGHORNE
The Western News
|
August 4, 2020 8:30 AM
It's been more than 70 years since Marshall Warrington, 91, started putting out blazes for the Libby Volunteer Fire Department.
On July 30, he donated his uniform back to the service, returning the garb during an annual barbecue that active members host for retired firefighters.
Under the shade of a pavilion at Fireman Park, where the event was held, Warrington reminisced about his days with the department.
"That was my bunker suit," he said pointing fondly to the heavy black jacket, pants, boots and helmet he used to don whenever fighting a fire. "I was number 14."
Warrington, who left the force in 1970, is the oldest living member of the department. During the barbecue, he spent time swapping stories with his son, Ken Warrington, and former firefighters.
"Tell him about the time you were in the second story in Mineral Avenue and the floor fell out," Ken Warrington said, sparking a conversation about a blaze that tore through a Libby apartment building in the early 1950s.
Marshall Warrington, who joined the volunteer department in 1949, had only been with the service for a few years when he got the call. Climbing up to the second story of the building, he found a resident drunk and unconscious in the stairwell. As the second floor collapsed around him, Marshall Warrington dragged the unresponsive man out of the blaze.
"It was very difficult because the stairs came down and made a 90 degree turn," he remembered.
Although he did not work alongside Marshall Warrington, Richard Wood, another retired member of the department, enjoyed catching up with the other "old-timers" at the annual barbecue. Regardless of when they served, the former firemen have all formed strong bonds with each other.
"There's a camaraderie you wouldn't believe," Wood said.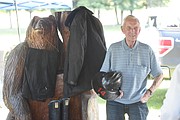 ---