Mask mandate denounced at health board meeting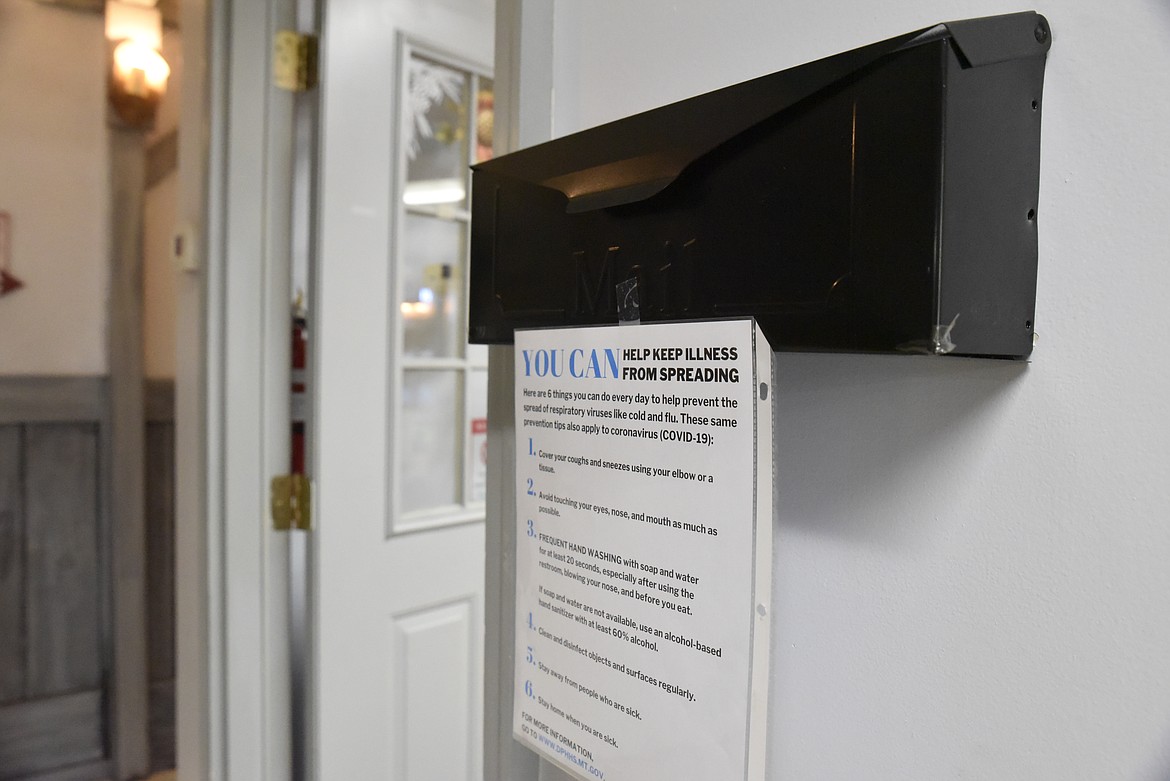 Residents again sparred over the effectiveness — and legality — of Gov. Steve Bullock's mask mandate during an emergency meeting of the Lincoln County Health Board on July 29.
The meeting, held to let health officials update the community on the pandemic locally and publicize a frequently asked question document, was the latest in a series of emergency meetings since Bullock's controversial mask directive. Officials compiled the FAQ list, an eight page codex posted on the health department's website, based on questions raised at earlier health board meetings.
Topics include the basics, like the definition of a pandemic, and more advanced explanations, such as where the health officer derives the authority to quarantine an individual under Montana state law.
It also features explanations of ongoing challenges, like the recent backlog in test results. And officials used the opportunity to highlight scams and cons linked to the pandemic, including those peddling medical exemption cards online to avoid mask requirements in area shops, restaurants and government buildings.
"Customers do not need proof of medical condition [to not wear a mask]," said Kathi Hooper, health department director. "There is no requirement for an exemption card, so there is no reason to purchase those. They don't mean anything."
Residents largely used the public comment period to question or criticize the governor's mask directive, which applies to all counties with at least four active cases of COVID-19. They also questioned the legitimacy of health officials and the veracity of the FAQ document.
"I feel like you guys are very one-sided and only answering your questions or the questions that you want to answer," said Heather Handy, a local business owner and outspoken critic of pandemic restrictions. "The other thing is, the governor's directive is just that. It's not law, it's a directive."
Others touted Internet-based evidence that masks are ineffective or possibly harmful. That elicited a strong response from Dr. Kelli Jarrett, who earlier in the day joined other community medical professionals in pushing county commissioners to take a stronger stance on the pandemic.
Jarrett described the value of masks as uncontroversial in medical circles. Acknowledging that face coverings are not a cure-all, Jarrett said study after study had proven their effectiveness.
As for arguments that masks are ineffective or even dangerous, Jarrett did not pull punches.
"Any boy in his basement in his mother's house can post something online," she said, citing rampant misinformation about masks, coronavirus treatments or vaccines. "I would just ask that people trust the providers in their community."
But Jarrett was not spared the pushback other medical professionals have received in rural Montana since the COVID-19 pandemic began worsening. Resident Pierce Barney called Jarrett's tone hubristic.
"Just because you have an opposing idea and you have some credentials doesn't nullify all the people who disagree with you," he said. "That was pretty insulting, what you said to those people."
Barney then thanked residents for responding to his previous calls for mass civil disobedience in the face of the governor's mask mandate.
"I am happy to see so many people not wearing a mask," he said. "Hurray."
Overall, the tone of the meeting was less vitriolic than previous public hearings. Board member George Jamison, who has previously called for more outreach and public discussion regarding pandemic restrictions, said the FAQ document represented a step in the right direction.
Jan Ivers, chair of the board, chalked up the frustration to the uncertainty brought on by the pandemic.
"We have 150,000 deaths in the U.S. Even though we only have two here, two deaths is two too many," she said. "We want to keep the numbers down in Lincoln County and that might mean we have to change some of the things that we're doing."
---