Loggers fall to Lakers in tourney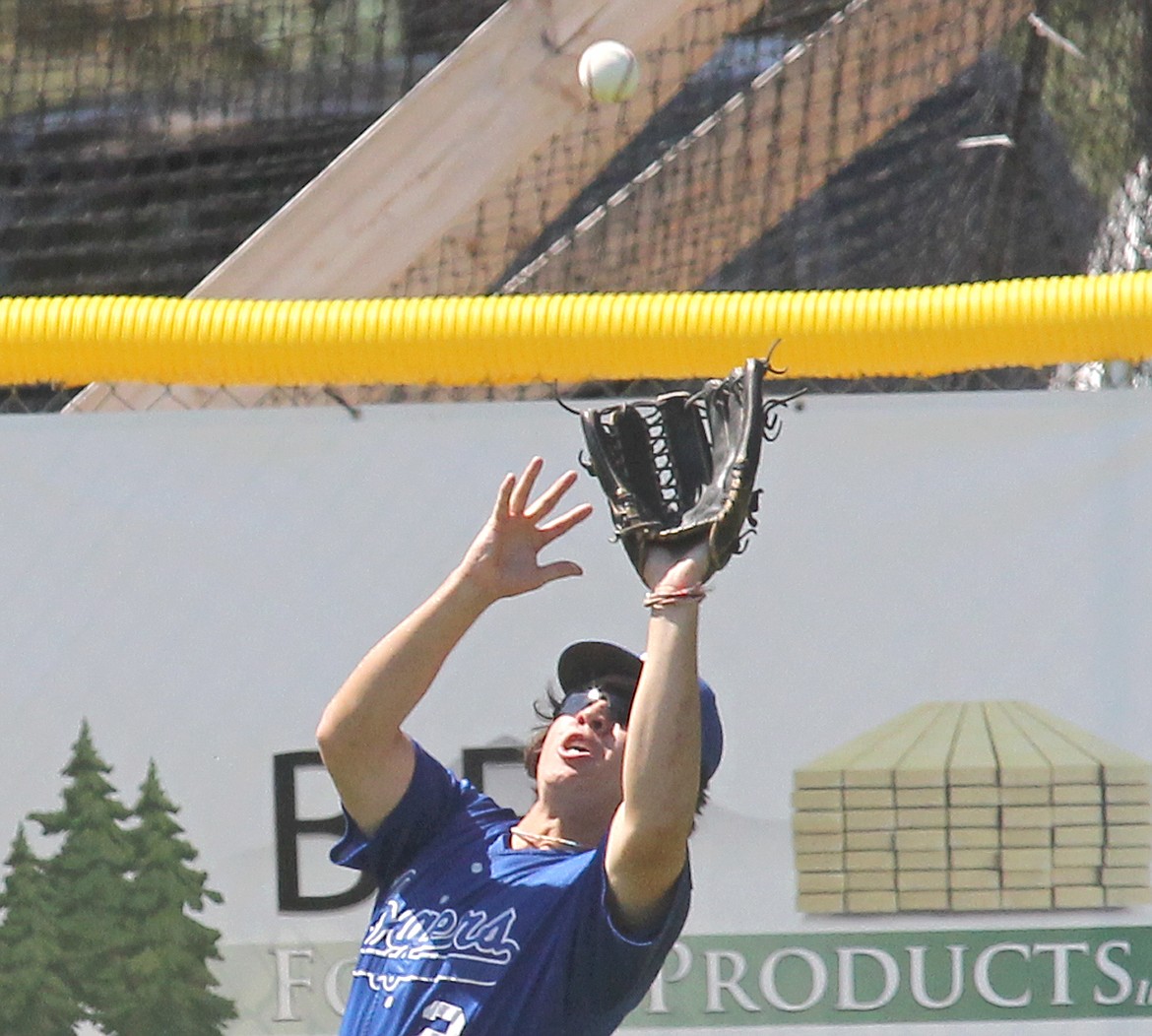 Center fielder Tripp Zhang reaches to make the catch in the bottom of the second inning. (Paul Sievers/The Western News)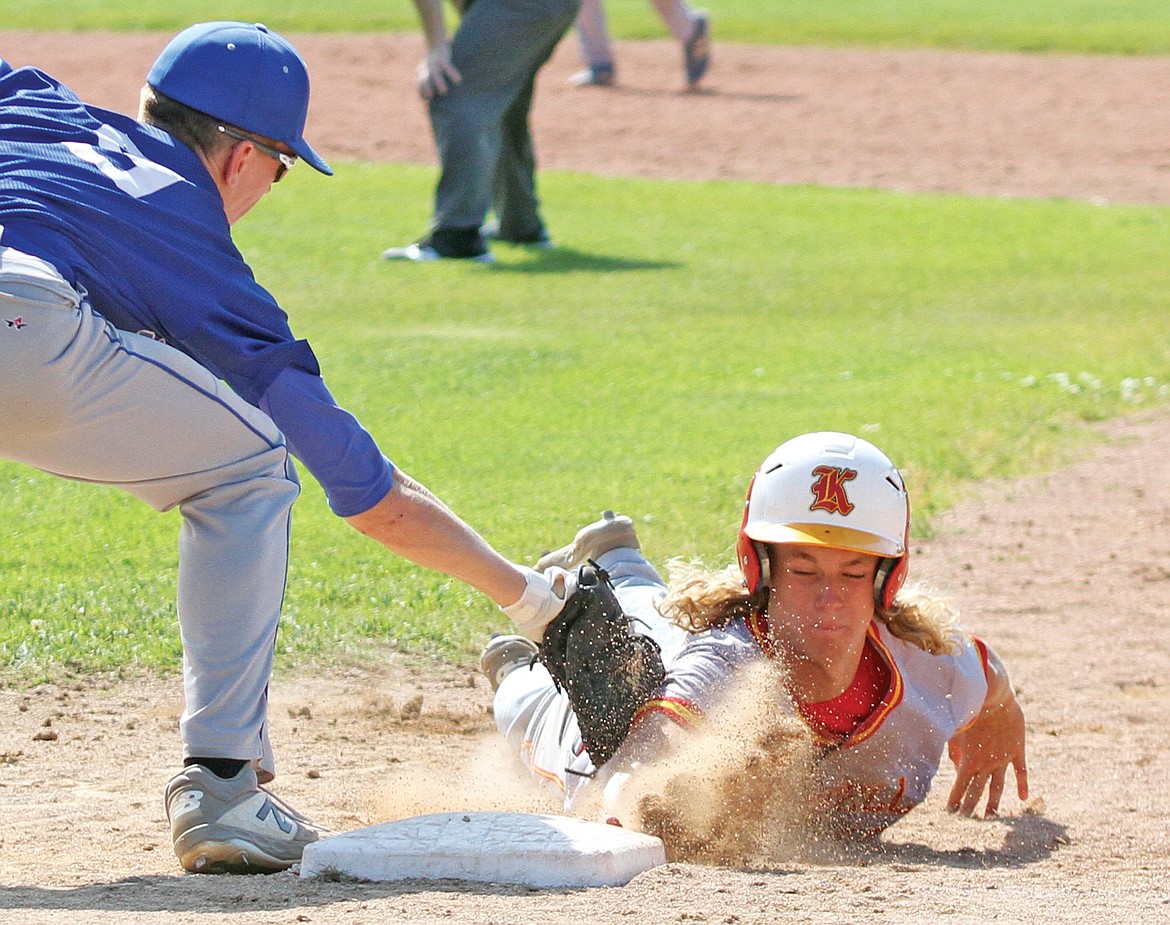 Kalispell's Samuel Manaker leads off a bit too far gets picked off by first baseman Caden Williams bottom of seventh inning in first game of the district tournament Thursday, July 30. (Paul Sievers/The Western News)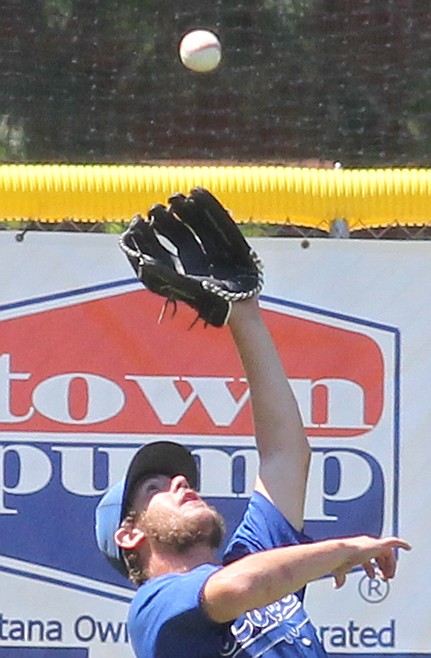 Left fielder Tucker Masters goes deep for the third out bottom of first inning with runners on first and second. First game of district tournament play at Florence. (Paul Sievers/The Western News)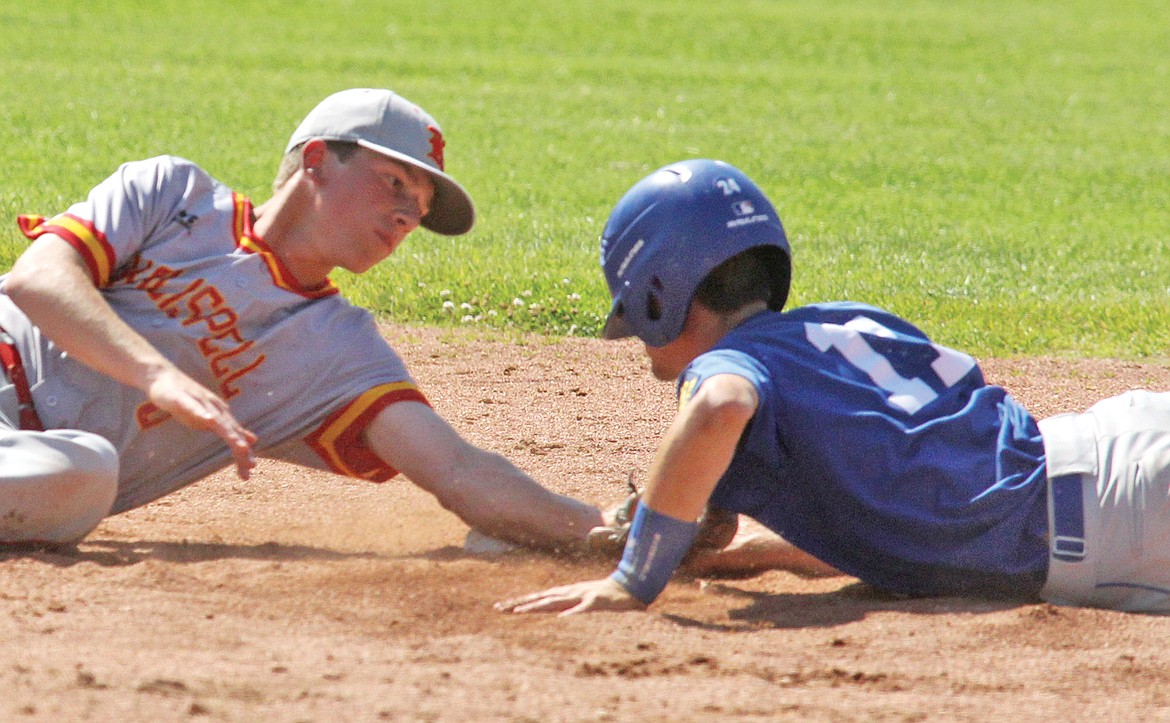 Shortstop Wyatt Freund's tag is late as Jeff Offenbecher steals second top of the sixth inning with two outs during the July 30 matchup with the Lakers. (Paul Sievers/The Western News)
Previous
Next
by
WILL LANGHORNE
The Western News
|
August 4, 2020 8:07 AM
In a heartbreaking battle for the district tournament quarterfinals, the Libby Loggers lost to the Kalispell Lakers by a single run.
The final score of the nine-inning game played in Florence on July 30 was 6-5 for Kalispell.
For the first four innings, the Loggers and Lakers kept each other in check defensively, both sides retiring without a run. Quade Anderson started on the mound for the Loggers.
He earned a strikeout before surrendering four runs between the fifth and sixth innings.
The Loggers drew first blood. Libby centerfielder Tripp Zhang scored the first run of the game in the fifth inning after infielder Cy Williams sent a line drive at center field.
At the top of the sixth inning, the Loggers led the Lakers 3-2. Kalispell tied the game in the seventh and matched Libby's single run in the eighth.
In the ninth inning, the Lakers managed to pull ahead by one run and take the game.
Tucker Masters led the Loggers in hits going 2-for-4 at the plate.
In their first game of the consolation bracket, the Loggers beat Mission Valley 7-5 on August 1. Later that night, they fell 7-13 to the Missoula Mavs.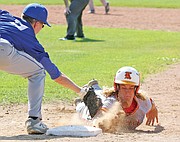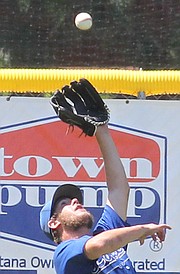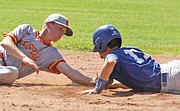 ---