Libby High School honors top winter athletes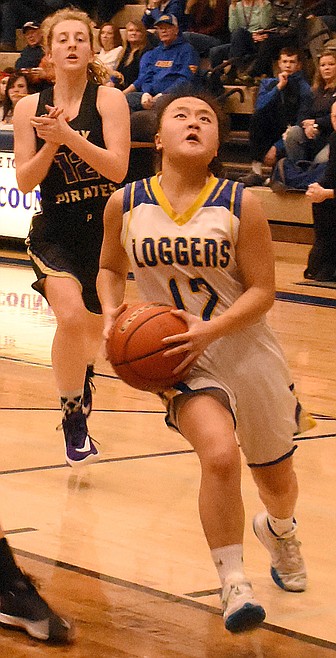 Syd Gier, a senior, earned the Most Important Player award as a member of the Lady Loggers. (File photo)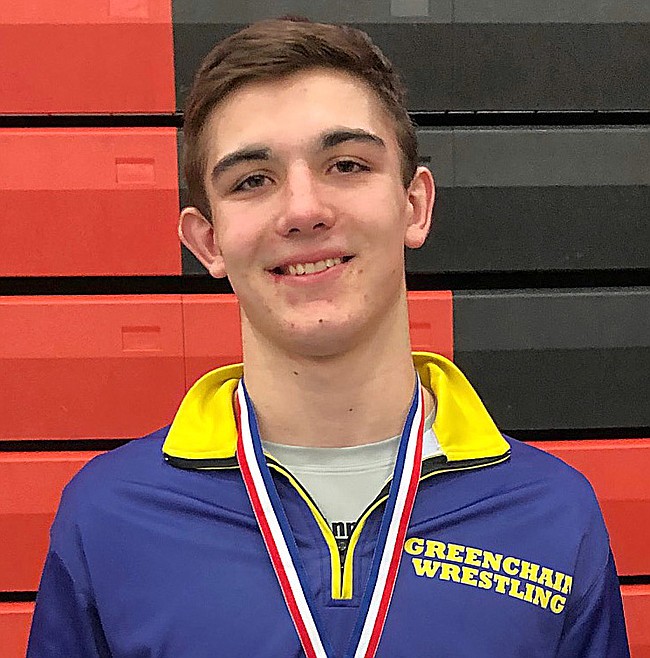 Wrestler Trey Thompson was named Greenchain MVP and entered the high school's hall of fame. (Courtesy photo)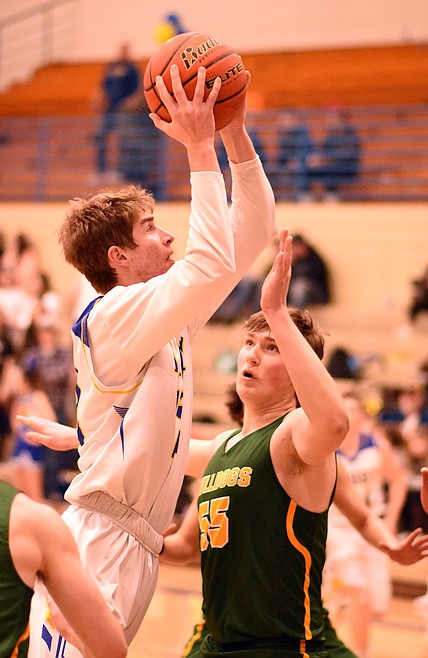 Keith Johnson, a graduating senior, will enter the Libby High School Hall of Fame. (File photo)
Previous
Next
Diminutive Syd Gier dribbled deftly through defenders who towered above her and then dished the ball to an open teammate.
Trey Thompson, wrestling at 152 pounds, took first place at the divisional tournament and second at the state tourney in Billings.
Keith Johnson was named to the All State basketball team and was also first team All Conference.
Libby High School's winter sports teams escaped the direct consequences of COVID-19 but the post-season awards assembly did not.
In April 20 video presentations by basketball coaches Jackie DeShazer and Josh Bean and Libby Logger Greenchain coach Dean Thompson, Gier, Thompson and Johnson were among those honored for sterling performances on hardwood or mat.
With her teammates voting, Gier was selected as the team's Most Important Player; McKenzie Proffitt was deemed Most Inspirational; and, Rylee Boltz was dubbed Most Improved.
The girls junior varsity voted to name Kinzee Boehmler Most Important Player, Kayley Svendsbye as Most Inspirational and Bianca Scott as Most Improved.
For boys basketball, coaches made the awards selections.
Bean said coaches considered the team's "Five Core Covenants" when selecting players demonstrating related values or characteristics.
Confidence – Caden Williams, sophomore, second team All Conference
Unity – Cy Stevenson, freshman
Passion – Ryder Davis, sophomore
Integrity – Ryan Goodman, senior
Toughness – Ryker McElmurry, junior
In addition, Jay Beagle, junior, was named the Ultimate Logger and Chandler Bower, a senior, received the Clay Edgmon Memorial Award.
Keith Johnson will join the Libby High School Hall of Fame.
For wrestling, there is typically input from both grapplers and coaches when awards are doled out. This spring, with schools closed, coaches made the decisions. Trey Thompson received the MVP award; Cael Schwindt was dubbed Most Improved; and Tucker Masters was named Most Inspirational.
Both Thompson and Xander Spady received All State honors.
Thompson will join the high school's Hall of Fame.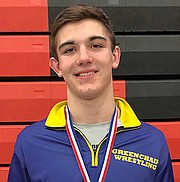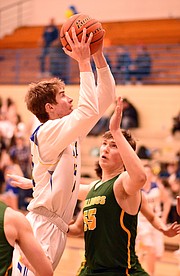 ---