Zoning commission sought in Libby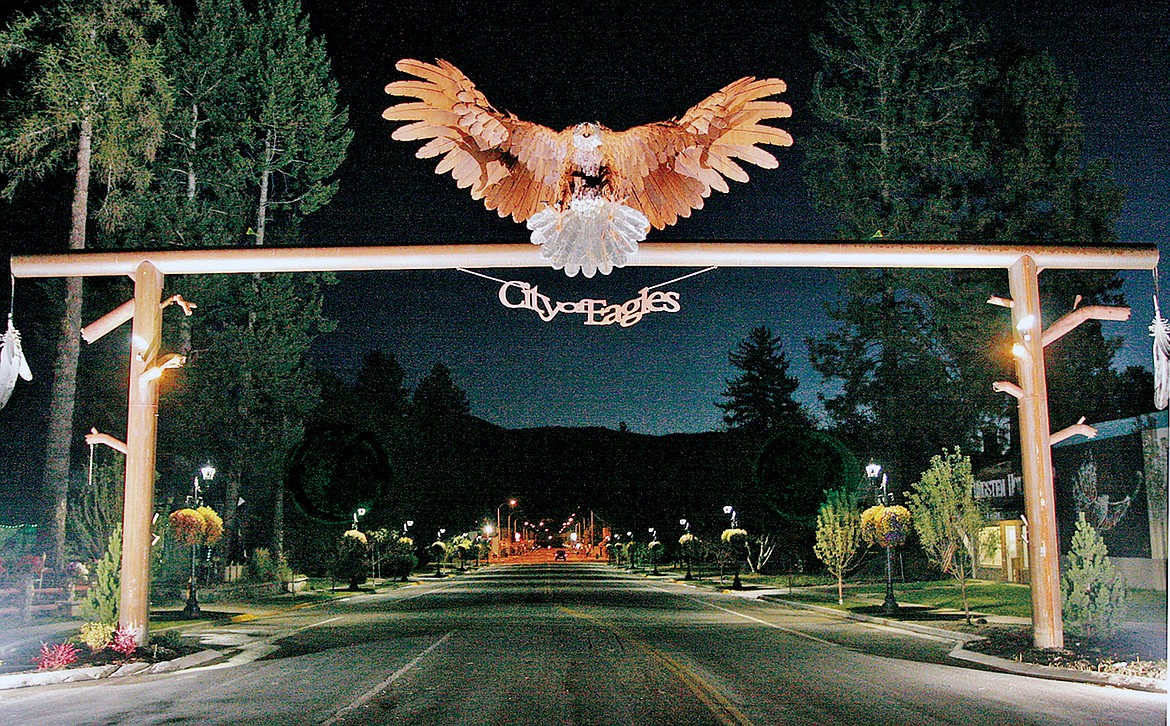 To create a downtown business district, officials say Libby needs a zoning commission. (Paul Sievers/The Western News)
by
Derrick Perkins Western News
|
November 22, 2019 10:59 AM
Libby may soon get a zoning commission.
The city already has a planning board, but officials learned they needed a separate entity to weigh in on zoning issues only after embarking on an ambitious effort to create two business development districts in town. The change would see officials carve out a highway business district along U.S. Highway 2 and a downtown district around California and Mineral avenues.
Both would require new and existing business owners adhere to stricter regulations for exterior aesthetics when erecting or extensively renovating buildings. The proposal also would restrict certain types of businesses from operating in the two districts.
But passing the zoning changes inherent in the proposal requires a standalone government board, with separate public hearings, a fact city councilors learned after recently unearthing a 1997 attorney general opinion.
Penned by Joseph P. Mazurek, who served as the state's attorney general from 1993 to 2000, the decision involved the City of Red Lodge's adoption of a master plan and development code. Mazurek determined that a planning board could not handle both planning and zoning issues under state law.
Libby officials said City Attorney Dean Chisholm discovered the ruling only as city council tweaked the zoning district plans.
"I don't know if anyone, even the attorney general, knows every attorney general opinion that's been passed, especially one from 1997, but this did come to light late in the game," said Mayor Brent Teske at the council's Nov. 18 meeting. "That being said, we need to make some changes and restructure. They're easy to make and without losing everything we've had going."
While the opinion requires the creation of a new board specific to zoning, it does not mean members cannot simultaneously serve on existing committees. That includes the planning board.
"In closing, I note that there is no statutory bar which prevents the city from appointing a planning board as required by statute and then naming the same persons to serve as the zoning commission," Mazurek wrote. "Montana law only prevents a city from using a planning board to exercise both planning and zoning functions."
Teske presented city council with two options. One would see the city council adopt the powers of a zoning board. That would require additional city council time set aside for meetings and public hearings as they pertained to zoning issues.
The second option would see the creation of a zoning commission. That entity, consisting of members appointed by city council, would be charged with holding public hearings and submitting recommendations separate from the planning process.
City Councilor Peggy Williams supported the creation of a zoning commission, describing it as the more farsighted option.
"[This plan] would take care of long-term zoning needs," she said. "That's what we need rather than focusing on just this one item that we're working on now."
Nearly all of Libby's planning board members are willing to serve on a zoning commission, said City Councilor Kristin Smith. She has yet to hear back from one member, she told her colleagues.
"I think it's really important that municipal governments have advisory bodies that are members of the public, and that's what a planning board or zoning commission does," she said. "They are not subject to running for office and so they provide the public advisory role, the citizen advocate role. I think it's critical to continue to maintain that."
Resident and former city council member DC Orr petitioned the council to create an expanded zoning commission to include "new blood." He criticized the planning board for overlooking the need for a separate zoning commission in their work on the local business development districts.
"This isn't rocket science and it doesn't need an attorney general opinion for people to understand," Orr said. "The [planning] board that's sitting there has made no effort to do it properly. They haven't studied the law; they don't care about the law; they want to get their regulations in place, but they don't comport with the law."
The business district plans have drawn public ire, most notably from business owners. Opponents worry the regulations may deter entrepreneurs and prove an undo burden on local businesses. Others have expressed concern with what they see as governmental overreach onto private property rights.
Smith made the motion to create a zoning commission. City councilors approved the measure unanimously.
---