Dr. John Evan Hench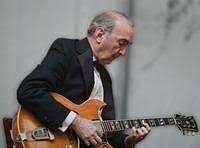 |
November 22, 2019 11:26 AM
Dr. John Evan Hench passed away Nov. 6, 2019. Born on March 13, 1937, in Seattle to parents John Francis Hench and Helen Sadie (Yaple) Hench.
He was raised in the Puget Sound area until his sophomore year in high school, when the family moved from Bremerton, Wash. to Libby. John graduated from Libby High School in June 1954. He received a music scholarship to Gonzaga University in Spokane, Wash., and graduated in 1959 with a Bachelor's degree in mechanical engineering. He married Carmen Pondelick on June 21, 1958, at St. Josephs Catholic Church in Libby.
After graduating, John was hired by General Electric and assigned to the National Reactor Testing Station in Idaho Falls, Idaho. John later was assigned to San Jose, Calif., and Schenectady, N.Y., where he took up a position in the Nuclear Energy Division. While there, John was instrumental in the development of a theoretical understanding of a key heat transfer problem that served as the basis for the thermal design of GE's nuclear reactors.
John earned his Master's and Ph.D. degrees from Stanford, finishing in 1968 while working fulltime at GE. In 1978, he became a partner in S. Levy Inc., a consulting firm to the nuclear power industry. In 1989, he left S. Levy to start his own company, Hench Control, which created and installed computer-driven control systems for industrial refrigeration facilities.
John was an eternal optimist and took on projects enthusiastically. He will be remembered fondly for his good humor, even temper and deeply philosophical nature. As an active member of the Catholic Church, John sang in St. Christopher's choir, and was a longtime member and past president of the San Jose chapter of the Serra Club, fostering vocations for the priesthood.
His love of jazz led him to assemble several bands that played publicly in the South Bay area over the years. John's first love was always his family, followed by his Catholic faith.
John was predeceased by Carmen, his wife of 55 years, in December 2013, and is survived by their three sons, Jim (Gerri), John (Anna) and Jere (Leslie); nine grandchildren; his sister, Carol Corbin, and his wife Jane (Machado) Hench.
A funeral mass celebrating his life will take place at 4 p.m., Nov. 22 at St. Christophers Catholic Church located at 2278 Booksin Ave. in San Jose, Calif. In lieu of flowers, donations may be made to Serra International at www.serrainternational.org/donate
---