Arthur Thomas Hall, 56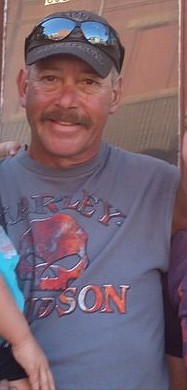 |
November 22, 2019 10:54 AM
Arthur "Tom" Thomas Hall, 56, of Libby, passed away on November 11 following a heart attack.
Tom was born on May 21, 1963, in Spokane, Wash., to Arthur and Jean Hall. He graduated from Libby High School in 1981 and later completed trade school, which led him to a career as a mechanic. Tom was a man of many talents, including being an accomplished diesel mechanic and welder. He loved his cars and Harley-Davidson motorcycles.
Tom is survived by his children, Steven Hall of Libby, TJ (Heather) Hall of Miles City and Jaime Hall of Terry. Tom also is survived by his parents Arthur and Jean Hall of Libby, brother Scott (Gwen) Hall of Libby, and grandchildren Jaiden, Tatum, Parker and Ella.
Services will be held at Libby Christian Church, 100 Kootenai River Road, Nov. 23 at 11 a.m. There will be a reception after the service at the Mint Bar.
---