Frank Cummings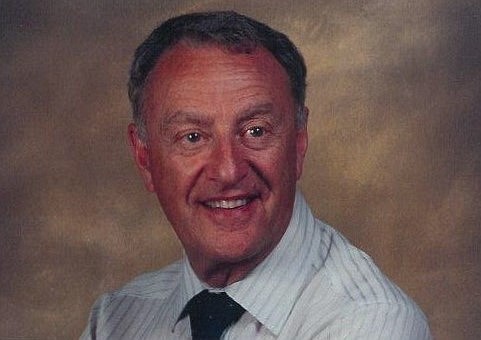 |
November 12, 2019 11:22 AM
Frank "Ike" Cummings was born Aug. 12, 1935, in Bonners Ferry, Idaho to Frank and Evelyn Cummings. He passed away on Oct. 17, 2019, at Northport Village, Spokane,Wash.
Ike grew up in northwest Montana, fishing in the local streams, working in logging camps alongside his dad and playing sports. He also tormented his little sister Linda — who he loved dearly. After graduating from Troy High School, he attended the University of Montana for a short time before returning to the logging camps, where he spent the coldest winter of his life. That spring he was invited to run track for Eastern Washington University. He eventually earned a degree in education.
He also served a term with the Air National Guard.
After graduating from college, he married Nancy Ludolph and they had two sons, Scott and Patrick. Ike and Nancy later divorced.
His first teaching and coaching job was in Almira, Wash., and then Davenport. In 1967 they moved to Cashmere where Ike coached basketball and track until 1972. That year, Cashmere won the state basketball championship. He then moved to become the athletic director at Eastmont High School, where he spent the remainder of his career.
Sports were part of his being. He hosted the Boys A and B District Basketball Tournament and the state A and B track and tennis championships. He took a lot of pride in keeping the track and football field in top condition.
If you couldn't find Ike, you first looked to the sporting fields at Eastmont High School where he was always keeping busy. Ike was nominated into the Washington State Athletic Directors Hall of Fame in 1992 and served on their state committees for several years. He was an active member of the East Wenatchee Lions Club for many years.
Ike successfully battled two types of cancer. It was Lewy body dementia that finally got him. He fought strong until the end.
He was very proud of his two sons and loved hearing from his three grandchildren: Kamille, Bryce and Miss Morgan. He is survived by his sister Linda Rollins of Thorne Bay, Alaska; son Scott (Brenda) of Monitor, Wash.; son Patrick (Brooke) of Spokane, Wash.; and his three grandchildren, Kamille Bailey, Bryce Cummings and Morgan Cummings.
A service/social event was held in his memory Nov. 9 at Cashmere High School. Pastor Jim Deal of Faith Presbyterian Church officiated.
---