Eureka ranch enters Cowboy Hall of Fame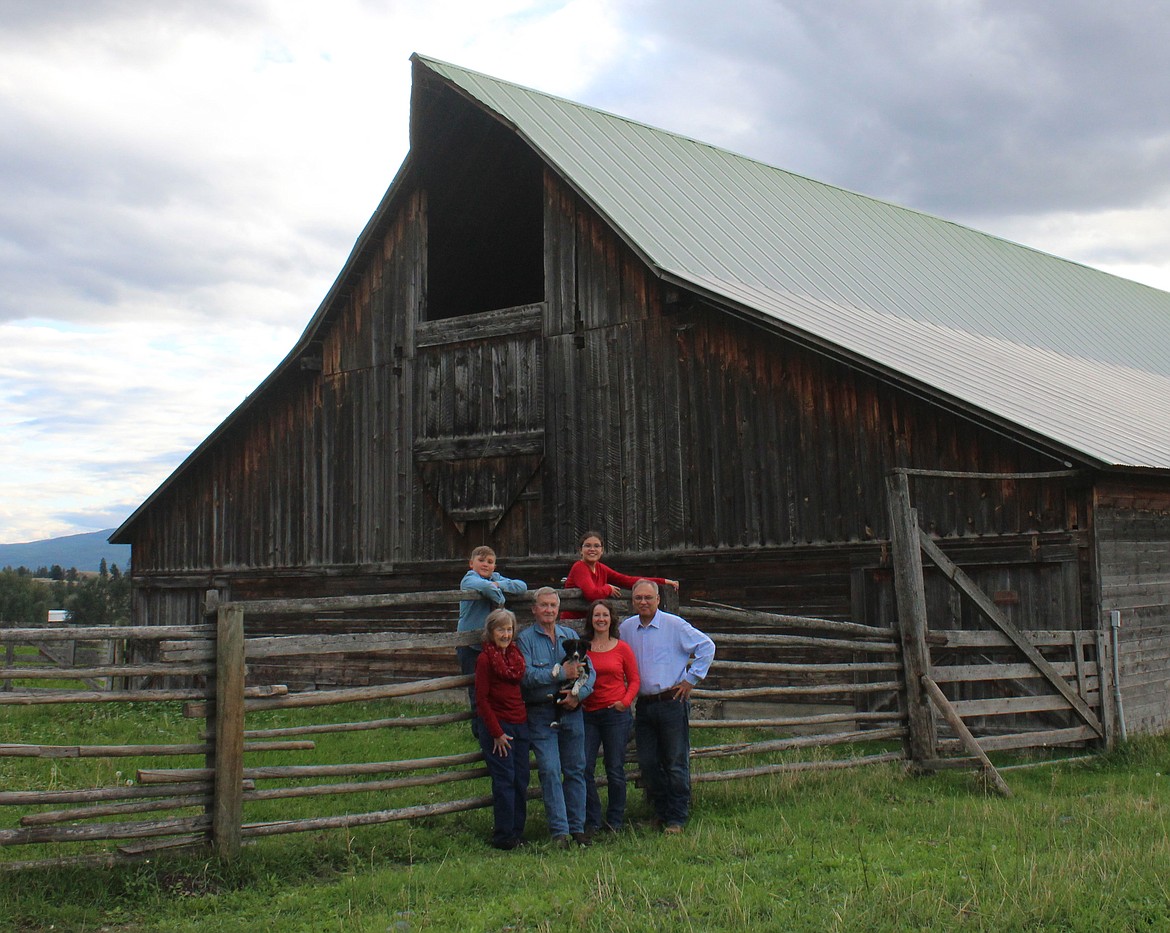 The descendants of the Quirk siblings stand outside the family ranch in Eureka. (Photo courtesy Montana Cowboy Hall of Fame)
by
The Western News
|
November 12, 2019 10:41 AM
After more than a century in the cattle business, the Quirk Cattle Co. – 101 Ranch of Eureka was inducted into the Montana Cowboy Hall of Fame this year.
"The hall of fame exists to honor those who have made an impact in their part of the state and represent Montana's authentic heritage for future generations," said Bill Galt, organization president, in a statement.
The longstanding ranch got its start when Tom Quirk left County Kerry, Ireland, for Butte in the 1870s. Stumbling across Tobacco Valley while hunting for gold, Quirk filed his first water right in 1884 and brought in cattle in 1886, according to the nomination paperwork.
Having described Eureka and northwest Montana in letters home, Tom successfully lured his brother, Maurice, west. The second Quirk brother explored and married before suffering grievous injuries while searching for a fortune during the Klondike Gold Rush of the 1890s.
He returned to his brother in Eureka not long after and took up cattle ranching. The two Quirk brothers were joined by their sister, Johanna, in 1893.
When not ranching, the Quirks and their descendants ran a dance hall, caught wild horses for the military, grew peas and gave bootleggers access to the land during Prohibition.
Faye Driggs is the most recent of the descendants of the original family to run the ranch along with her husband Leland. Working alongside them are the Driggs' daughter, Amy, and her husband, Jeff Peterson, and the couple's children.
They have since branched into farm machinery sales, marketing endeavors, free-range chicken egg business and podcasts, according to the Montana Cowboy Hall of Fame and Western Heritage Center.
---