Mocko agrees to plea deal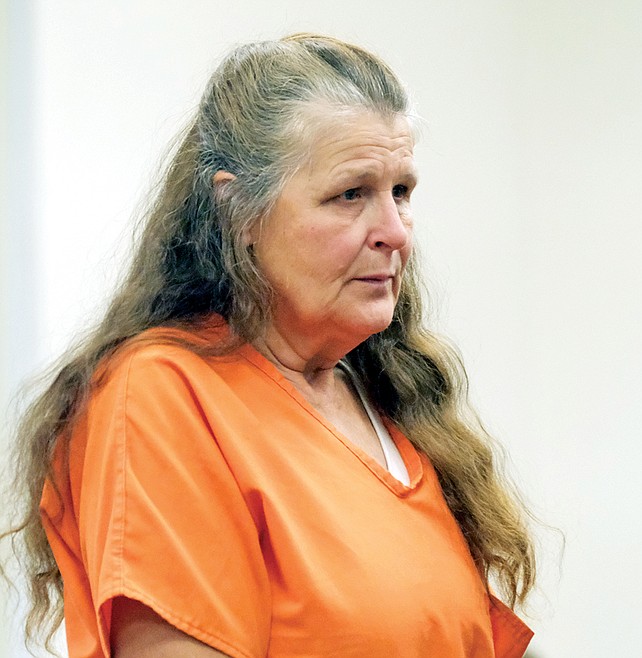 Teresa Carr Mocko (Paul Sievers/The Western News)
by
Derrick Perkins Western News
|
November 8, 2019 11:04 AM
Teresa C. Mocko, 59, of Eureka pleaded guilty to a felony count of possession of dangerous drugs in Lincoln County District Court on Nov. 4
Authorities arrested Mocko on Sept. 26 after law enforcement officials received word she was seen spending time in known drug houses, court documents said. Detective Brandon Holzer of the Lincoln County Sheriff's Office tailed her during one such visit between work shifts.
Holzer and another officer pulled Mocko over en route home, court documents said. The officers removed her from her vehicle as she had a history of hiding drugs, wrote Holzer in his affidavit. A search of Mocko at the North Law Enforcement Center revealed a bag containing two grams of methamphetamine tucked into her bra, court documents said.
A subsequent search of her vehicle uncovered two pens converted into "snort tubes," according to the affidavit. Both tested positive for meth.
Mocko's bra and two pens were sent to the Montana State Crime Lab for further testing, officials said.
Mocko changed her plea as part of an agreement with prosecutors. Along with Mocko's attorney, Scott B. Johnson, prosecutors are recommending she serve two years of a five-year sentence and undergo substance abuse treatment. Mocko's sentencing is scheduled for Dec. 9.
---