Todd Dean Berget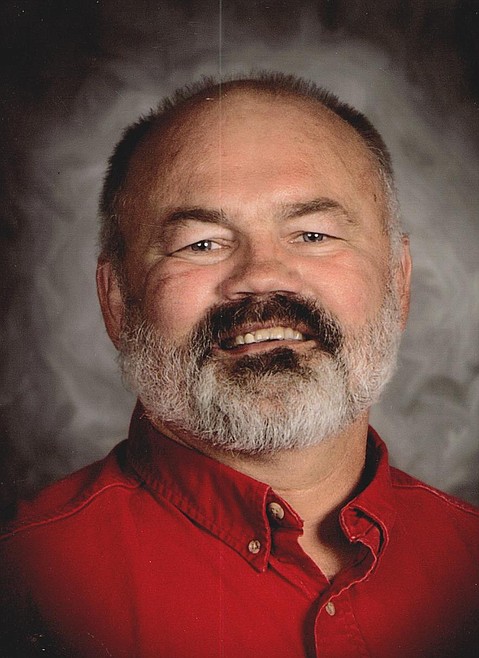 |
November 5, 2019 10:50 AM
Todd Berget passed away in the early morning hours on Oct. 29, 2019 following a severe stroke. He was born November 25, 1964, in Turtle Lake, N.D., to Janice and Charles Berget and came with his family to Libby the following year. Todd graduated from Libby High School in 1983 and received a scholarship to study art at Western Montana College in Dillon. He graduated in December 1988 with a B.S. in secondary education.
While attending school at Western, Todd met the love of his life, Donna May. They were married on Aug. 6, 1988, and returned to Libby where their family grew. They were blessed with three children: Trista, Kody, and Kacie. Todd taught for the Libby School District from 1988 until his retirement in 2017.
Todd began his career with the Libby School District as the audio/visual specialist and as an assistant coach for football and wrestling. Later, he became a full-time art teacher at the high school, where he worked for 10 years before moving to Libby Central School.
His passion for teaching was best displayed through his work at the alternative high school. Todd had a heart for the struggling student. He believed in them and in second chances.
Across Libby, you can find works of art created by him and his students: murals, axes, sasquatches, a car coming out of the second floor of Central School and many more. These projects were designed to not only teach art skills, but also build civic pride and show students they could tackle anything they set their minds to doing. Many students have said that Todd was the first person who really believed in them.
Todd's favorite quote (often attributed to physicist Albert Einstein) was, "Everyone is a genius. But if you judge a fish by its ability to climb a tree, it will live its whole life believing that it is stupid."
Todd always saw the genius in his students.
Todd's creative spirit was forever at work. He painted more than 100 murals throughout western Montana and around Spokane, Wash. In 1997, Todd's main art focus became metal eagle sculptures. He created 99 metal eagles, which now reside in 14 states and Canada. Todd saw art as a way to connect with people. His projects were always meant to add to the natural beauty of Libby. He loved his hometown and he enjoyed volunteering for many organizations and community events. He designed dozens of T-shirts over the years for various organizations and infused his unique sense of humor along the way.
Who can forget the tree stump design on a Libby Logger shirt that read, "Don't worry, I hugged it first," or his sasquatches looking over a fence or around the corner of a building? He created banners for every team that Libby played and you can see them hanging in many gyms around the state.
Todd's greatest gift was the encouragement and love he shared with his friends and family. Whether it was sharing memories at "Fat Squirrel Lodge" in the Yaak or spending a quiet evening at home with his family, he was a dedicated husband, father, grandfather, son, brother, uncle, nephew, cousin and friend. His loss will leave a huge hole in our hearts forever.
Todd is survived by his wife, Donna Berget; children: Trista (Josh) Krantz, Kody Berget, and Kacie Berget (Dane Wales); mother, Janice Berget; siblings and in-laws, Tony Berget (Tricia), Tawndi Sargent, Zak Sargent and Deanna Shaw-Berget; grandson, Noah Krantz; and many other relatives, extended family and friends. He also leaves behind Oliver, his four-legged sidekick. He was preceded in death by his father, Charles Berget.
Todd believed strongly in "paying it forward" and the family asks that you provide a simple act of unexpected kindness for someone in memory of Todd, or donate your time or money to one of your beloved community organizations.
A celebration of life will be held at 2 p.m., Nov. 10 at the Libby Memorial Center in Libby. Arrangements are by Schnackenberg Funeral Home in Libby. Online condolences and memories may be shared at www.schnackenbergfh.com.
---