David Duane-Thomas Arnold, 52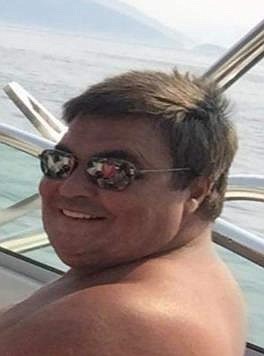 |
November 5, 2019 10:50 AM
David Duane-Thomas Arnold, 52, died Oct. 25, 2019, in Libby of natural causes. He was born Feb. 19, 1967, in Whitefish to Walter and Elaine Arnold. He attended school at Columbia Falls, and was a third generation railroad worker.
David was a lover of the outdoors, whether hunting, fishing, camping, boating or just spending time with family. The outdoors was where he could be found. Teaching his kids and grandkids how to out-fish him or properly shoot firearms were a few of his favorite pasttimes. He was a very strong-willed man who stood up for what he believed in and taught his kids and grandkids to do the same.
David will be greatly missed by all who knew him.
He was preceded in death by his father, Walter Arnold, mother, Elaine Arnold, uncle, Marvin Arnold, and niece, Leahdonis Hinkley.
David was a very strong and loving father to his five children. They include Ruben Arnold of Libby; Marvette Arnold of Columbia Falls; Tonya Arnold of Libby; Cheryl Arnold of Kalispell; and Duane Arnold of Caldwell, Idaho. He also was a loving grandfather to his nine grandchildren: Rebecca Roe; Arron and Mark Arnold; Izaac, Jaylynn, and Eli Nixon; Gracie, Ellie and Nash Green.
He was a loving brother to siblings Robert Arnold, Wendy Arnold and Katrina Arnold.
Services will be held at 2 p.m., Nov. 10, in Whitefish at the Moose Lodge, 230 W. 10th St. Arrangements are by Schnackenberg Funeral Home in Libby. Online condolences and memories may be shared at www.schnackenbergfh.com.
---