Local artist carves statue to honor foresters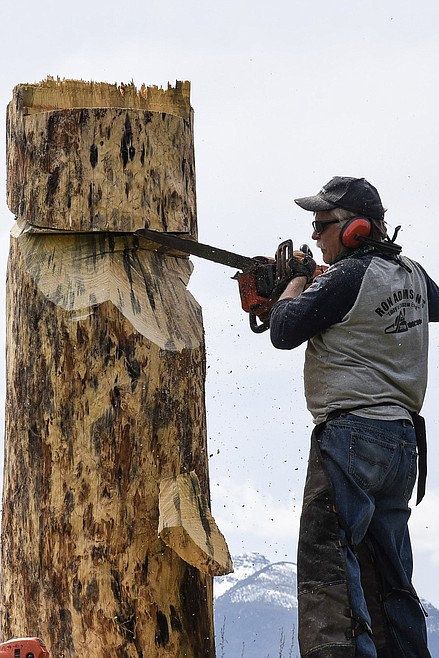 One of the first chunks falls away from a stump local artist Ron Adamson carved into a statue of a forester, May 3. (Ben Kibbey/The Western News)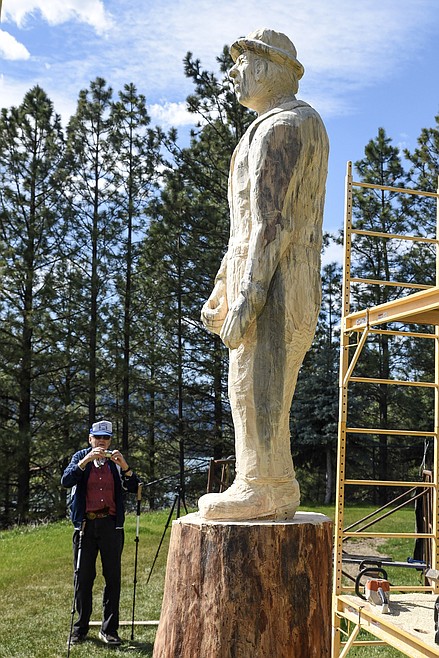 On a visit to check on progress, former forester Gene Yahvah takes a picture of the nearly-completed statue of a forester carved by local artist Ron Adamson. (Ben Kibbey/The Western News)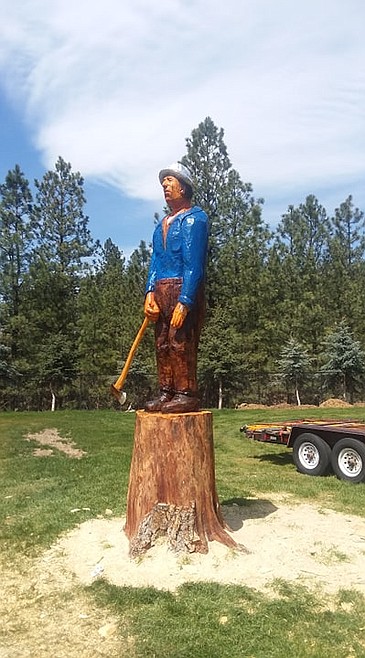 The finished statue. (Photo courtesy Ron Adamson)
Previous
Next
by
Benjamin Kibbey Western News
|
May 17, 2019 4:00 AM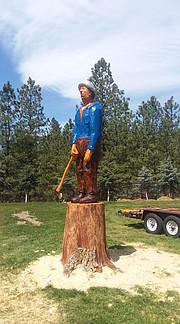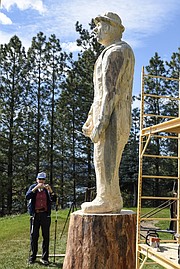 Overlooking Libby from the north side of the Kootenai River, a statue of a forester has been carved into a stump of a Ponderosa pine on the property of Lerah Parker.
Local artist Ron Adamson carved the statue that Parker said is intended to honor local foresters such as Mark Schoknecht and her husband, Mel Parker.
The statue is one of several works Adamson has created for public display both here and around the country.
Adamson is also behind the second annual The Libby Chainsaw Event, which will host carvers and their work in the parking lot area at the intersection of Lincoln Boulevard and Louisiana Avenue from July 4 to July 7.
For more about Adamson and the event, visit ronadamson.com.
---