Lawrence Hebenstreit, Jr.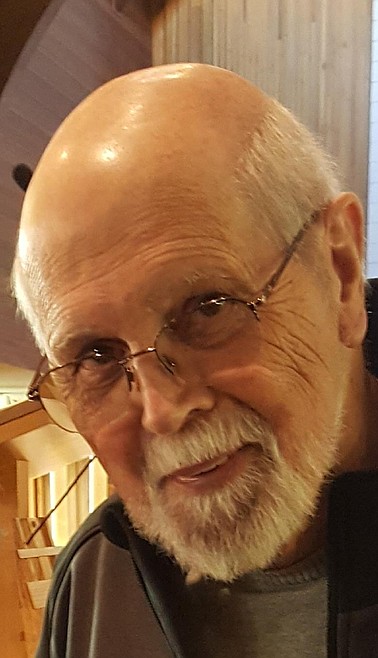 Lawrence E. Hebenstreit, Jr., 81, of Libby, passed away peacefully at his home surrounded by his loving family on Wednesday, Feb. 13, 2019, of natural causes.
He was born Jan. 25, 1938 in Decatur, Illinois, to Lawrence E. and Monna (Finley) Hebenstreit. He attended school in Decatur, Illinois, and graduated in 1957 from St. Teresa High School.
Lawrence served in the U.S. Army as a private E-2 from July 1957 until January 1958. He then served in the Army Reserve until May of 1959, at which time he returned to active duty as an E-4 Army specialist. During his service, he was awarded a Marksman Badge (Carbine); Marksman Badge (Missile); and the Good Conduct Medal. Lawrence received an Honorable Discharge on May 1, 1963.
On August 5, 1961, Larry married Mary Josephine Mammano. Larry and his wife, Mary, loved the community that they lived in and both were active as volunteers in the Libby community. Larry volunteered with the Libby Friends of the Library; Libby Heritage Museum, helping with archives and grants; the Memorial Center, which he served as treasurer; the Libby Food Pantry; and Kiwanis. To quote Larry about his volunteer work, "It was one of Mary and I's joys of life being part of such a fine organization." He was also a grateful and active member of the Christ Lutheran Church.
Larry was preceded in death by his wife, Mary Hebenstreit; his parents, Lawrence and Monna Hebenstreit; and his beloved dog and family member, Scamp.
Survivors include his children Lawrence E Hebenstreit, III (Katie) of Chicago; Susan M. Shahan (Mark) of Huntsville, Alabama; and Sharon M. Breitweiser (Kevin) of Conifer, Colorado; grandchildren (Lawrence III's children) Cassandra R. Clem and Kera A. Hebenstreit; and great-granddaughter Jaidyn L. Sopoci; (Susan's child) Trent Shahan; brothers Michael Francis Hebenstreit and Paul Douglas Hebenstreit.
Services for Larry will be noon on Monday, March 18, at Christ Lutheran Church in Libby. In lieu of flowers, memorials may be made to any of the five organizations where Larry volunteered or to Christ Lutheran Church. Arrangements are under the care of Schnackenberg Funeral Home. Online condolences and memories may be shared by visiting www.schnackenbergfh.com.
---