Fire endangers homes near Libby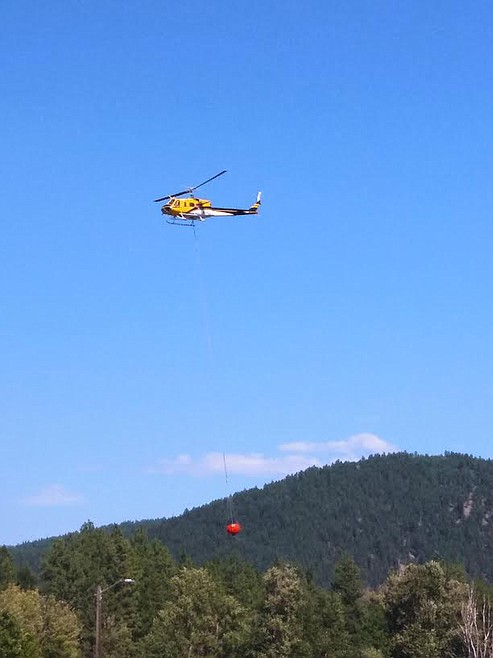 A helicopter hauis a load of water to a fire that began Tuesday afternoon off Pipe Creek Road near the U.S. Forest Service fire cache. Crews were battling the blaze, which was near some homes in the area. (Suzanne Resch/The Western News)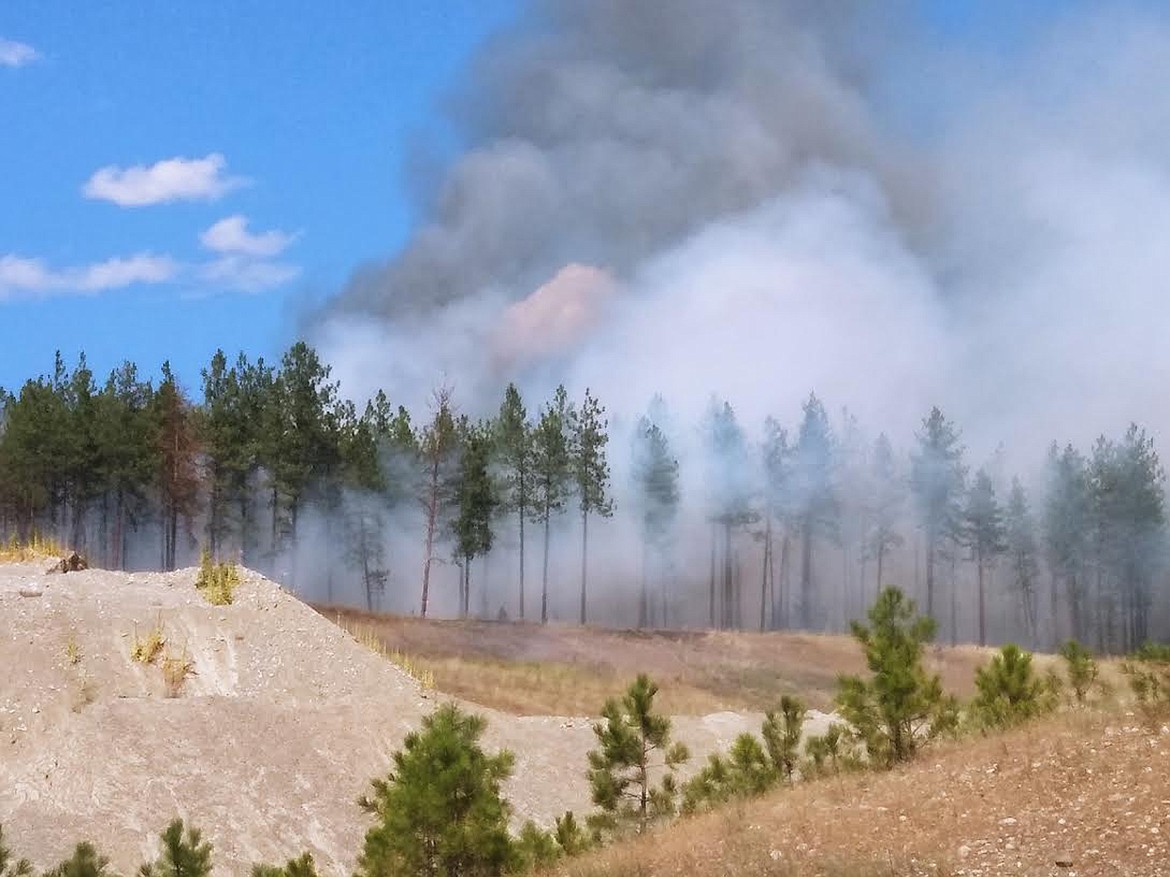 SMOKE POURS from a wildfire Tuesday afternoon near the U.S. Forest Service fire cache located off of Pipe Creek Road outside of Libby. (Suzanne Resch/The Western News)
Previous
Next
by
The Western News
|
July 30, 2019 7:12 PM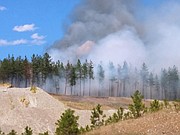 A wildfire has broken out in Lincoln County near the U.S. Forest Service Fire Cache located outside of Libby.
Windy conditions as well as heavy timber and rocks have made fighting the fire difficult.
Two helicopters are dumping water on the blaze, which is burning just off Pipe Creek Road on the north side above Remp's pit.
The Libby Volunteer Fire Department had three tender trucks on the scene and crews from the U.S. Forest Service were there, too.
The Troy Fire Department was called in for backup.
A cause has not been determined.
---