Child's body found in Lincoln County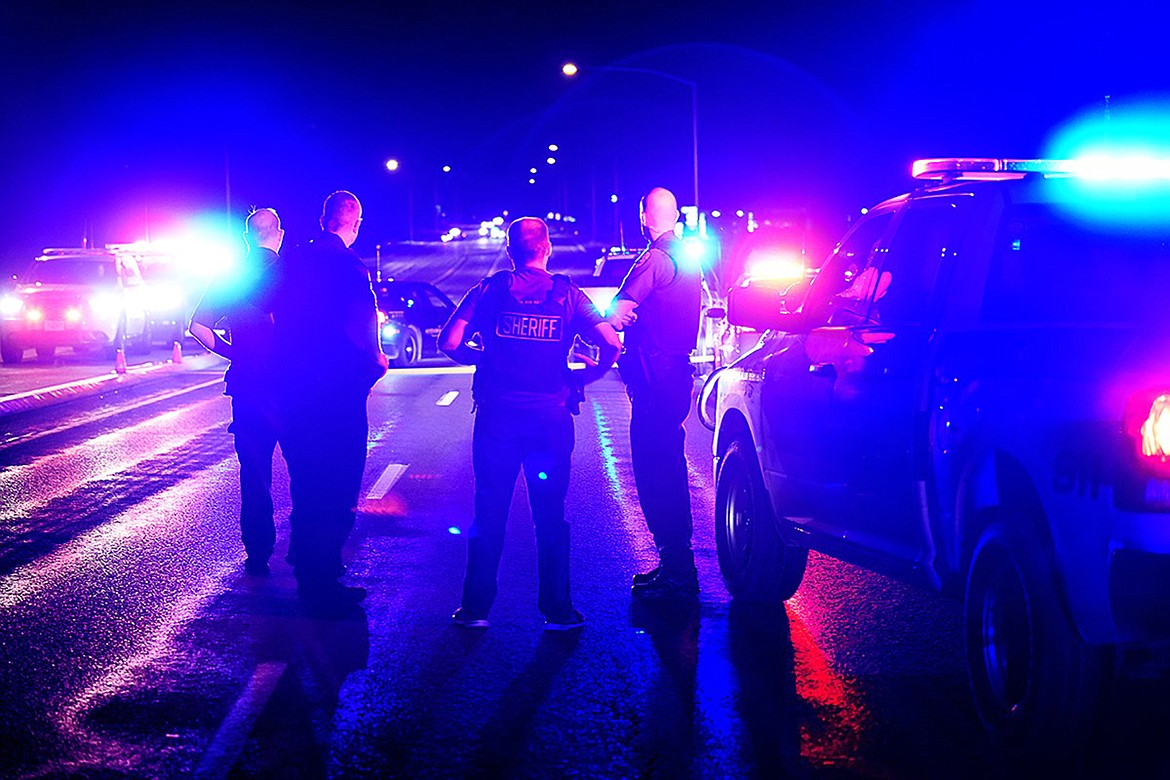 U.S. 93 north and southbound lanes were shut down late Wednesday night into the early hours of Thursday morning following a police pursuit that ended near Happy Valley. When officers approached the vehicle they found two people dead of apparent gunshot wounds. Responding agencies included Kalispell Police,Flathead County Sheriff's Office and Montana Highway Patrol (Brenda Ahearn/Daily Inter Lake)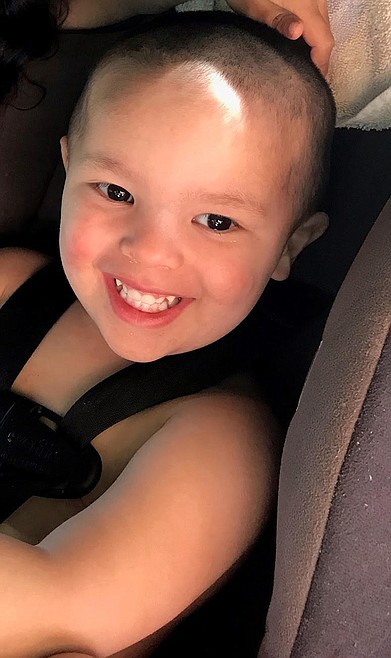 Previous
Next
by
Scott Shindledecker Daily Inter Lake
|
July 28, 2019 5:21 PM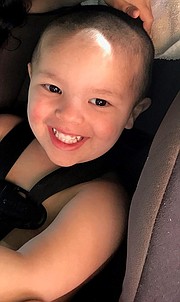 The search for the 2-year-old child of an Oregon couple who apparently died in a murder-suicide last week near Kalispell has ended tragically.
According to Lincoln County Sheriff Darren Short, the body of a toddler was found Saturday morning near a campsite in the West Fisher Creek area west of Happy's Inn. Detectives from the Lincoln County and Flathead County sheriff's offices, along with detectives from Medford Oregon, searched the area along with canine teams from David Thompson Search and Rescue.
Late Friday evening, July 26, the Lincoln County Sheriff's Office received reports from several concerned citizens that a vehicle matching the description of the one involved in the apparent murder-suicide in Kalispell on July 24 had been seen camping in the West Fisher Creek area. Deputies responded to the area and conducted a search of the abandoned camp site.
Detectives are working on a positive identification of the toddler and to determine a cause of death.
Short said in an email that the investigation continues and detectives from all the agencies involved are working in cooperation with each other.
The search for the missing child began shortly after law enforcement officials discovered the bodies of Daniel Salcido and Hannah Janiak, both of Medford, Oregon. They were traveling in a green 1996 GMC Jimmy in Kalispell when a Kalispell City Police officer attempted to make a traffic stop the evening of Wednesday, July 24 after witnessing a moving violation. The officer called for backup and the vehicle fled. Officers from the Flathead County Sheriff's Office also responded and used spike strips to flatten the front tires.
The vehicle eventually pulled to the side of U.S. 93 near Bowdish Road. When officers received no response, they found Daniel Salcido and Janiak dead inside.
Medford Police believed Janiak was shot in the head and Salcido died of a self-inflicted gunshot wound.
During the investigation, authorities learned the couple had a child, Aiden Castiel Salcido, but he was not in the GMC Jimmy when police stopped the vehicle.
That launched a search for the child that included the FBI.
The SUV had been purchased in late June or early July in Central Point, Oregon, police said.
According to Flathead County Sheriff Brian Heino, the unmarried couple was reported missing June 11 after Janiak failed to appear to begin serving a jail sentence for a burglary conviction in Jackson County, Oregon. Felony warrants for Salcido had been issued July 15 stemming from the same burglary, police said.
Janiak's last financial activity happened June 3 and 4 when two purchases, including camping equipment, were made at a Medford Wal-Mart, police said. Investigators reviewed surveillance video that showed the couple together with Aiden. June 4 was the last time the trio was seen.
Medford police say family told them the three were homeless and camped in Medford.
Reporter Scott Shindledecker may be reached at 758-4441 or sshindledecker@dailyinterlake.com.
---