Kootenai Highland Gathering (A9-A10)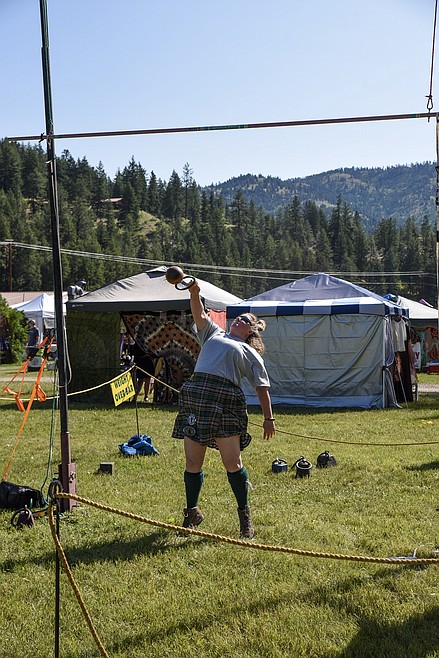 Rhonda Miller of Libby participates in the weight-over-bar competition Saturday at the Kootenai Highland Gathering and Celtic Games. (Ben Kibbey/The Western News)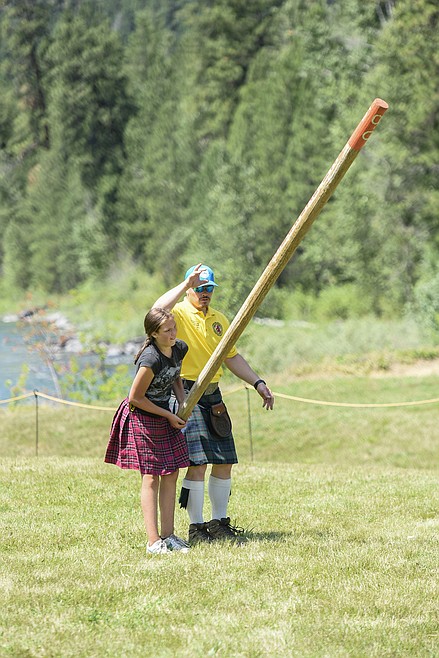 Josie Linger competes in the caber toss, Saturday at the Kootenai Highland Gathering and Celtic Games. (Ben Kibbey/The Western News)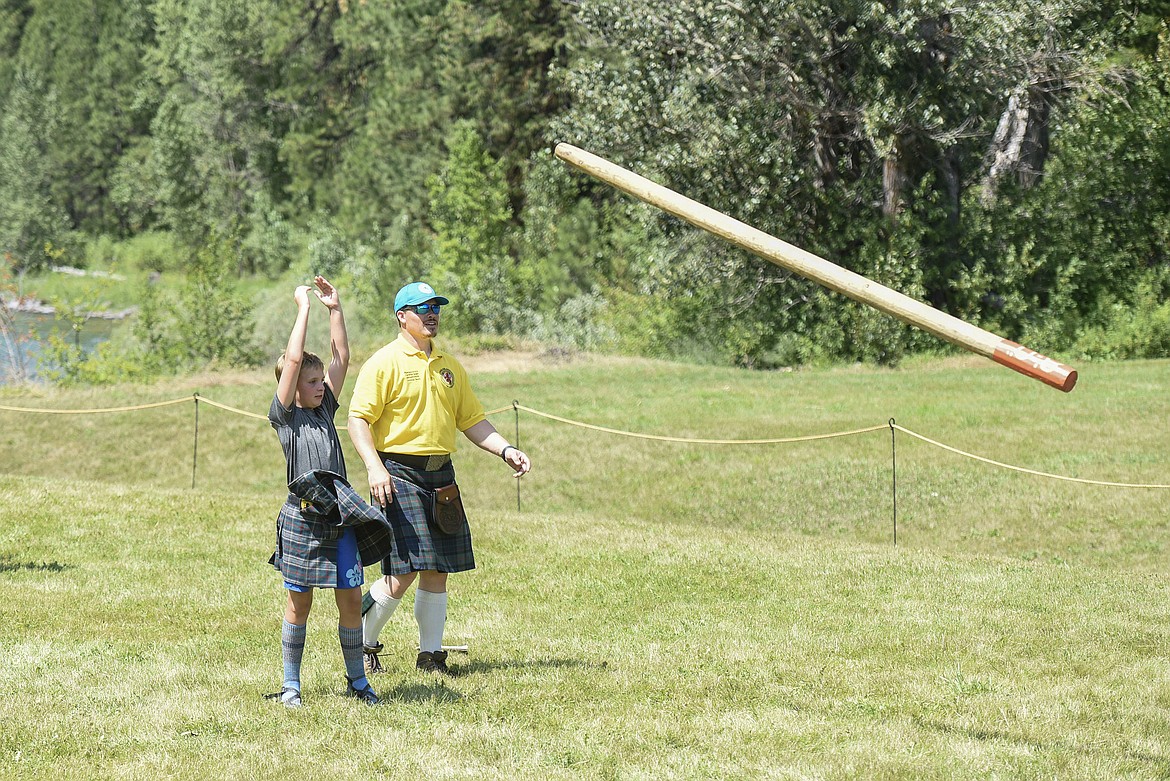 Maya Carlburg competes in the caber toss, Saturday at the Kootenai Highland Gathering and Celtic Games. (Ben Kibbey/The Western News)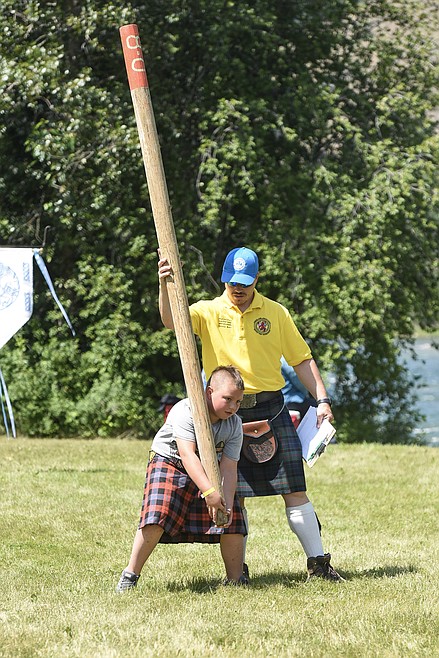 Alex Nelson is assisted by Christian Beach as he prepares to compete in the caber toss, Saturday at the Kootenai Highland Gathering and Celtic Games. (Ben Kibbey/The Western News)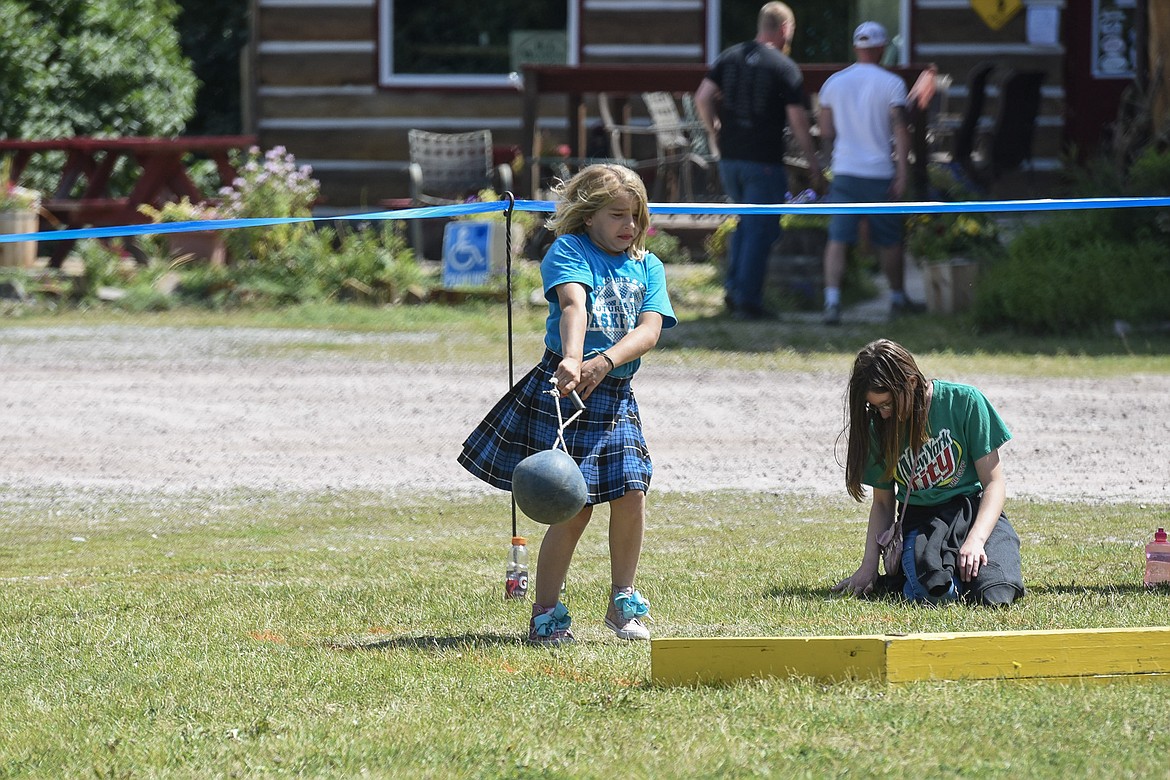 Ledgen Nelson competes in the youth weight-for-distance, Saturday at the Kootenai Highland Gathering and Celtic Games. (Ben Kibbey/The Western News)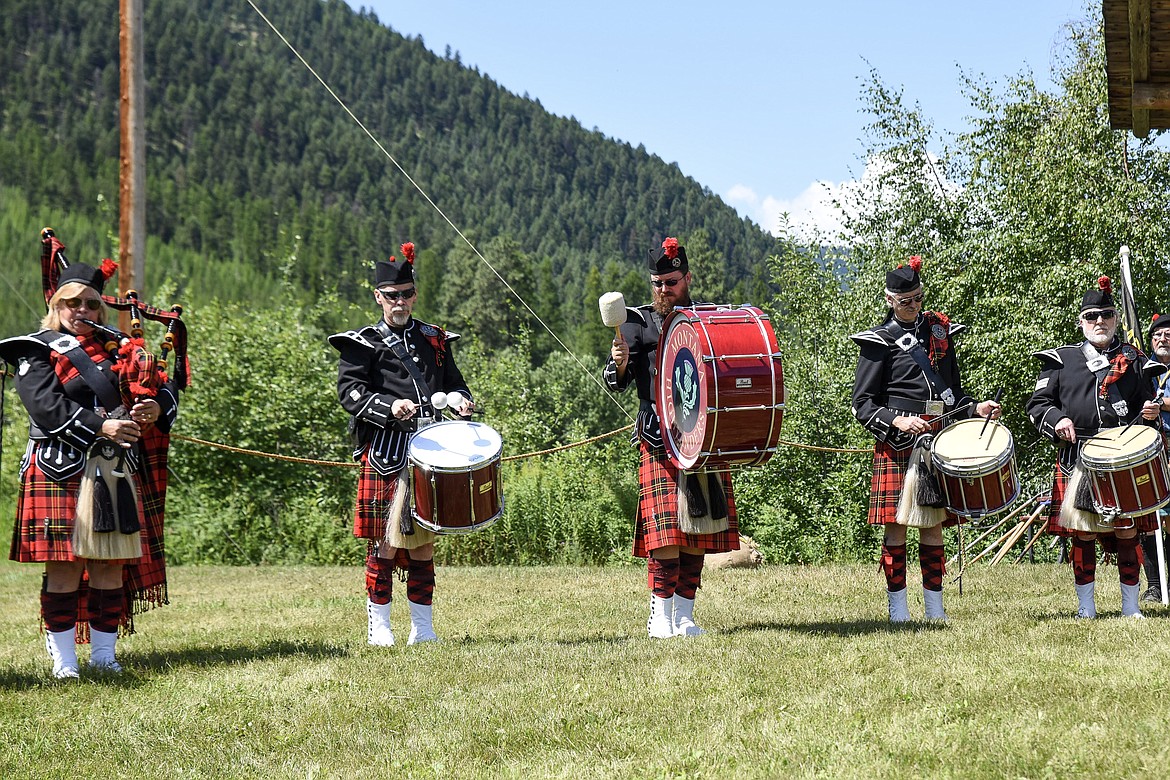 The Montana Highlanders perform a tribute to veterans, playing a medley of U.S. armed forces songs, Saturday at the Kootenai Highland Gathering and Celtic Games. (Ben Kibbey/The Western News)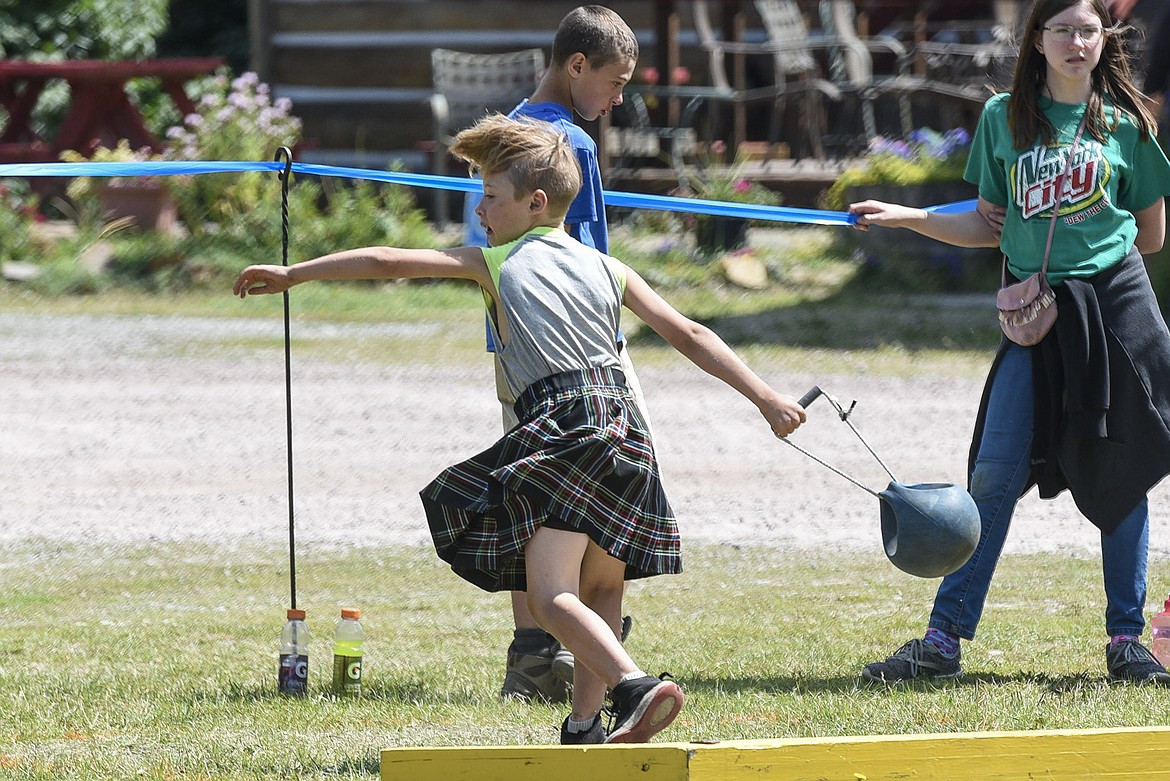 Riley Jones competes in the youth weight-for-distance, Saturday at the Kootenai Highland Gathering and Celtic Games. (Ben Kibbey/The Western News)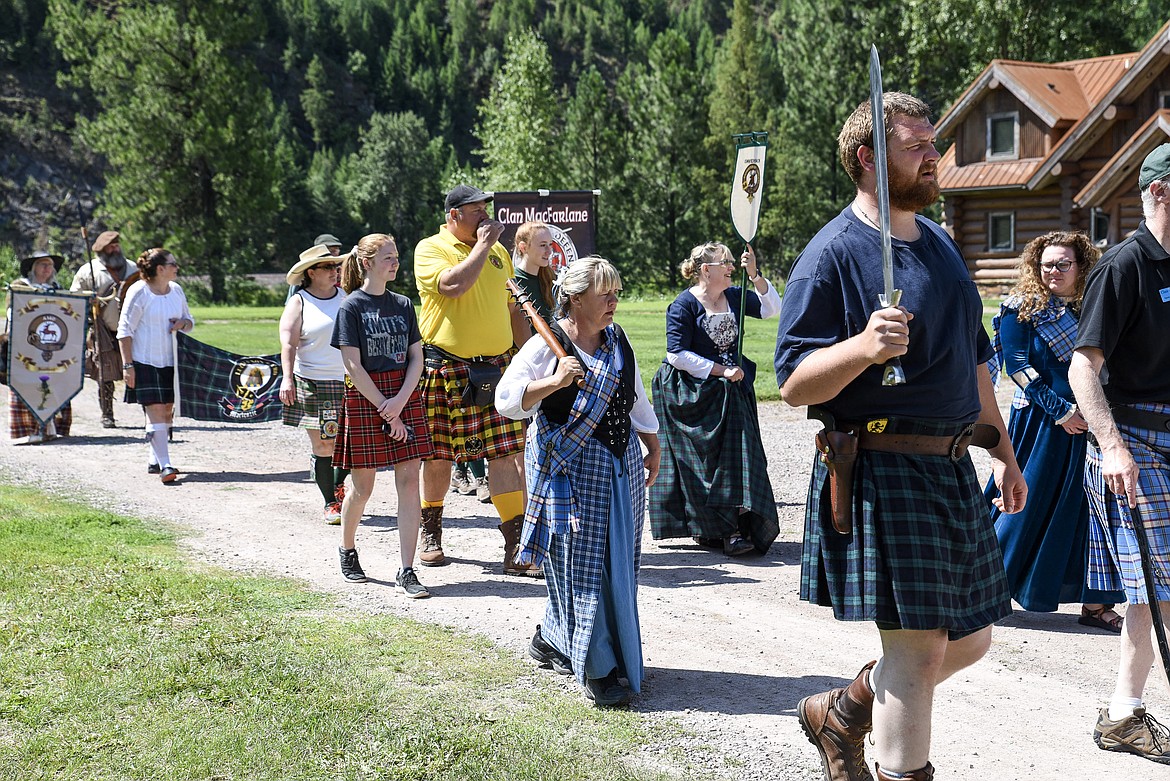 The Entry of Clans heads into the gathering area, Saturday at the Kootenai Highland Gathering and Celtic Games. (Ben Kibbey/The Western News)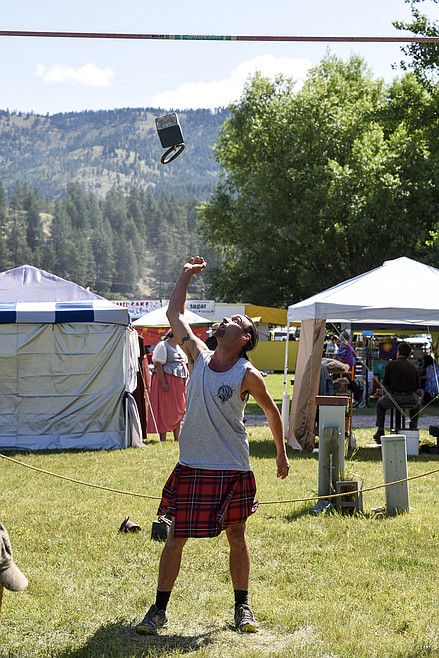 Jeremy Nelson, from Bonners Ferry, competes in the weigh-over-bar, Saturday at the Kootenai Highland Gathering and Celtic Games. (Ben Kibbey/The Western News)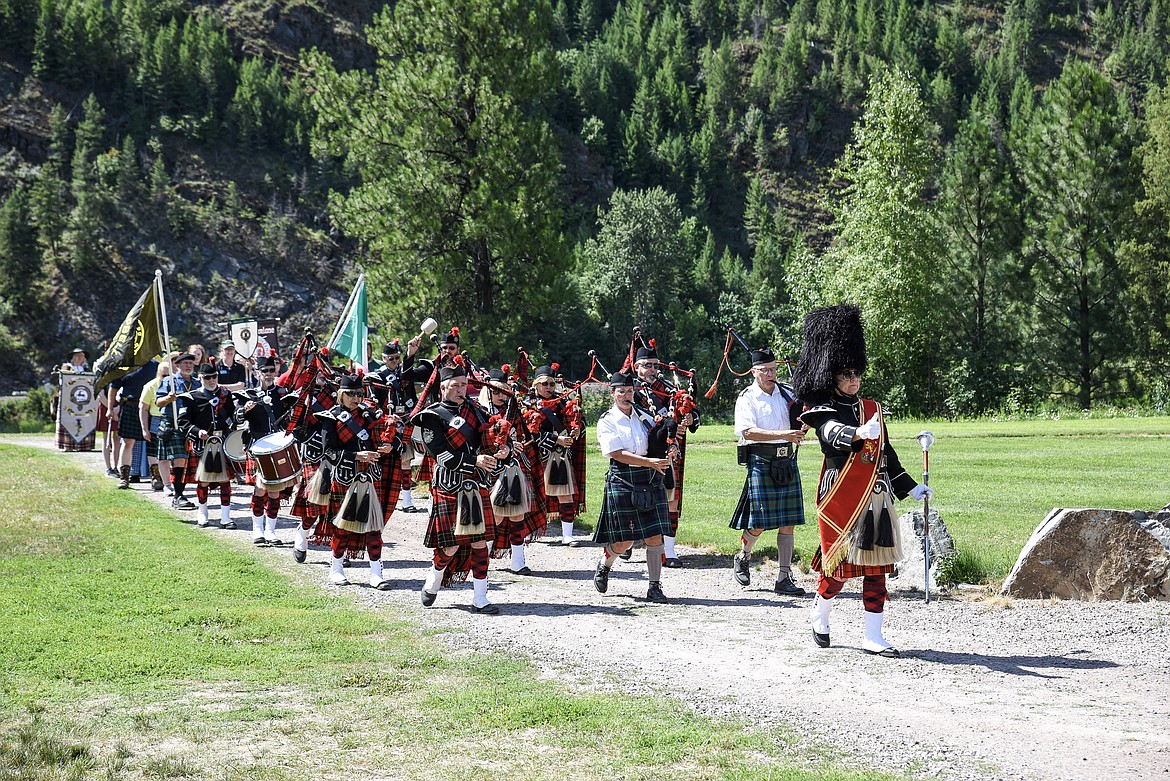 The Montana Highlanders lead out the Entry of Clans, Saturday at the Kootenai Highland Gathering and Celtic Games. (Ben Kibbey/The Western News)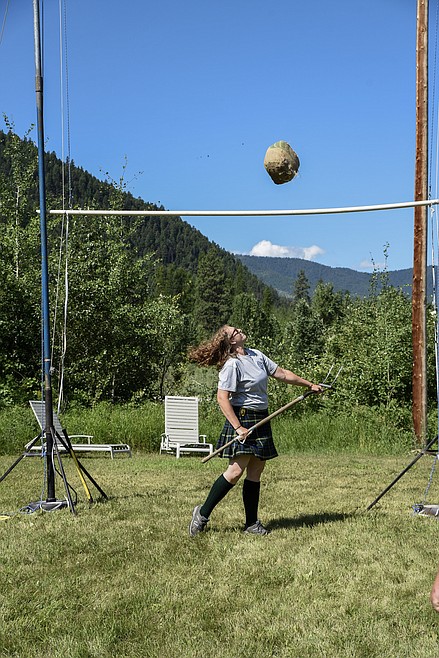 Kyle O'Neill, from Missoula, competes in the sheaf toss Saturday at the Kootenai Highland Gathering and Celtic Games. (Ben Kibbey/The Western News)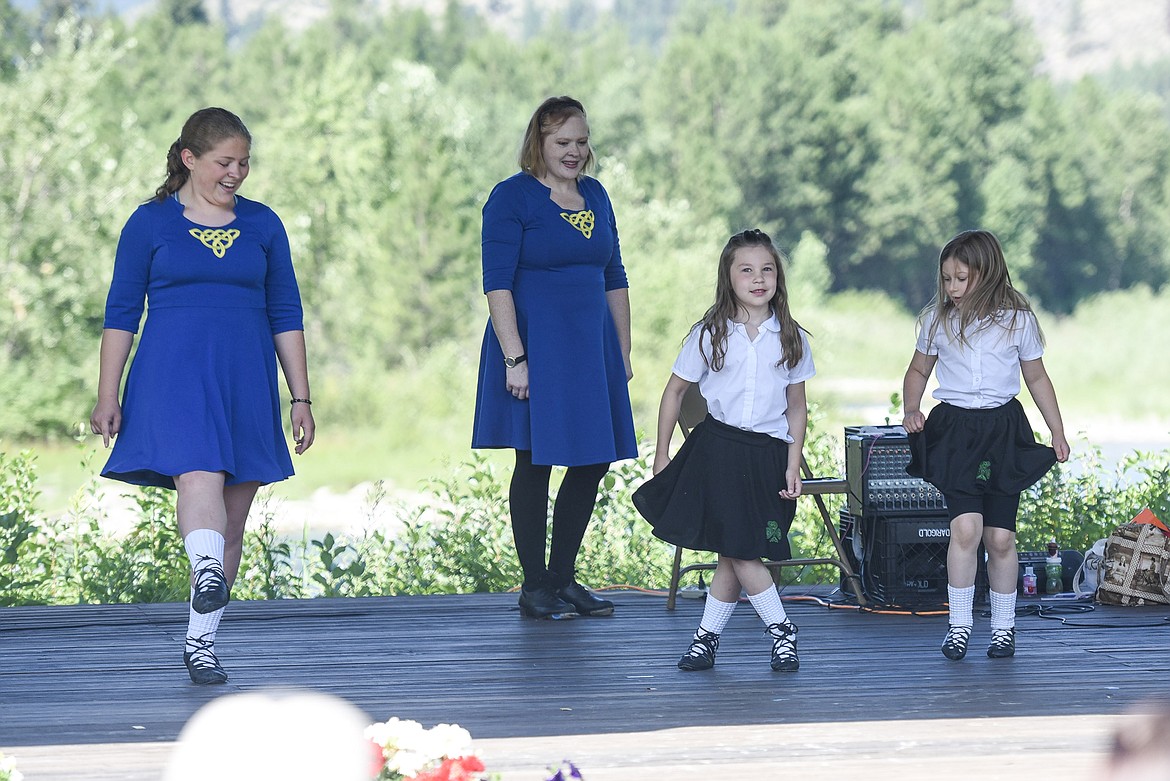 Dancers from the Kalispell Irish Dancers perform a "reel" Saturday at the Kootenai Highland Gathering and Celtic Games. Dancers are, right to left, Marit Felton, Eirelyn McClure and Adelyn Storm, all of Kalispell. (Ben Kibbey/The Western News)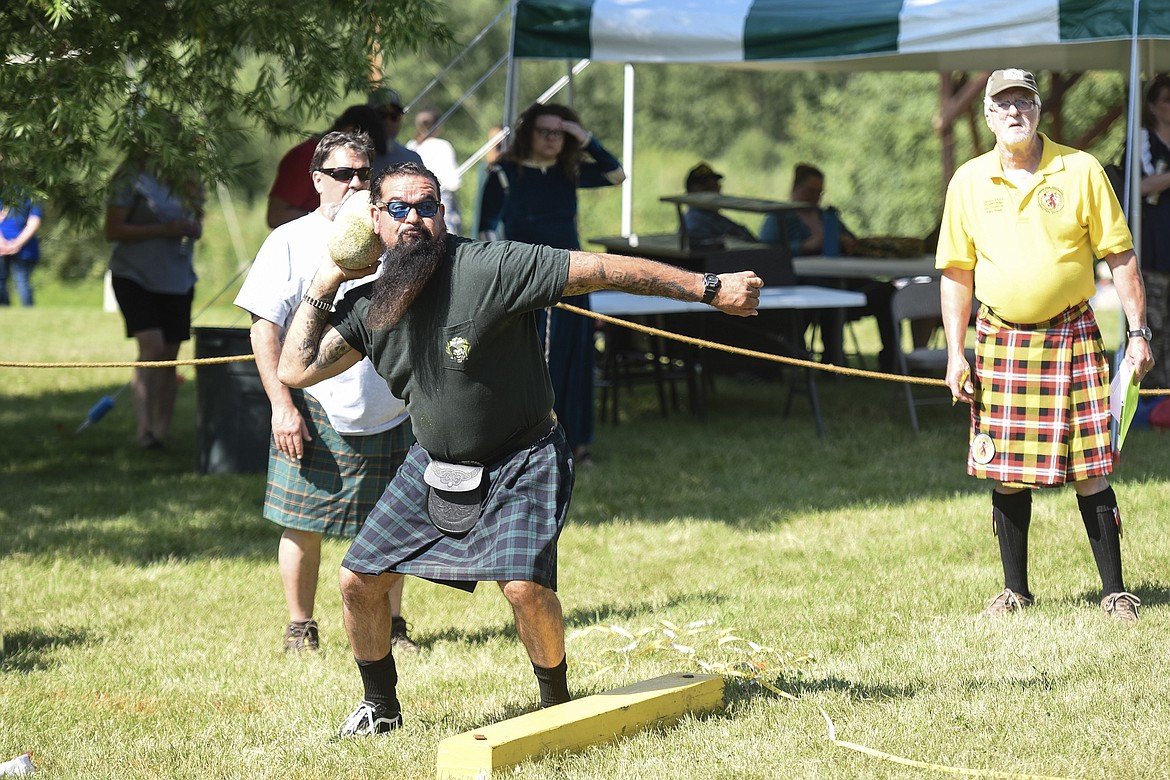 Elvis Alonzo, from Phoenix, Arizona, competes in the Bramer stone competition Saturday at the Kootenai Highland Gathering and Celtic Games. (Ben Kibbey/The Western News)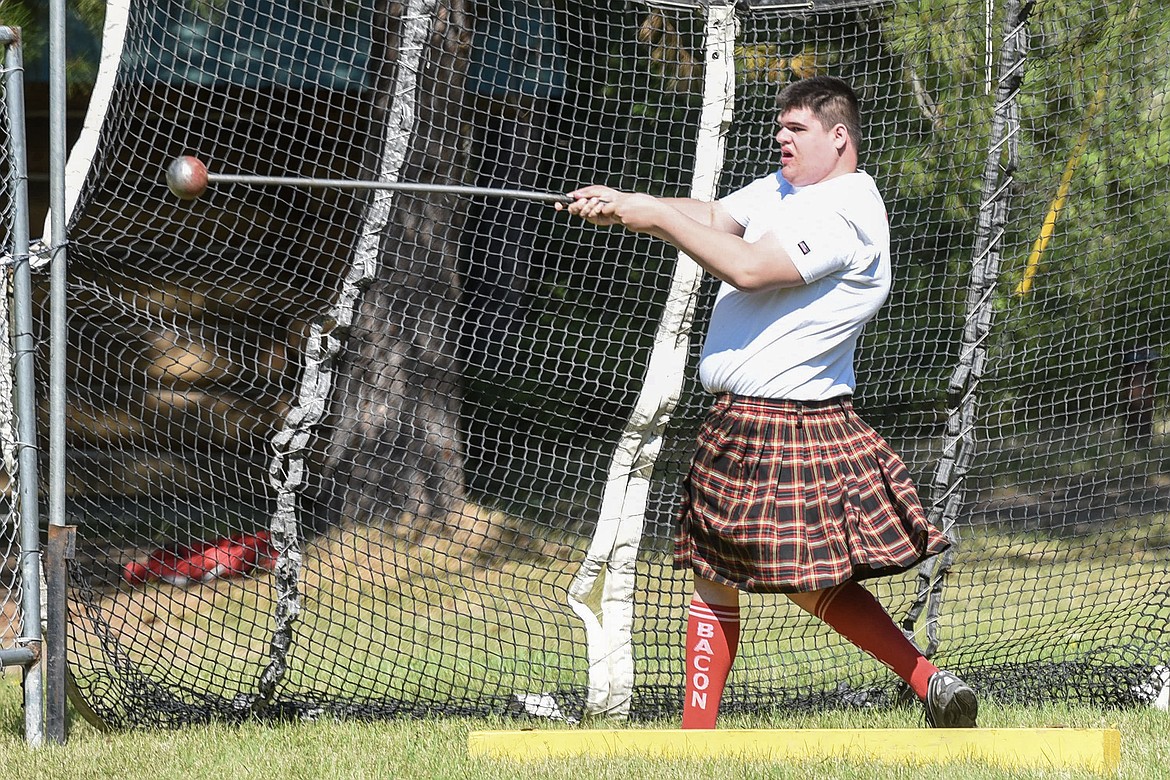 Kye Wallis, from Victor, Montana, competes in the hammer throw Saturday at the Kootenai Highland Gathering and Celtic Games. (Ben Kibbey/The Western News)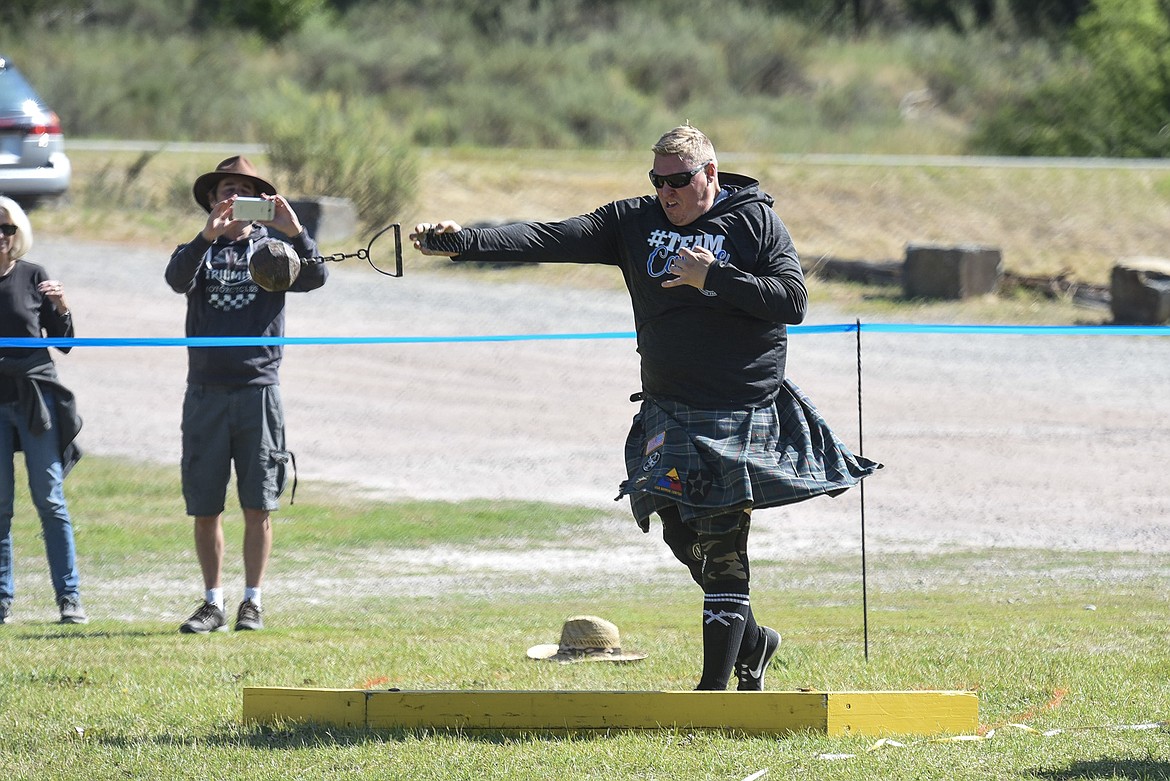 Tim Carlburg of Kalispell makes his throw during the weight-for-distance competition Saturday at the Kootenai Highland Gathering and Celtic Games. (Ben Kibbey/The Western News)
Previous
Next
by
Benjamin Kibbey Western News
|
July 23, 2019 4:00 AM
The Kootenai Highland Gathering and Celtic Games once again featured games, vendors, good food and music this year, on Friday and Saturday.
Kyle O'Neill, from Missoula, said this is her third year competing in the Celtic Games, and that she and her daughter go to about five different such competitions each year.
Elvis Alonzo, from Phoenix, Arizona, said that his fiance's family is from Lincoln County, and this was his second year at the gathering. They planned their trip this year specifically to coincide with the event.
---