Sandra Johnson-Byrd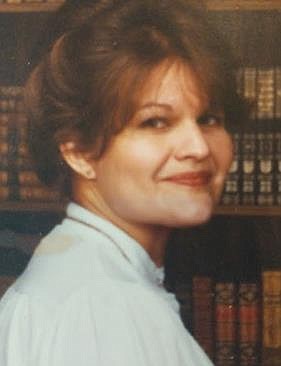 Sandra E. Johnson-Byrd, 75, of Troy, died on Saturday, July 13, 2019, at Kalispell Regional Medical Center. Our sweet sister, aunt and friend went to the arms of her beloved husband after a brief and shocking illness. She was born on Dec. 12, 1943, to John and Mildred Elva (Weise) Johnson in Spokane, Washington.
Sandy was preceded in death by her parents; husband Samuel G. Byrd; and nephews Loren James O'Neil and Brock Schrader.
Sandy wanted all of her family and friends to know that she loved them very much. Don't cry for her, she's with the rest of the family and is waiting for a joyous reunion.
Survivors include a stepdaughter Lynda Lea (Lynn) Byrd, Bellingham, Washington; stepson Randall Blaine (Elaine) Byrd, Colorado; siblings Elva Johnson, Troy; Hank (Donna) Keenen, Troy; Dawn Davis, Tulsa, Oklahoma; Dana (Terry) Fairbairn, Troy; nieces Crystal O'Neil, Cheri (Bob) Croucher, Kerri (Kevin) Eksted, Melody Keenen, all of Troy; Sandy Barbera, Montrose, Colorado; Tori Foster, Tulsa, Oklahoma; Della (Andy) Horton, Three Forks, Montana; Katie (Jodie) Dow, Kamiah, Idaho; nephews Michael (Char) Venezio, Pueblo, Colorado; Jack (Trish) Venezio, Parump, Nevada; Matthew (Crystal) Venezio, Columbia Falls, Montana; Keith Keenen, San Diego, California; James (Lisa) Moody, Chapel Hill, North Carolina; Johnny (Lorena) Keenen, North Fork, Virginia; Christopher Keenen, Haugan, Montana; Cray and Tony Keenen, Oklahoma; Jeremy Tallmadge, Troy; Ryan (Courtney) Foster, Tulsa, Oklahoma; Duncan Fairbairn, Troy; and numerous great nieces and nephews.
Services were held July 18, 2019, at the Church of Jesus Christ of Latter Day Saints in Troy. Arrangements are by Schnackenberg Funeral Home in Libby. Memorials may be made to a favorite charity in her name. Online condolences and memories may be shared at www.schnackenbergfh.com.
---