Kootenai RC Flyers Fun Fly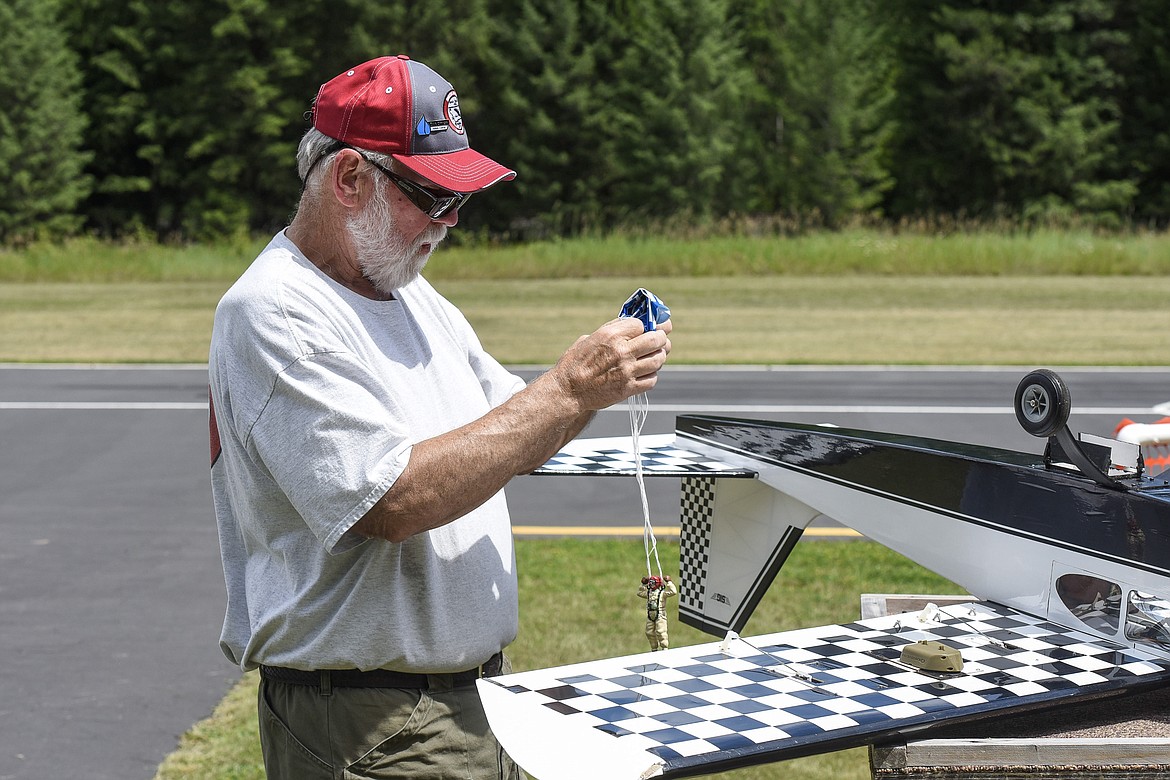 Ron Anderson loads a parachutist into his radio controlled plane, Saturday at the Kootenai RC Flyers Fun Fly. (Ben Kibbey/The Western News)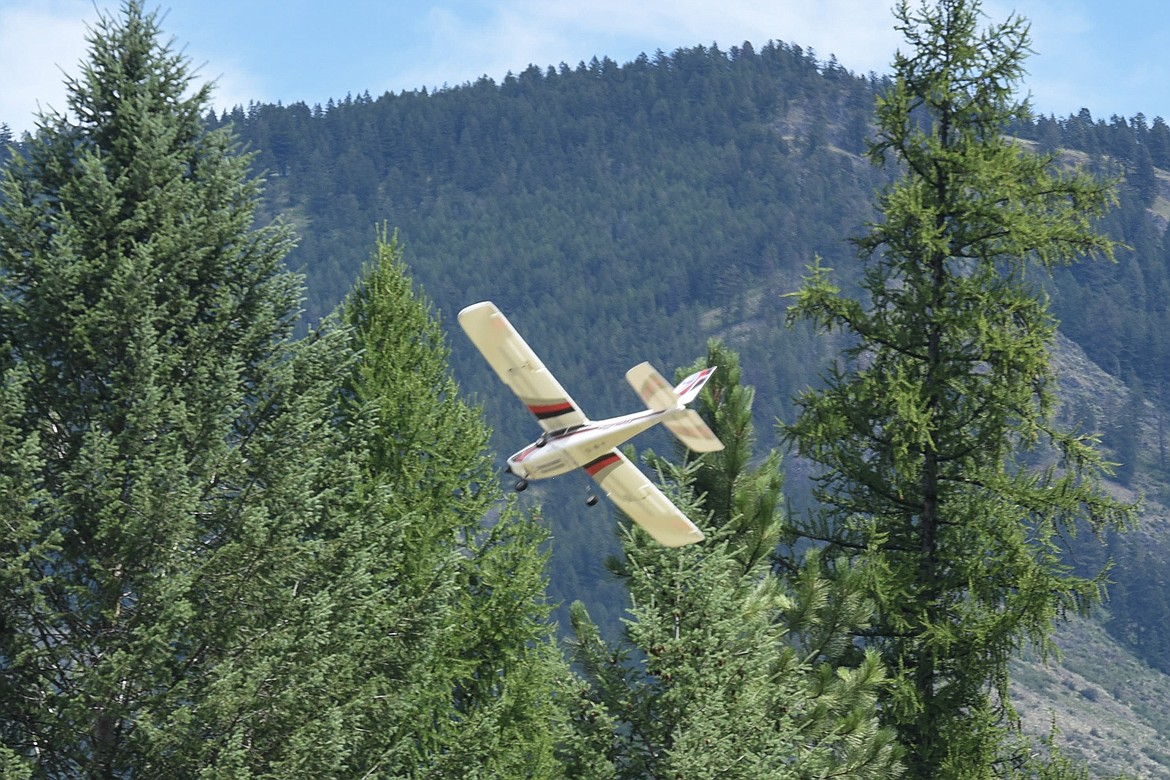 A radio-controlled trainer being flown by Jayce Chandler with assistance from Norm Crum, Saturday at the Kootenai RC Flyers Fun Fly. (Ben Kibbey/The Western News)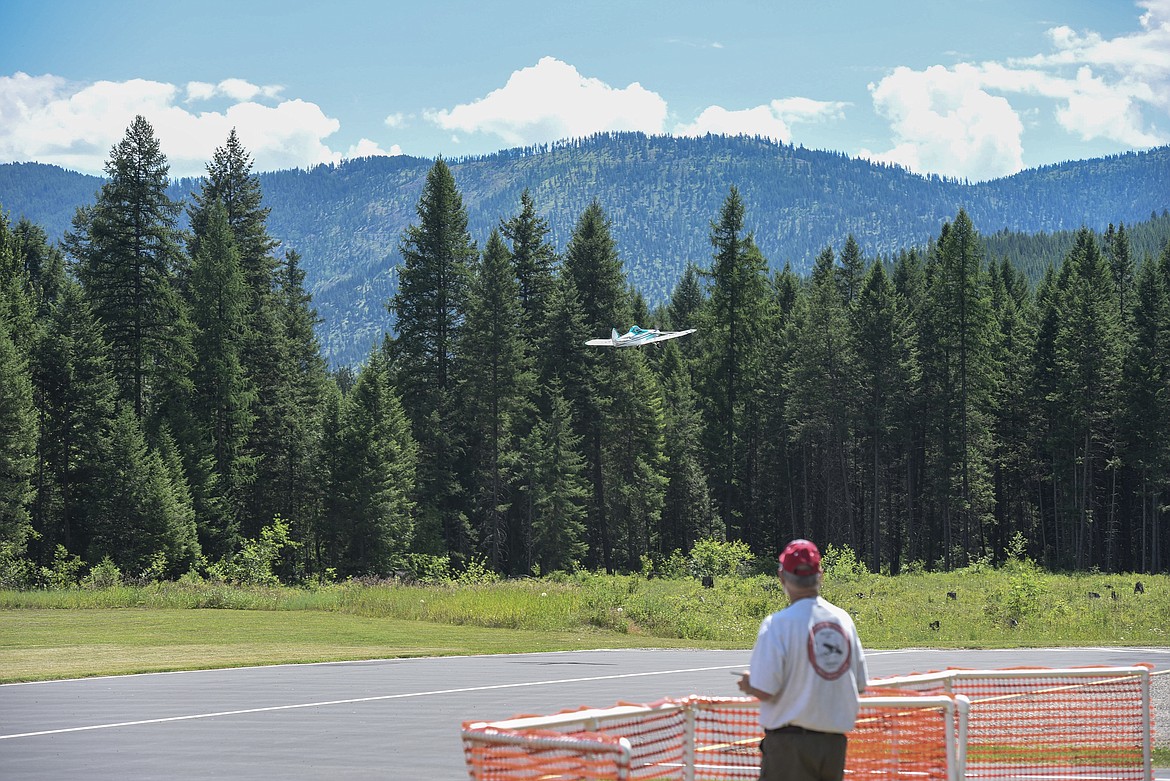 Ron Anderson flies his radio-controlled plane from the pilots area, Saturday at the Kootenai RC Flyers Fun Fly. (Ben Kibbey/The Western News)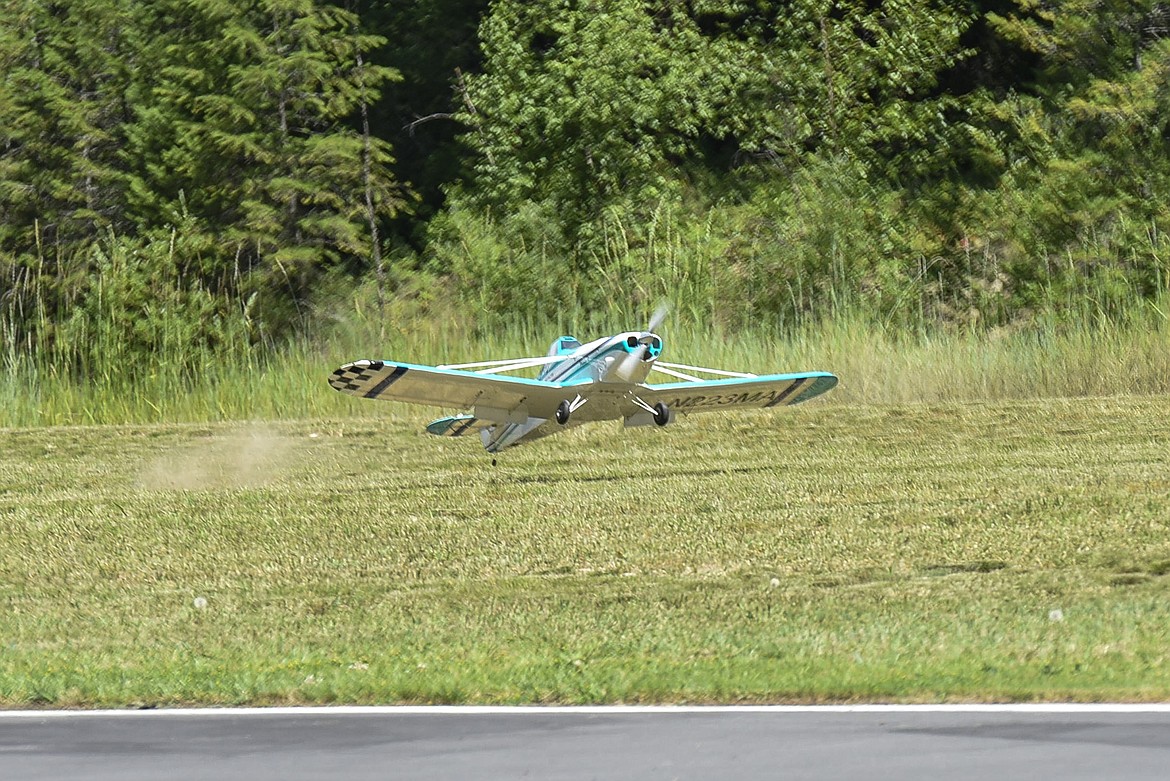 Ron Anderson's radio-controlled crop duster has a few bumps during the landing, Saturday at the Kootenai RC Flyers Fun Fly. (Ben Kibbey/The Western News)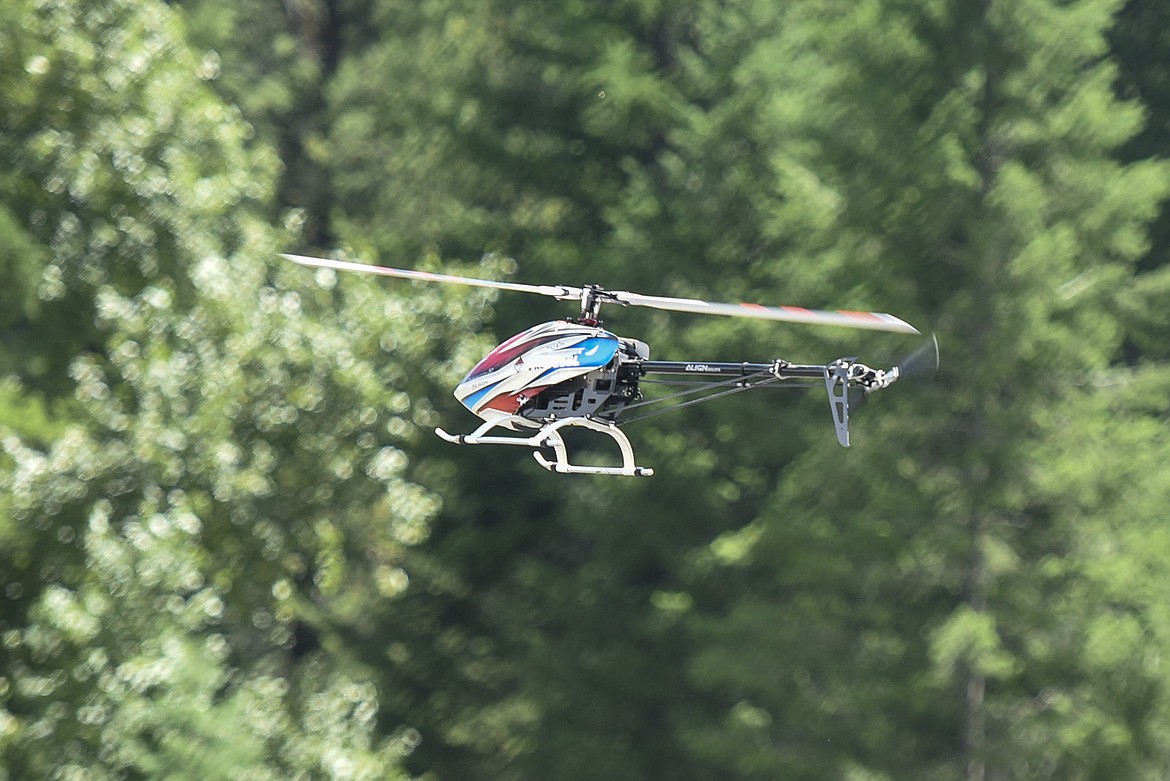 David Steele's radio-controlled helicopter comes in for a landing, Saturday at the Kootenai RC Flyers Fun Fly. (Ben Kibbey/The Western News)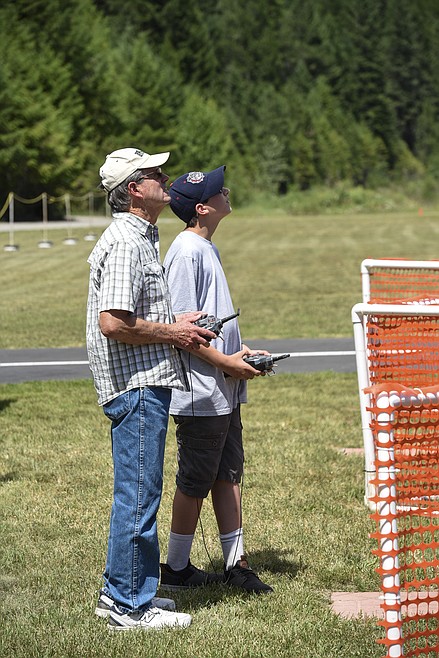 Norm Crum, right, works with Jayce Chandler, a first-time flyer, using dual controllers on one of the club's trainers, Saturday at the Kootenai RC Flyers Fun Fly. (Ben Kibbey/The Western News)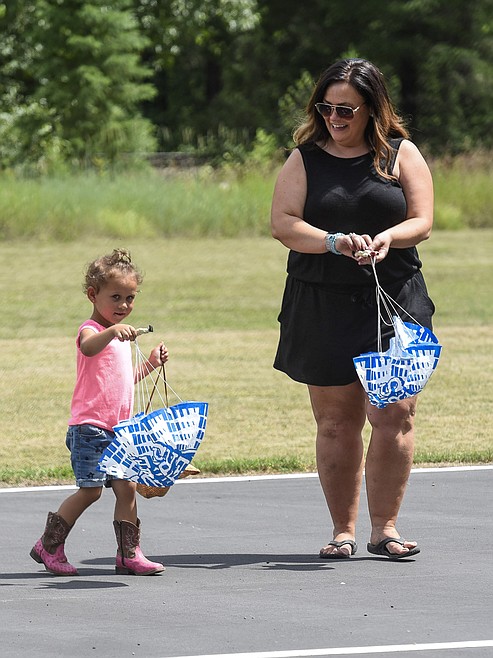 Emery Drake and her aunt, Lynnette Asche, walk back after retrieving the parachutists dropped by Ron Anderson's radio controlled plane, Saturday at the Kootenai RC Flyers Fun Fly. (Ben Kibbey/The Western News)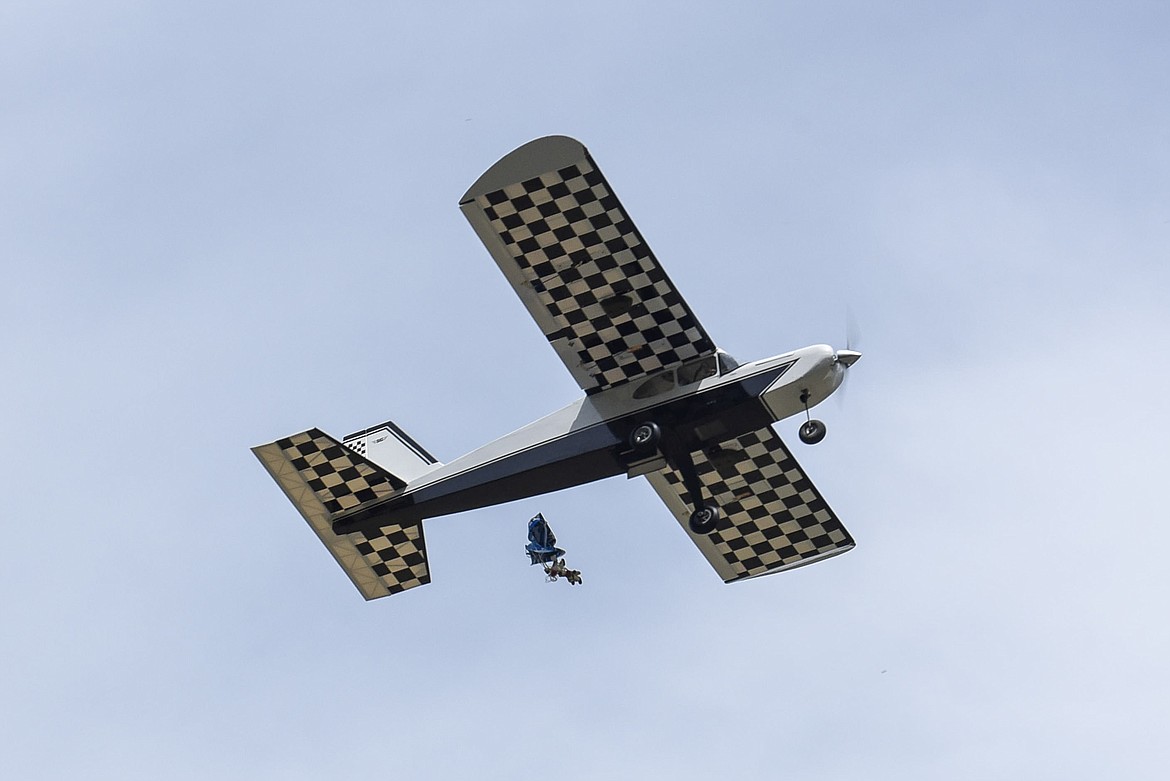 The bay doors open and the parachutist falls from Ron Anderson's radio controlled plane, Saturday at the Kootenai RC Flyers Fun Fly. (Ben Kibbey/The Western News)
Previous
Next
by
Benjamin Kibbey Western News
|
July 19, 2019 4:00 AM
The Kootenai RC Flyers had their annual Fun Fly Saturday, with lots of opportunities for both the experienced and inexperienced to spread their wings and fly -- remotely.
Jayce Chandler, who had his first try at flying a radio-controlled plane with some help from club member Norm Crum, said it was pretty fun.
Crum said that the trainers the club uses are pretty forgiving. With dual controllers, Crum can assist in flying the planes if a student gets in trouble.
Crum said that he can schedule times to come out with new flyers and let them work with the trainer.
Entry into the hobby isn't too pricey -- as hobbies go -- and Crum estimated a starting rig would cost under $300.
To fly at the field requires an Academy of Model Aircraft membership, as well as an FAA small unmanned aircraft systems registration.
To find out more about the AMA, go to www.modelaircraft.org/about-ama.
To find out more about the Kootenai RC Flyers, go to KootenaiRCFlyers.com, or stop by Scheer Bros. Hobbies on Mineral Avenue.
---