Arts, crafts, horseshoes and blacksmithing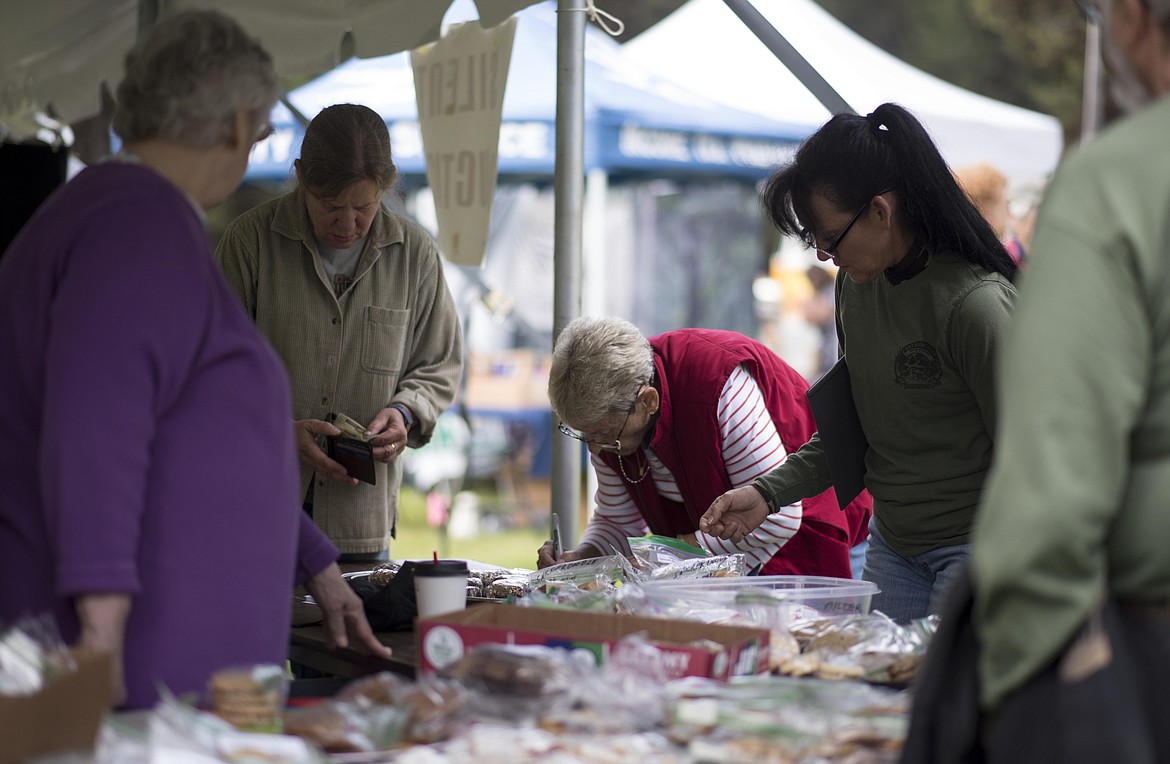 Attendees of the Yaak School's 7th Annual Arts and Crafts Fair buy cookies, Saturday. (Luke Hollister/The Western News)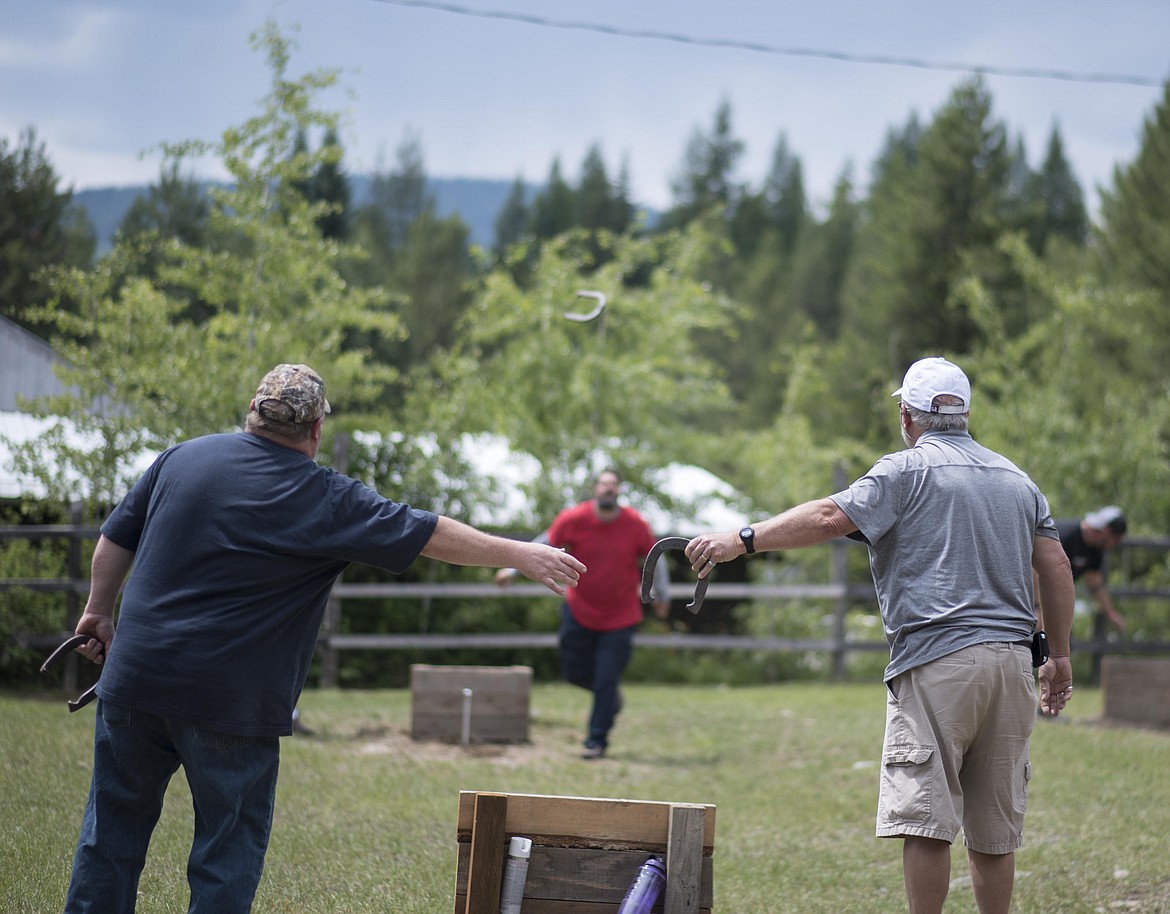 Horseshoe competitors watch as a horseshoe heads their way during a horseshoe tournament, Saturday in the Yaak. (Luke Hollister/The Western News)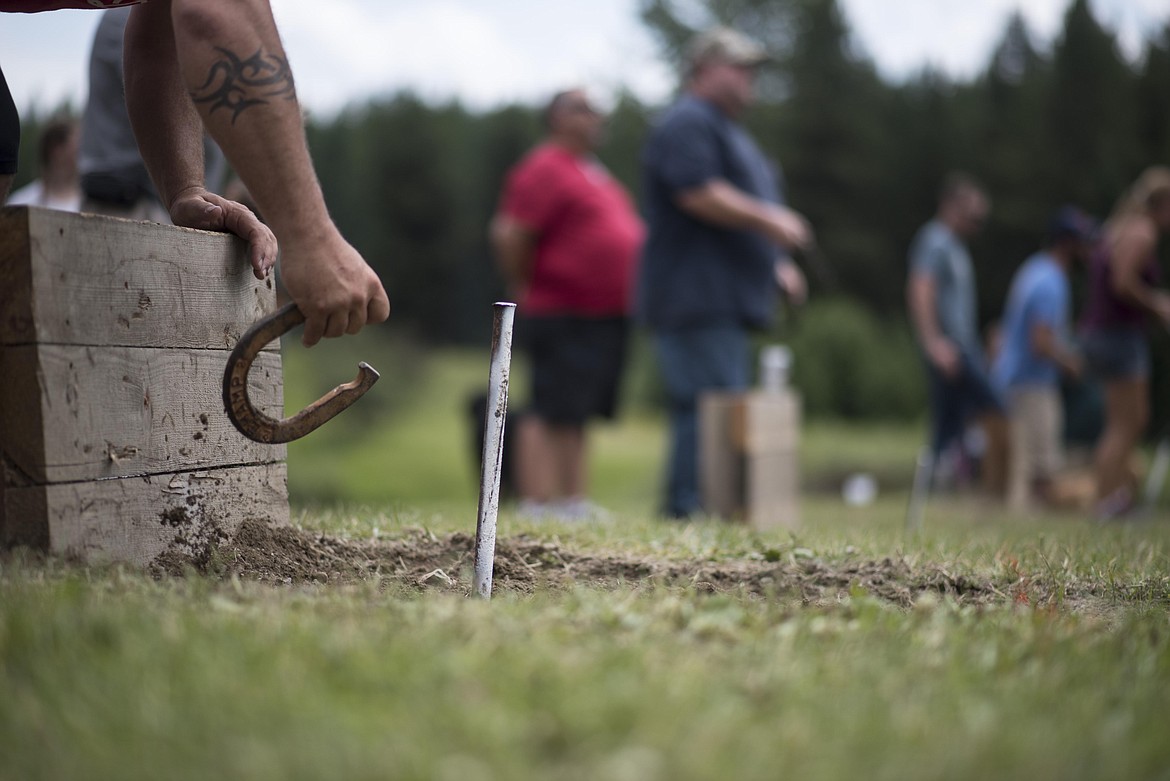 A horseshoe competitor prepares to throw after a horseshoe nearly hit their stake, Saturday at the Yaak River Mercantile and Tavern. (Luke Hollister/The Western News)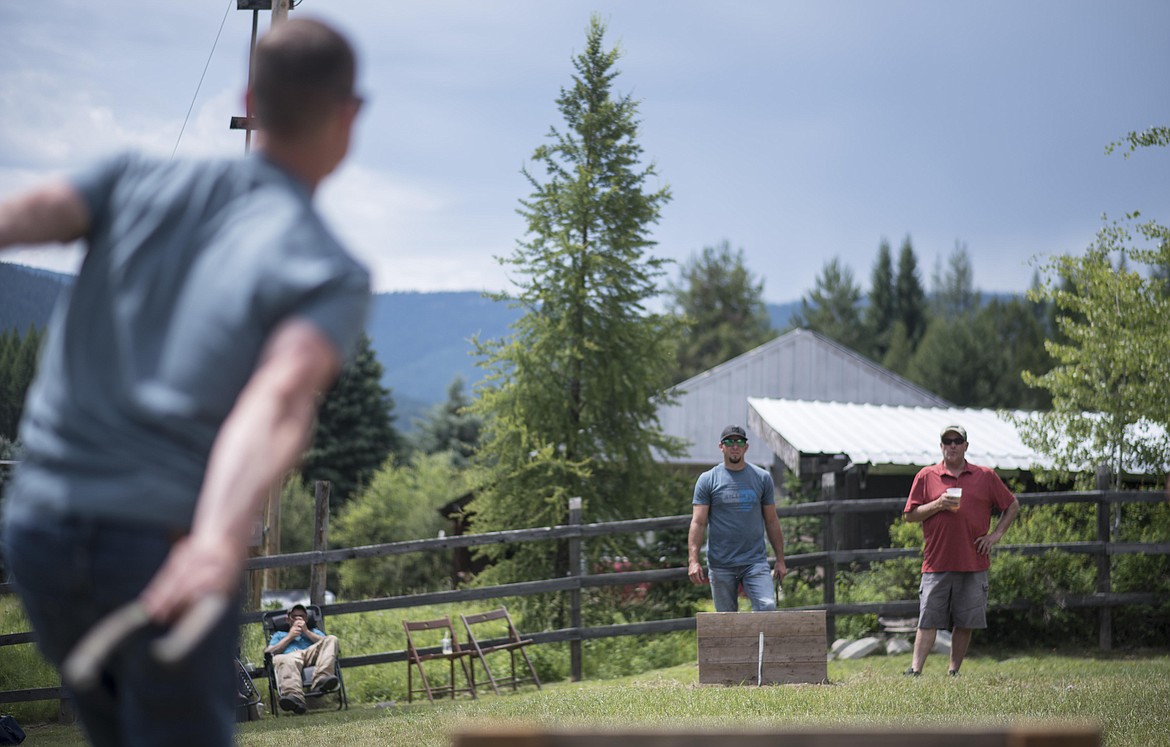 Competitors take turns playing horseshoes and drinking beer during a horseshoe tournament, Saturday at the Yaak River Mercantile and Tavern. (Luke Hollister/The Western News)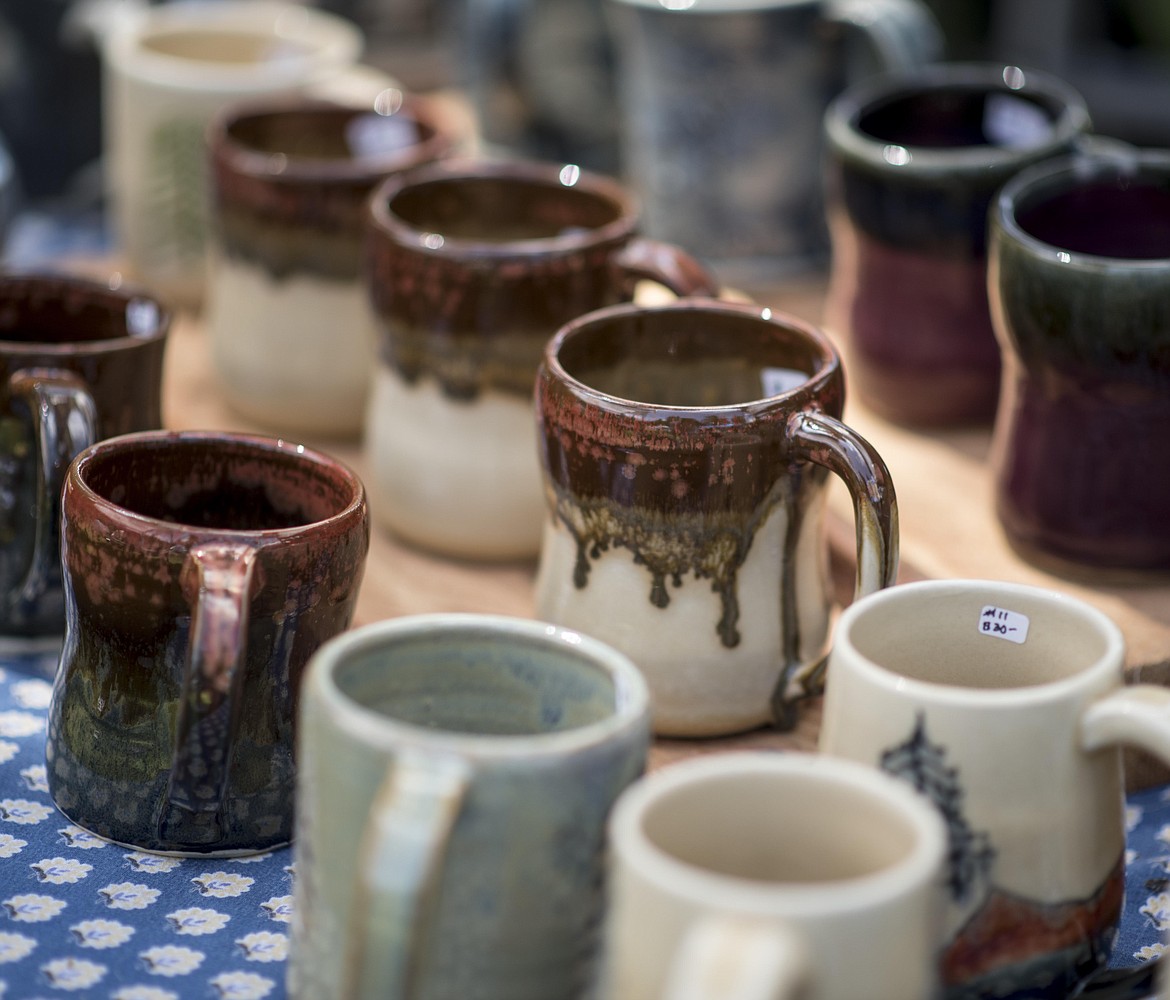 Handmade pottery for sale displayed at the Yaak School's 7th Annual Arts and Crafts Fair, Saturday. (Luke Hollister/The Western News)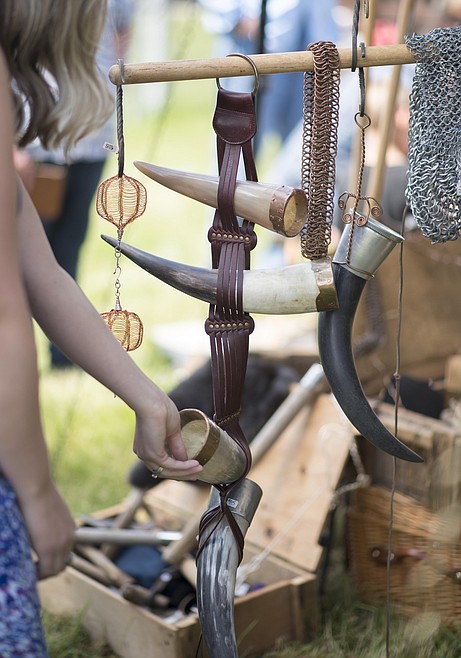 An assortment of trinkets, crystals, horns and axes on display for sale at a vendor during the Yaak School's 7th Annual Arts and Crafts Fair, Saturday. (Luke Hollister/The Western News)
An assortment of trinkets, crystals, horns and axes on display for sale during the Yaak School's 7th Annual Arts and Crafts Fair, Saturday. (Luke Hollister/The Western News)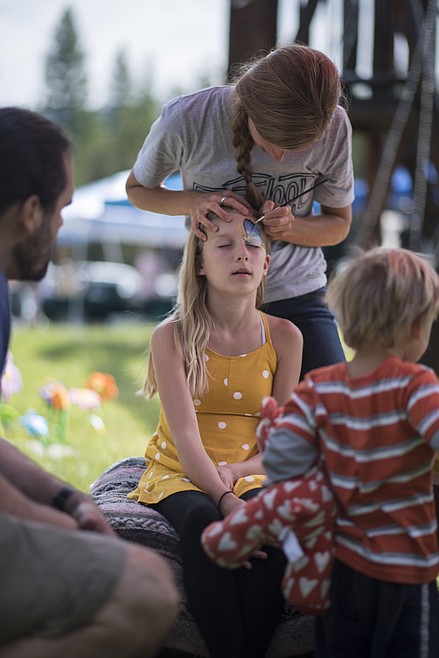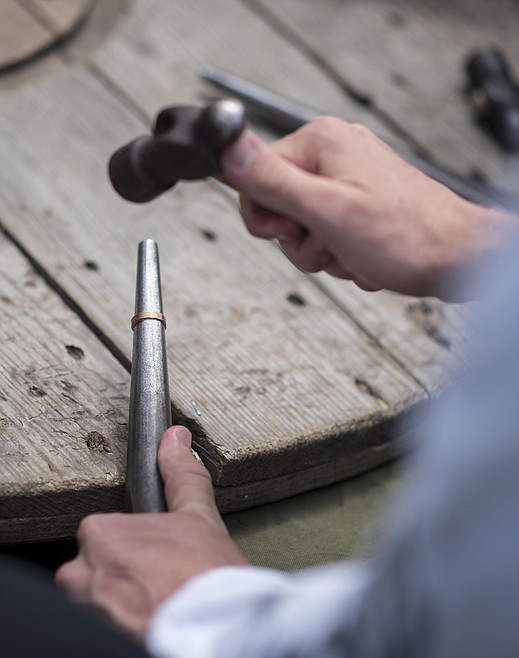 Novice blacksmiths learn how to hammer out copper rings during the Yaak School's 7th Annual Arts and Crafts Fair, Saturday. (Luke Hollister/The Western News)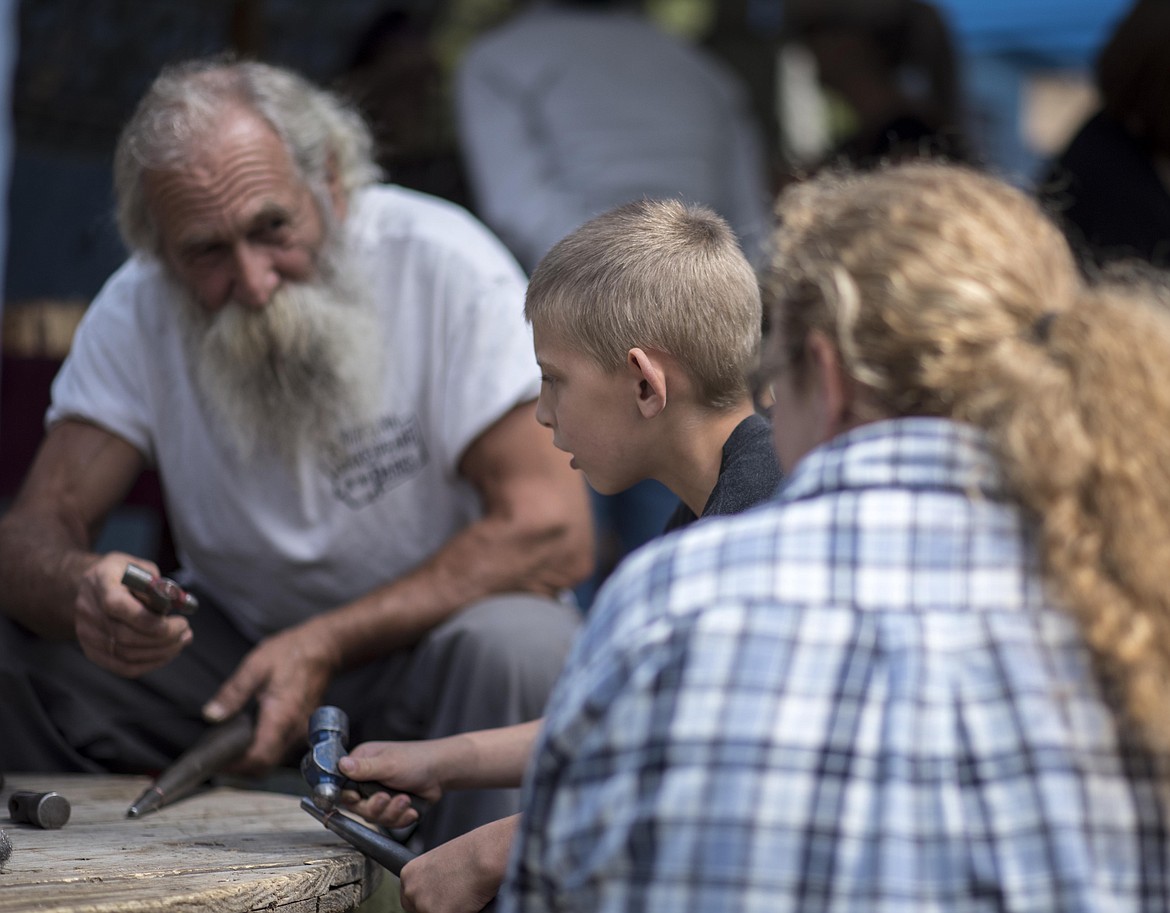 Weezil Samter, left, helps Cole Wilson learn how to hammer out a ring during the Yaak School's 7th Annual Arts and Crafts Fair, Saturday. (Luke Hollister/The Western News)
Previous
Next
by
Luke Hollister
|
July 9, 2019 4:00 AM
The Yaak School hosted their 7th Annual Arts and Crafts Fair, bringing vendors ranging from photographers to bakers, quilters and potters, Saturday in the Yaak.
Yaak Independence Day Celebration events also included a horseshoe tournament and evening fireworks.
Craft fair activities for attendees included a copper ring making workshop, facepainting and cookie decorating. The Yaak School also set up a tent to accept donations and for students to meet their new teacher, Sabre Alderete.
---