Donald Erickson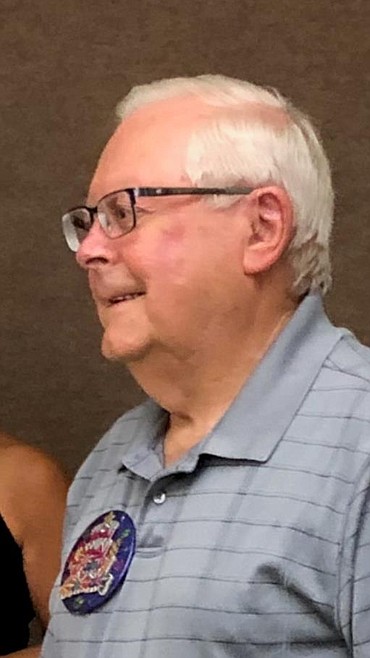 Donald Jerome Erickson, 89, died on Saturday, June 29, 2019 at his home in Libby of natural causes. He was born on August 6, 1929, at Grand Forks, North Dakota, to Arthur and Anna Erickson. He graduated from Grand Forks Central High School in 1947.
Don met the love of his life, Janie Davis, in Chicago, Illinois. They married in 1955. They raised four children. Don fell in love with Montana and moved to Libby in 1957. He was a telegraph operator in the Korean War, and worked at various locations for the railroad until he retired after 46 years.
Don was a loyal member of the Sons of Norway for 39 years, and a lifetime member of Christ Lutheran Church. After his wife Janie passed away, he spent his winters in Mesa, Arizona. He had a whole family of friends there who looked after him. He loved visits from friends and family at both his homes, Montana and Arizona. The coffee was always on!
Don will always be remembered as a gentle, generous, selfless and kind person. He always looked for the positive in everyone even if he couldn't always hear them. He was preceded in death by his wife Janie; his parents; and a younger brother Lowell.
Survivors include his children, Diane, Minot, North Dakota; Mark, Juneau, Alaska; Nancy, Kalispell, Montana; David, Danville, California; brothers Duane (Eileen), Erskine, Minnesota; Bill (Marilyn), Potter, Nebraska; and grandsons Ryan, JD, Ron, Taylor and Brady.
Services will be held at 3 p.m. on Wednesday, July 31, at Christ Lutheran Church in Libby. A celebration of life will follow at 4 p.m. at the Elks Club in Libby. Arrangements are by Schnackenberg Funeral Home in Libby. Online condolences and memories may be shared at www.schnackenbergfh.com.
---