Charles Woods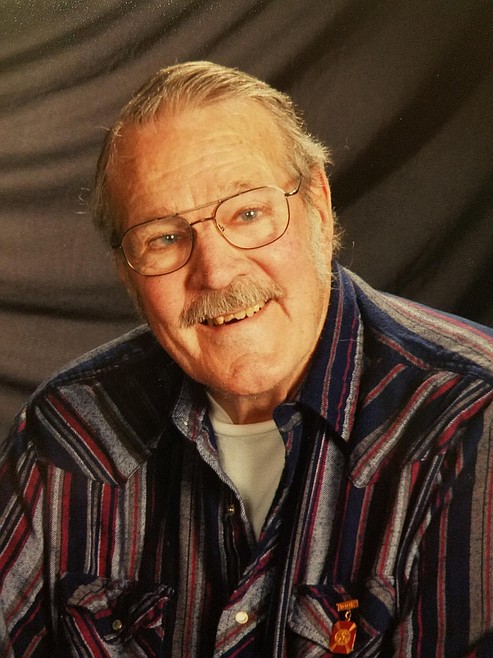 |
January 29, 2019 3:00 AM
Charles "Chuck" F. Woods, Sr., 87, passed away on Jan. 24, 2019, at the Libby Care Center. He was born on July 11, 1931, in Cottonwood, South Dakota, to Lyle and Elva Woods. The family moved to Hamilton, Montana, in 1935. He had a great childhood, shooting gophers, fishing with his dog and living on the farm. In 1946, when Chuck was 15 years old, his father was killed in an accident and he became the man of the house.
Chuck started college at Montana State University in 1949, then enlisted in the Air Force in 1951. He was stationed at the Eielson Air Force Base in Fairbanks, where he met his first true love, Mary Lou Boehmer, at a USO dance. They married in 1954, transferred to Tyndal Air Force Base in Panama City, Florida, where Charles Jr. was born in 1955. Chuck was honorably discharged in 1955 and returned to college life.
Before February, they ran out of money and "Went for Broke" back to Alaska working in construction until fall, when he returned to MSU, graduating in 1960 with a teaching degree. He taught in Livingston, Huntington Beach and Shelby, Montana, where sons Peter and Edward were born. In 1965, the family moved to Libby, where Chuck taught industrial arts at the high school and was blessed with a beautiful baby girl, Charmaine.
Chuck was in the Pipefitters Union and worked as a pipefitter and then a mechanical inspector at the Libby Dam. He opened CW Welding in west Libby and was known for being able to weld anything for anyone.
He was involved in Boy Scouts, coached Little League and was on the school board. He taught all of his children to weld, hunt, fish and be good citizens. He enjoyed camping up the Yaak and playing Pinochle.
Following Mary Lou's passing in 1995, he attended a grief support group and met Charlotte Bluhm. Chuck often said "I have been twice blessed." Referring to his sweet wife of 42 years, Mary Lou, and then his "sweeters" Charlotte. He and Charlotte were married in 1997. They had 21 wonderful years of adventures to Alaska, California, Canada, Colorado, Indiana, Oregon, all over Montana and even to Minnesota, where Charlotte met Mary Lou's family. They were active in the Republican Club and the Odd Fellows. They enjoyed hosting summer and winter parties at their home on Snowy View Drive and could be found at trade shows around the northwest, selling his Neet Kart and Neet Seet tools. In 2004, Chuck and Charlotte were crowned King and Queen of NordicFest. Over the last several years he looked forward to the annual Montana hunting trips with his children.
He was preceded in death by his first wife Mary Lou Woods, father Lyle Woods, mother Elva Biggs and step-father Frank Biggs.
He is survived by his loving wife Charlotte Woods, children; Charles Woods Jr. (Shirley) Libby; Peter Woods (Paige) Rathdrum, Idaho; Edward Woods (Wendy) Denver; Charmaine Styles (John) Regina, Saskatchewan; stepchildren Alex Bluhm (Jodie) Las Vegas; and Alan Bluhm (Liz) of Las Vegas; eight grandchildren and four great-grandchildren; sisters; Frances Carter (Gib) Bozeman; Helen Wylie of Missoula; and Orvi Overtuf (Tim) of Puyallup, Washington.
Services will be held at the Libby Christian Church on Thursday, Jan. 31 at 11 a.m., with a reception to follow at the church. Arrangements are by Schnackenberg Funeral home. Online condolences and memories may be shared at www.schnackenbergfh.com.
In lieu of flowers, please consider donations to the Libby Volunteer Ambulance Service or the Independent Order of Odd Fellows, Cabinet Lodge No. 68.
Our sincere thanks to the Libby Care Center.
---