Doolin signs to wrestle at Dickinson State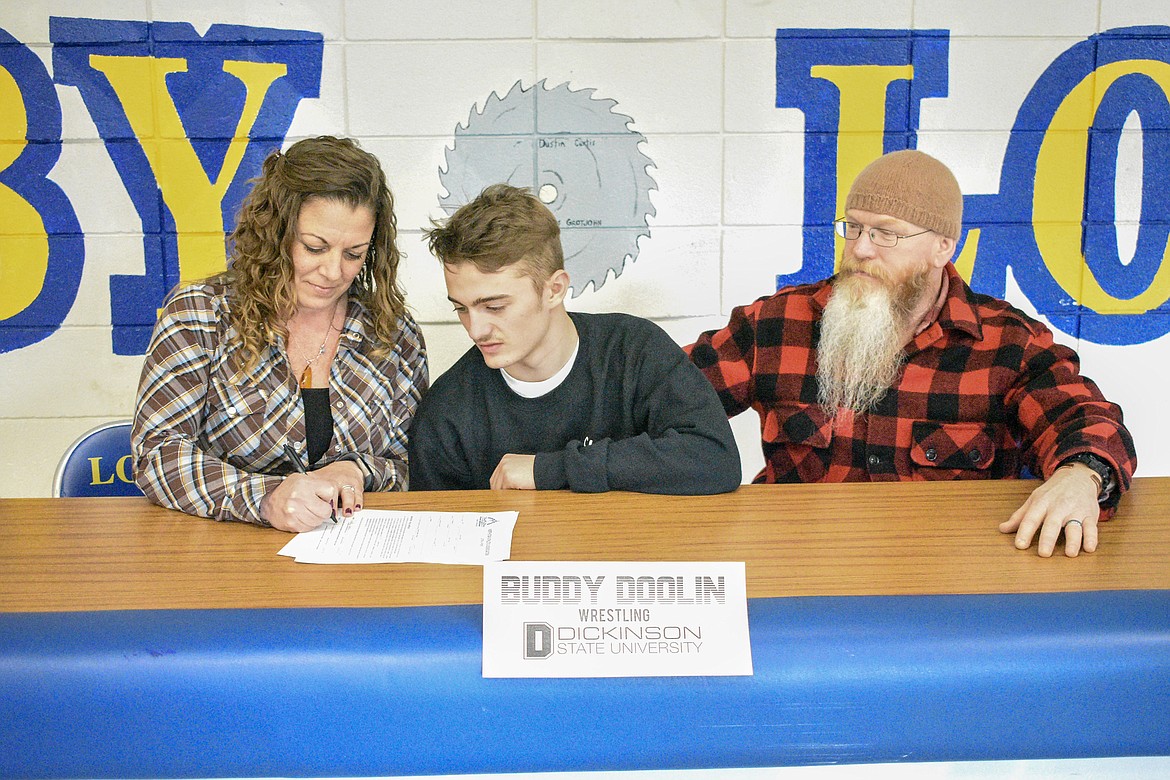 Jessica Doolin signs the agreement for her son, senior Buddy Doolin, to wrestle at Dickinson State on Wednesday. (Ben Kibbey/The Western News)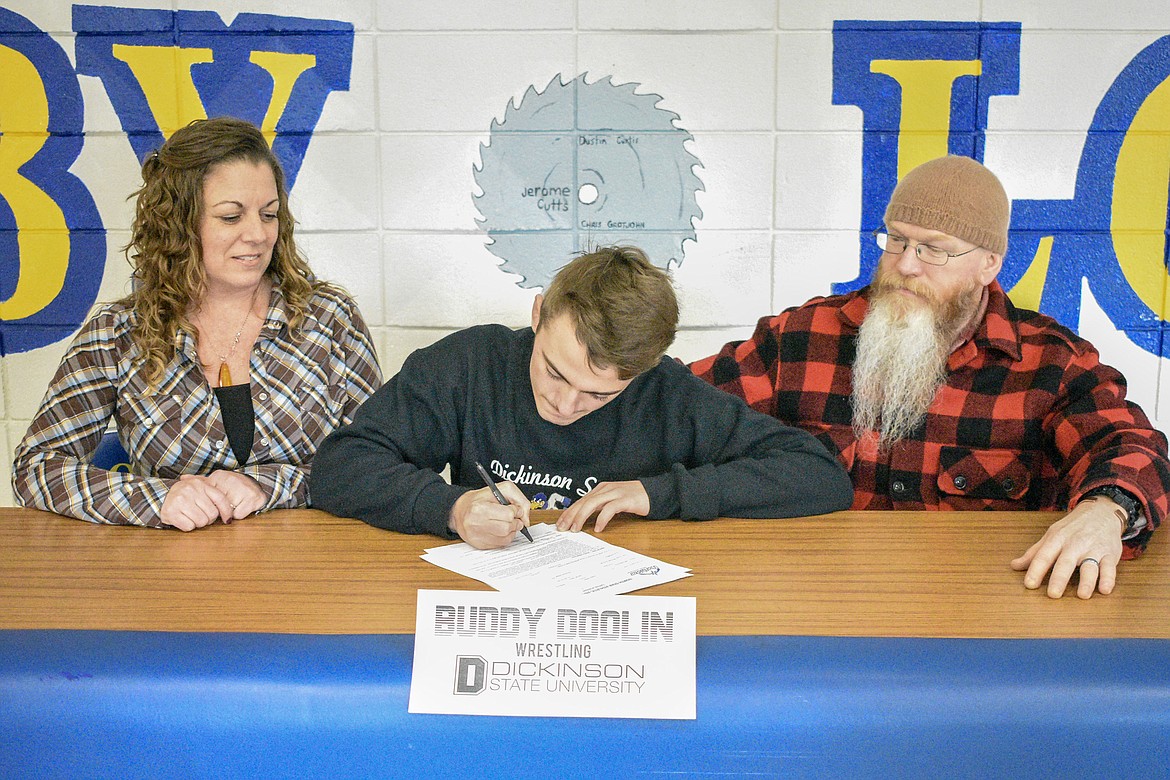 Libby High School senior Buddy Doolin signs to wrestle at Dickinson State on Wednesday while parents Jessica Doolin and Darrell Vanderhoef look on. (Ben Kibbey/The Western News)
Previous
Next
by
Benjamin Kibbey Western News
|
January 25, 2019 3:00 AM
Libby High School senior Buddy Doolin signed to wrestle at Dickinson State University in North Dakota during a signing ceremony at the high school on Wednesday.
Doolin, who is currently 55-13 for the season, has a career record of 150 to 33 and took the State Championship his sophomore year.
Doolin's coach, Kelly Morford, has said that Doolin is aiming to make it back onto the podium at State again this year.
Doolin said that his main reasons for picking Dickinson center on how close the Bismarck, North Dakota university is, relatively, to home. He also has family living in the area.
Doolin said he plans to study environmental science, and he would like to eventually get a job such as working for the U.S. Forest Service, allowing him to return to the area.
While he is excited to wrestle in college, Doolin said he is also a little nervous about leaving home.
His mother, Jessica Doolin, said that she is excited for him, both in his opportunity to continue wrestling and for his future in continuing his education.
---