Margaret "Peggy" Hurd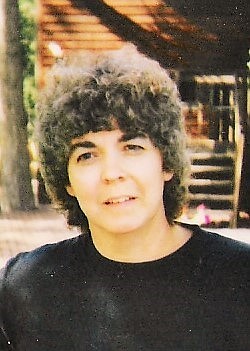 |
January 18, 2019 3:00 AM
Beloved mother, wife, sister, grandmother, great-grandmother and friend Peggy Hurd passed away on Jan. 8 of a heart attack while at Kalispell Regional Hospital. She was 77 years old and had been married to Gary "Herbie" Hurd for 55 years.
Peggy was born in Missoula on June 18, 1941 to Lucille (Harvey) and Lewis Palmer of Charlo.
She grew up in Charlo before going on to Western Montana College to get a degree in education.
Her first teaching job was at Libby Elementary School during the peak of the construction of Libby Dam.
It was in Libby that she met Gary Hurd. Gary grew up in the Libby area and was working for The Westmont Tractor Co in support of the Libby Dam construction.
Peggy and Gary (Herbie) were married on August 11, 1963 at the Methodist Camp on Flathead Lake.
You could say that Libby Dam brought this family together.
The couple made their first home in Libby. Peggy gave up her teaching job to become a full time mom to her boys. Along with being a loving mom, she enjoyed time spent crocheting and sewing, ceramics and gardening. Bryan was born in April 1966 and then Phillip was born in December 1968. As a family, the Hurds enjoyed fishing, boating, camping and hunting for mushrooms.
Peggy and the boys followed Herbie when he was promoted at Westmont Tractor and moved to Kalispell, then on to Missoula.
In 1981, Herbie and Peggy had the opportunity to return to the Flathead Valley and open their own logging supply business and Northwest Parts and Rigging came to be. Peggy went from homemaker to bookkeeper, and went on to work at the store for the next 25-plus years. Business success and computerization eventually allowed her to return to homemaking, which included baking, gardening and, of course, crocheting.
Peggy is survived by husband Herbie; son Bryan and his wife Chris along with their children, Mariah and Jarrod; son Phillip and his son Beck and two great-grandchildren Brixton (Mariah) and Kylie (Beck). She is also survived by sisters Marjorie Harper and her husband Dan Harper of Missoula; Janice Raymond and her husband Rusty of Stevensville; brother Harvey Palmer and his wife Linda of Seattle; as well as numerous nieces, nephews and cousins. She was fortunate to have good friends from all over Western Montana as well.
She will always be missed dearly.
A funeral and memorial service will take place in the spring.
---