Robert Dedrick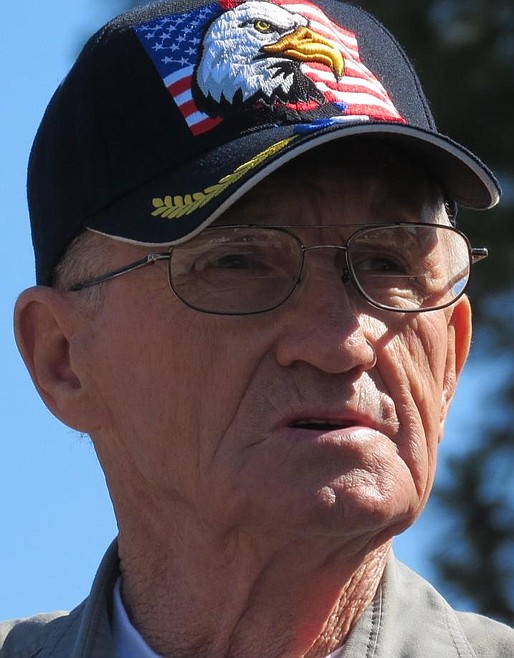 |
January 8, 2019 3:00 AM
Robert William (Bobby Bolles) Dedrick, 87, passed away Dec. 30, 2018, in Libby from cancer related to asbestosis. He was born in the old hospital building still existing across from the Lee Gehring Memorial Field in Libby on July 7, 1931, to William Austin Dedrick and Edna Katherine Hall. His early years were spent with his mother and stepfather Kenneth (Tux) Bolles at numerous Lincoln County locations while they cooked for the J. Neils Lumber Company railroad logging operations in the middle to late 1930s. He first attended school at the McCormick School near Leonia — then Warland — Libby and Troy.
In 1950 Bob married Carrie Mildred Williams. Carrie passed away in 2017 after 67 years of marriage. They had sons Dennis Dean and Darwin Darrell Dedrick.
Bob managed the Carter Service Station across from the Troy High School in the 1950s. He also drove the Bull Lake school bus route. The owner of Karst Stage Bus Line in Bozeman drove a basketball team to play in the Troy gym in the early 1960s. As a result of their discussions, Bob applied to Montana State College and was accepted into their Physical Education department and worked driving school bus. He and his wife and two children packed up and started on a new adventure. Carrie worked as a dental assistant and Bob also worked in the summers on major road construction projects. Bob graduated in 1969.
They then moved back to Libby where he worked in construction. Bob, better known as "Trader Bob" began trading and selling guns at gun shows around the area. As the opportunity arose, Bob sponsored the Libby Gun Show. He enjoyed talking and interacting with people. He was the family historian and had an outstanding recollection of events and relationships. His lineage included United Empire Loyalists (Tories) during the American Revolution; this was the only time he was on the losing side.
Bob is survived by sons Dennis and Darwin (Sandy) Dedrick; brother Gerald (Jerry) and wife Susan Bolles; grandchildren Jason Robert Dedrick, Kathrine Margaret Dedrick Nelson, Laice Rose Dedrick, Jeremy Ivan Dedrick, Nicole Naine Dedrick and Jesse Cole Dedrick; great-grandchildren Hunter and Colton Nelson, Rylee Evans, Dylan, Kyler, Katrina and Karter Dedrick.
There will not be a memorial. In lieu of flowers please send donations to your favorite charity. Arrangements are by Schnackenberg Funeral Home in Libby. Online memorials and condolences may be shared at www.schnackenbergfh.com.
---