Evelyn Davis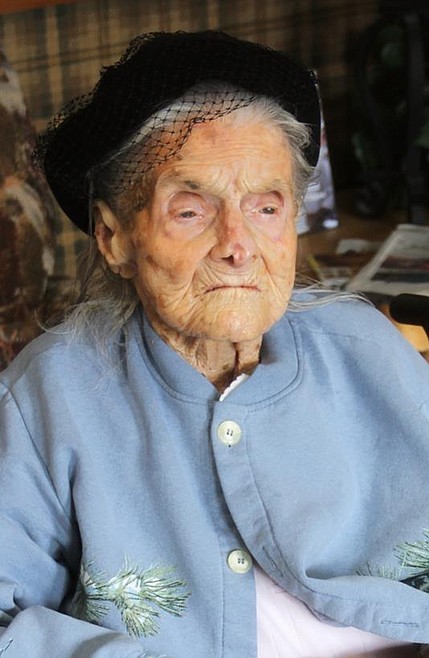 |
January 8, 2019 3:00 AM
Evelyn I. Davis, 105, died Jan. 1, 2019, at Libby Care Center. She was born on Oct. 10, 1913, in Spokane, Wash., to Agner and Arlie (Franklin) Lindgren. She grew up and attended schools in Washington. All of 5'11'', she was also the star basketball player on her team in Mead, Wash., back during her school days.
In 1944, Evelyn's husband, Harry Davis, bought a ranch outside Libby in the Swamp Creek area along the Fisher River. A year after buying the land it was ready for the Davis family to make the move from Washington to Montana. Though it wasn't long before Evelyn's aversion to winter weather dictated a move to Phoenix, Ariz., which would result in a 37-year relocation for the Davis family. They would move back to Libby in 1988.
Evelyn was quite the fly-fisher. She was always fishing off the Highway 2 side of the Fisher River, not the 'other' side.
Born in the year 1913, and though unable to travel the distance at the time, Evelyn was celebrated as her name was read at the 50th Annual Governors Conference on Aging that was held in Helena on Sept. 25, 2018. "On behalf of the Office on Aging, we would like to extend our congratulations to you as a Centenarian!" said the letter Evelyn received.
Survivors include her daughter Sherry Smith, Libby; son Lee Davis, Tucson, Ariz.; six grandchildren and six great-grandchildren.
Private burial has taken place. Arrangements are by Schnackenberg Funeral Home in Libby. Online condolences and memories may be shared at www.schnackenbergfh.com.
---