Deanna Jo Profitt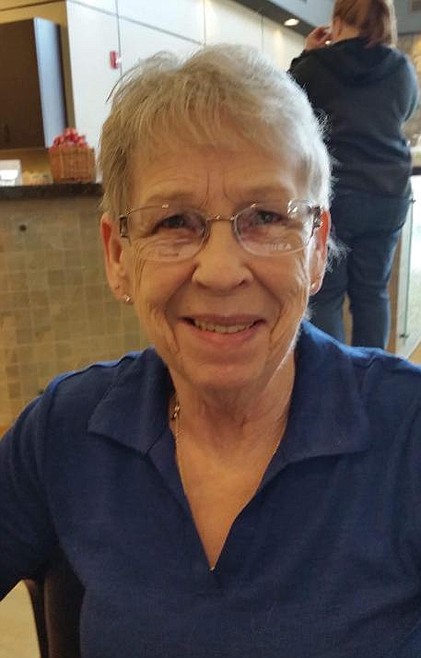 |
February 22, 2019 3:00 AM
Deanna Jo Rogers Profitt, 69, passed away peacefully with family and friends by her side at home on Sunday, Feb. 3, 2019, after a short illness. She was born on Nov. 15, 1949, in Wisconsin to Warren and Sarah Rogers. She grew up in Seeley Lake, Montana.
In Seeley Lake she chose her path in life with the Church of Jesus Christ of Latter Day Saints, where she gained her strength. It was there at Seeley Lake she loved the most but chose Libby as her permanent home with husband Calvin Profitt, who passed away November 29, 2017.
Dea was loved by so many that her name was mostly "momma" or "momma Dea." Her heart was bigger than life and she never had the heart to say no.
Dea took after her mother and sister and was a jack of all trades and an amazing artist. Her skills as a seamstress were out of this world, as was her talent as a painter, a lover of glasswork, woodworking and ceramics. She was mechanically inclined and could fix anything with her perfectionist mind. Dea loved bowling, and playing pool in the local leagues that she shared in with Calvin.
When Dea entered a room, she always brought love, laughter and a presence of peace, though she never could understand why. When people told her she was amazing inside and out and loved by many, she stated "I'm nothing special, I'm just me." She just couldn't see her greatness as those who loved and adored her could. Dea's strength guided her in the raising of her children and those children not of her.
Dea worked hard and put her heart into everything she did. She and Calvin owned Cal's Auto Repair in Libby. She also loved waiting tables and people requested her section for a smile and a good laugh. She received an associate's degree, and this led her to office work. She worked at the courthouse in Libby with the Montana Motor Vehicles Division for many years until she and Calvin moved to Alaska. They both worked at Alaska Sand and Gravel, where Dea worked in the scale house.
Dea was preceded in death by her parents Sally and Warren Rogers; husband Calvin Profitt; brother Jim Rogers;and grandson John-David Wade Holt.
Survivors include her sister Beatrice DePratu; daughter Sally Sutherland (Richie Nelson, Jr.); sons Rick Sutherland (Raeann), Ray Profitt (Kelly) and Bernie Clark (Tina Kelley Clark); and multiple grandchildren, great-grandchildren and nieces and nephews.
Dea was one of the most amazing strong and beautiful woman and was loved and cherished by a very extended family and friends.
Services will take place at a later date and will be announced. Arrangements are by Schnackenberg Funeral Home in Libby. Online condolences and memories may be made at www.schnackenbergfh.com.
---