Van collides with logging truck, no injuries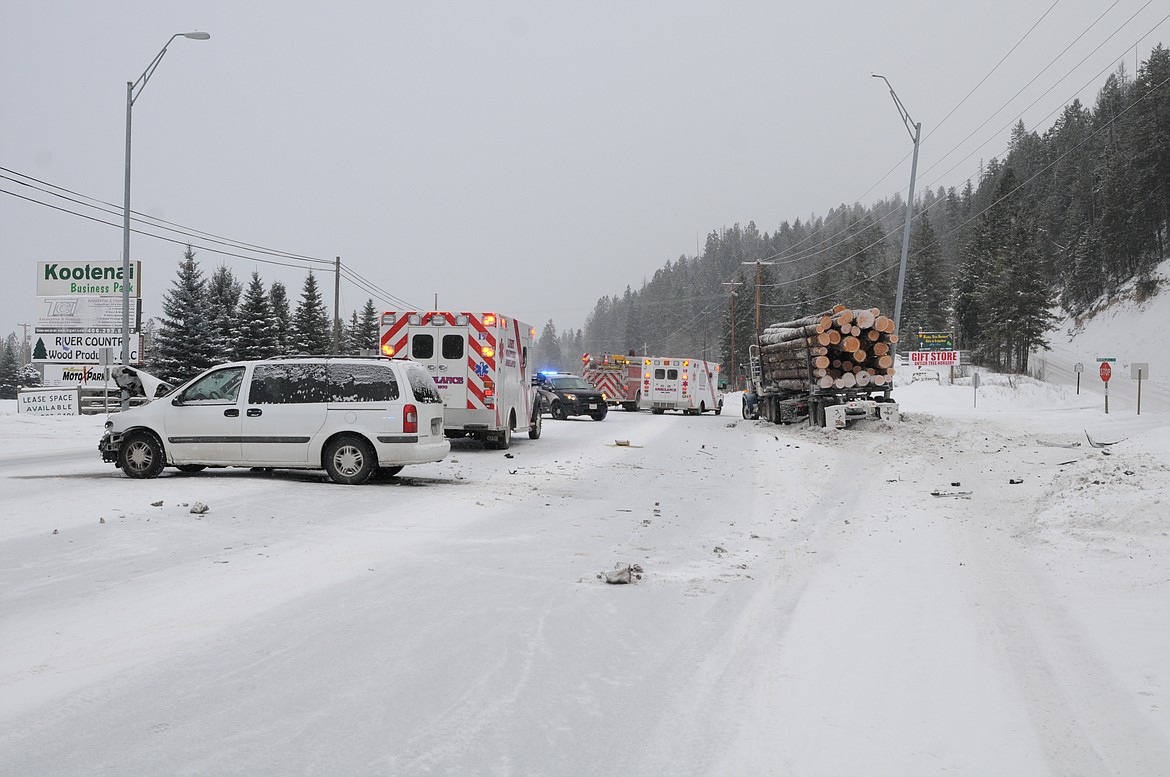 No one was injured after a minivan entered the path of an oncoming logging truck on Highway 2 near Bowen Hill Sunday. (Rima Austin/The Western News)
by
Rima Austin Western News
|
February 15, 2019 3:00 AM
A two-vehicle collision occurred Sunday afternoon at approximately 4:20 p.m. between a minivan and a logging truck at the intersection of Bowen Hill and Highway 2.
According to Sergeant James Handy with the Montana Highway Patrol, the collision occurred when the driver of the van was making a left-hand turn and drove into the path of the logging truck.
"The white van was heading westbound and the truck was going eastbound," said Handy. "It's not real complicated, for whatever reason she did not see the logging truck."
Drivers of both vehicles were not seriously injured and both of them were released at the scene.
---