Bradeen receives partial scholarship to play softball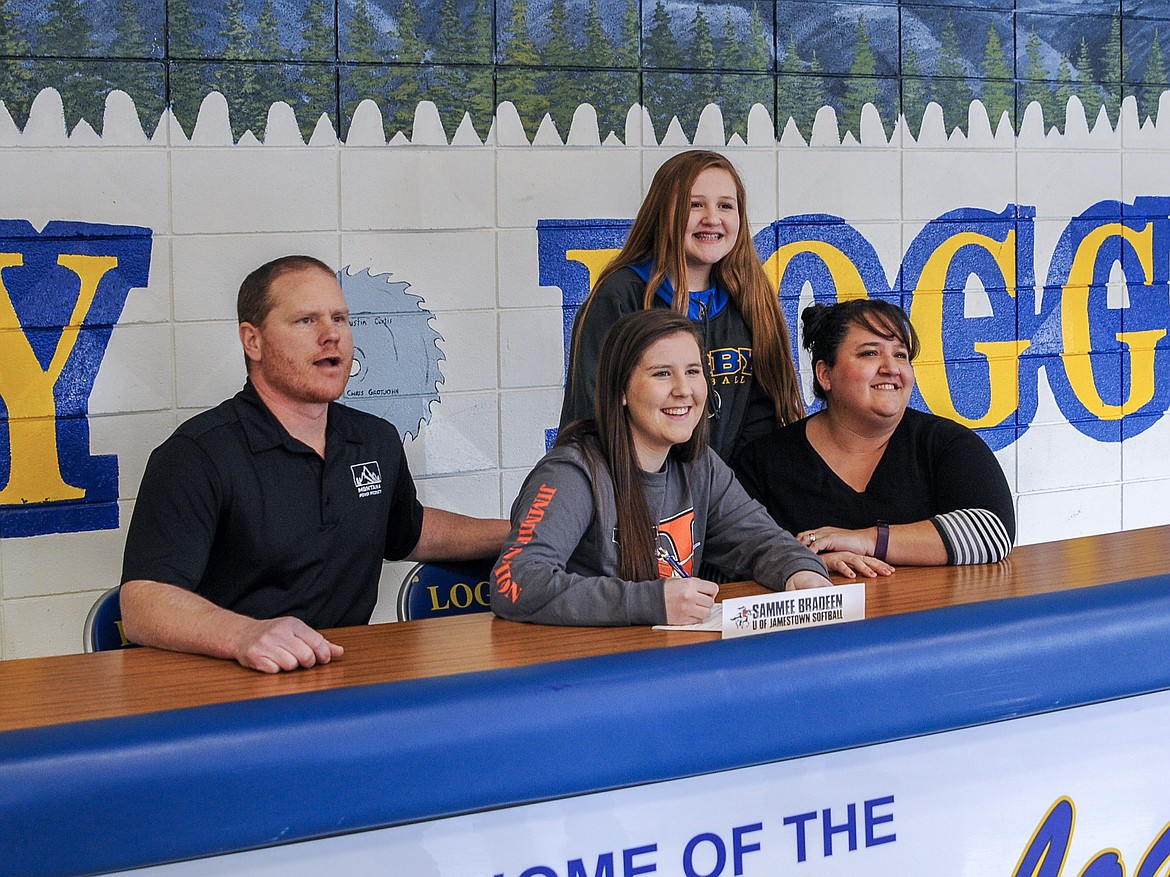 Libby senior Sammee Bradeen signed to play softball at the University of Jamestown Wednesday. Pictured: After signing Sammee Bradeen is flanked by parents Michael and Tiffany Bradeen while sister Aleesha Bradeen stands behind. (Rima Austin/The Western News)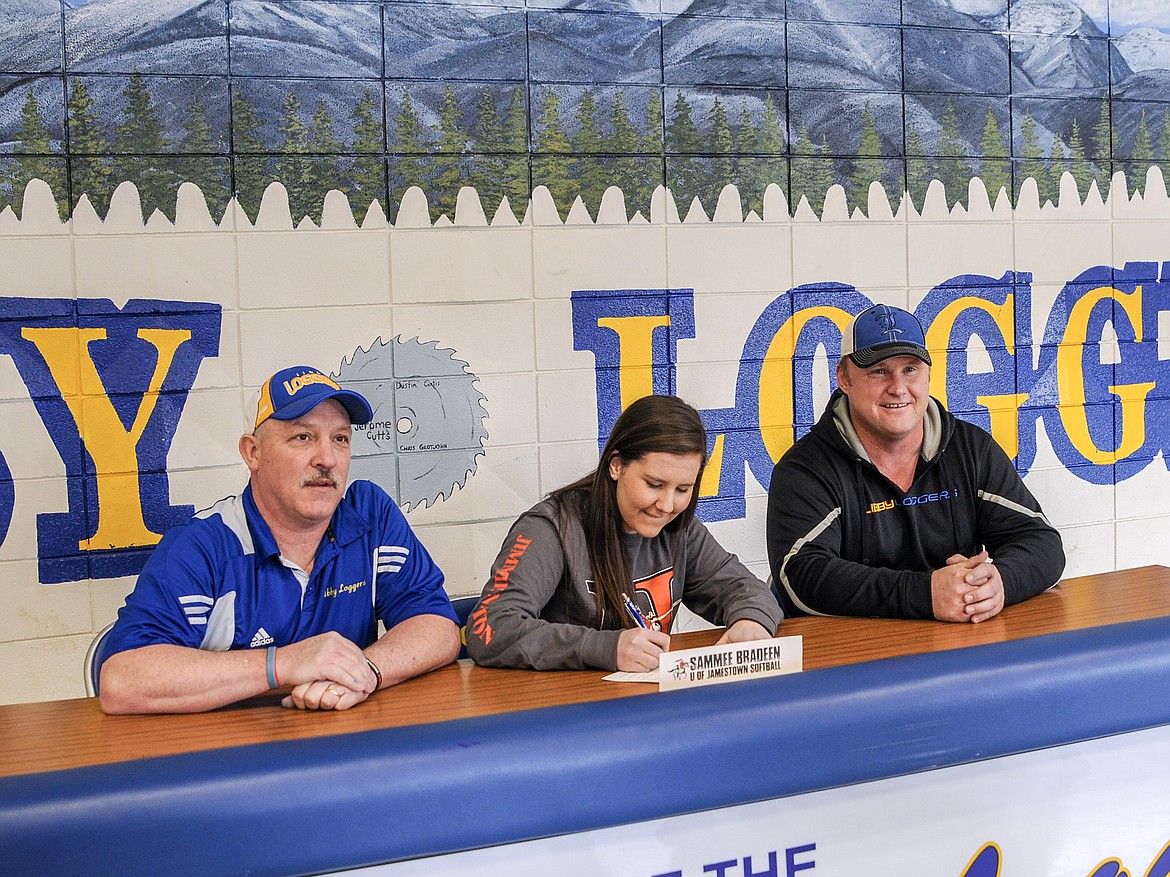 Libby senior Sammee Bradeen signs to play softball at the University of Jamestown Wednesday, flanked by Libby softball Head Coach Dean Thompson and assistant Coach Jeremy Hageness. (Rima Austin/The Western News)
Previous
Next
by
Rima Austin Western News
|
February 8, 2019 3:00 AM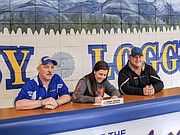 Local multisport athlete and Libby High School senior Sammee Bradeen signed Wednesday to play softball at the University of Jamestown, a private liberal arts college in Jamestown, North Dakota.
Bradeen has received a partial scholarship to play softball at Jamestown, and she said she chose Jamestown mainly for softball.
"They have a good program for either education or business," said Bradeen. "Depending on which one I decide to go into."
Bradeen said she might choose education because she has had a lot of experience of taking care of young children through church. On the other hand, she said she has taken a few business classes at the high school and found that she enjoyed it.
"I want to be either an elementary school teacher or — I have no idea what I would do with the business degree yet," said Bradeen.
Bradeen said the scholarship will pay half of her tuition at Jamestown.
Her parents, Michael and Tiffany Bradeen, were on hand to support their daughter, along with Libby assistant softball Coach Jeremy Hageness and softball Head Coach Dean Thompson.
"We're all very proud of her," said Thompson.
---