Thorstenson pleads not guilty to burglary, theft charges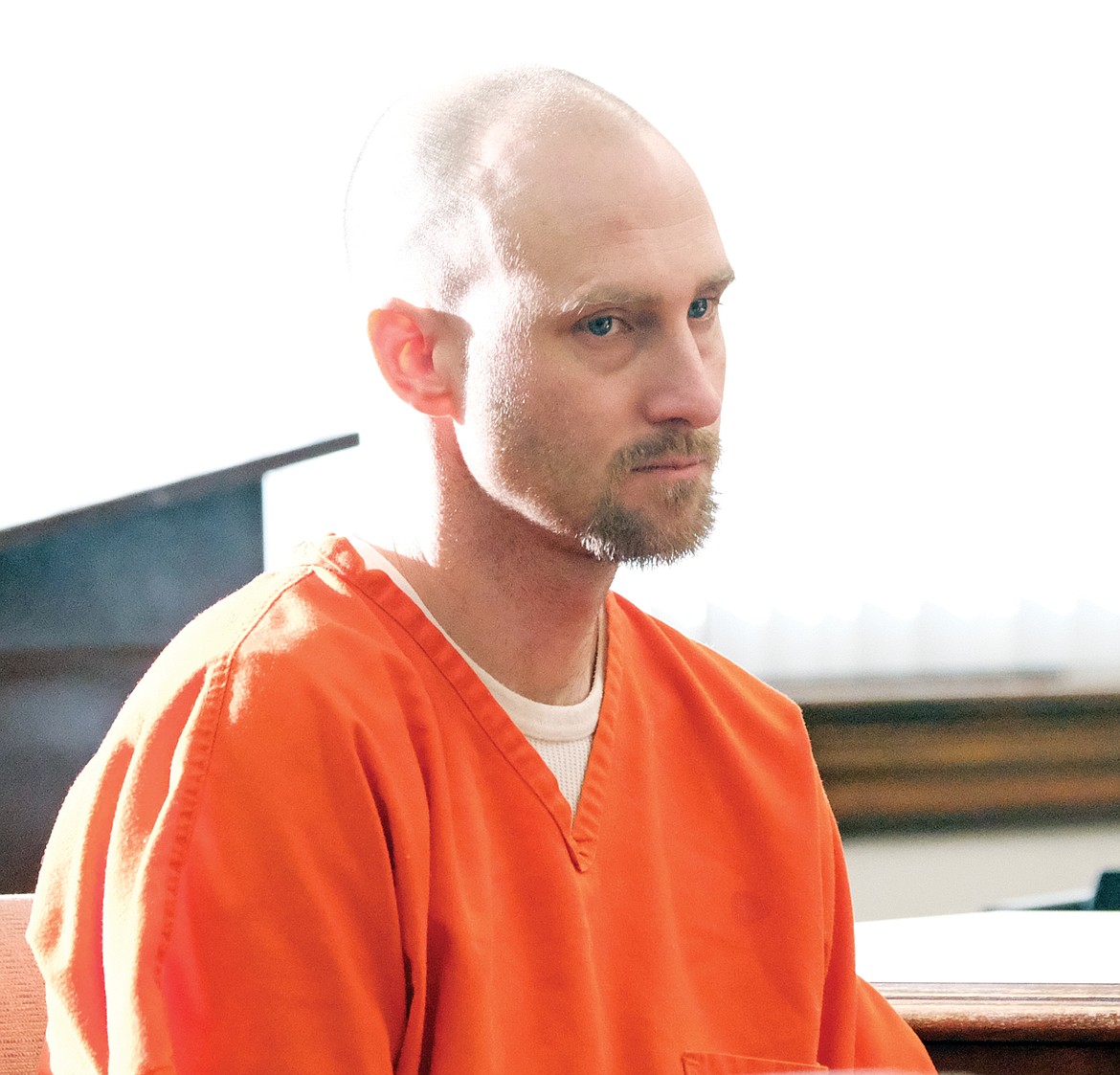 Jeremy Charles Thorstenson arraignment, Monday, Dec. 16, 2019. (Paul Sievers/The Western News)
by
Derrick Perkins Western News
|
December 31, 2019 10:33 AM
A Libby man faces burglary and theft charges after allegedly squatting in a Lakeshore Drive vacation home earlier this year.
Arraigned in Lincoln County District Court on Dec. 16, Jeremy Charles Thorstenson, 35, pleaded not guilty to both felony charges. His bail has been set at $25,000.
Lincoln County Sheriff's office deputies began investigating the case Nov. 12, when they learned of a motor vehicle theft from Lakeshore Drive. A Montana Fish, Wildlife and Parks game warden had found the victim's truck, stuck and abandoned, on a mountain road near Clinton.
In an affidavit, detective Kirk Kraft said he first opted to investigate the cabin, which had been burglarized, according to the victim. He believed the suspects entered through an unlocked front door.
During a sweep of the home, authorities found several half drunk water bottles, used bathroom towels, empty soda cans as well as long strands of light-colored hair and toenail clippings. Among the items reported missing by the homeowner were: clothing, sleeping bags, food and cash, court documents said.
Kraft noted that many expensive items in the cabin were left untouched. According to court documents, the detective believed a man, woman and possibly a small child had lived in the home for a period of time.
Meanwhile, in Missoula County, authorities also began collecting evidence, according to court documents. Along with the stolen truck, investigators also found sleeping bags, syringes and a backpack. Searching the bag, authorities discovered a Montana ID card for Thorstenson, court documents said.
They also had learned from canvassing local businesses that a couple living out of a truck was frequenting the area. Using surveillance footage, deputies identified Thorstenson and another woman wearing a coat taken from the Lakeshore Drive home, court documents said.
Passing along his finding to authorities here, Missoula County Sheriff's Office Capt. Bill Burt recalled Kraft telling him that Thorstenson was well known among law enforcement in Lincoln County.
Burt later came across Thorstenson while on patrol, though he did not know it at first. At about 7:53 p.m., an adult male walked out in front of his vehicle, forcing him to stop, Burt wrote in his affidavit.
Thinking the man needed help, Burt offered assistance. But the man said his car had just run out of gas, and then he pointed to an area the captain knew was devoid of roadways. Suspicions raised, Burt asked for an ID, he wrote in his affidavit.
The man identified himself as "Jacob" Thorstenson. Burt, though, had recognized him as the suspect in the stolen truck and Lakeshore Drive burglary case. Fearing Thorstenson would flee, Burt said he told Thorstenson to turn around and put his hands behind his back before grabbing hold of the 35-year-old.
Thorstenson repeatedly denied his involvement in the burglary and theft, court documents said. Later, he identified the woman seen accompanying him in the surveillance footage as Virginia Rose, according to the affidavit.
After arresting Thorstenson, Burt unsuccessfully searched for Rose. Thorstenson later told him that her real name was Jessie Burns and he feared she needed help, court documents said. Thorstenson told Burt that the pair had been staying under bridges.
According to court documents, Thorstenson eventually confessed to the burglary and vehicle theft. In an affidavit, Kraft wrote that Thorstenson's plan was to flee to Mexico.
Authorities believed Burns fled the area following Thorstenson's arrest.
The maximum punishment for the burglary charge is up to 20 years behind bars and a $50,000 fine. The theft charge carries up to a three year sentence and a fine of $1,500.
An omnibus hearing is scheduled for Feb. 10.
---