Geol L. Yeadon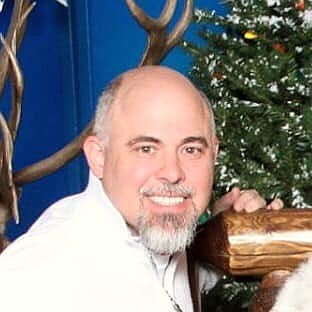 |
December 24, 2019 10:34 AM
Geol L. Yeadon was born on Jan. 16, 1968, in Greybull, Wyo., to George and Patricia Yeadon.
His family moved to Troy in 1972, where he attended school and graduated from Troy High School in 1986. He later attended college at the University of Montana Western in Dillon. He transferred to the University of Jamestown in North Dakota where he graduated with a degree in psychology and a minor in sports medicine.
After college, he moved to the San Francisco Bay Area and worked in sales and marketing for several tech companies. For the past 15 years, he worked for Vitec as a senior marketing manager in Sunnyvale, Calif. A highlight of his role was working with many professional sports teams, namely the Minnesota Vikings.
On July 8, 2000, Geol was united in marriage to Sonya Hanson in Lake Tahoe, Nev. Geol and Sonya had two beautiful girls, Sierra and Erica. Geol enjoyed many extracurricular activities, but most of all enjoyed watching Sierra and Erica play soccer. He was their biggest fan!
He was a dedicated father. Geol spent endless hours with the girls, ensuring homework was done and that they were at practices and games on time. He made sure they had anything they needed.
He especially loved Lake Tahoe and teaching the girls to ski and snowboard. He also had a deep love for Montana and had hoped to move home someday.
Geol was preceded in death by his father, George L. Yeadon; father-in-law, Clifford R. Hanson; grandparents, Lloyd and Mabel Deon; and brother, Donald Yeadon.
He is survived by his wife, Sonya Hanson; daughters, Sierra and Erica; mother, Patricia Yeadon; brothers, Hank, Dustin and Dale Yeadon; sisters, Georgia Evans and Misty Webley; and many nieces and nephews, aunts and uncles, cousins, and too many cherished friends to mention.
Services will be Jan. 11 at 1 p.m. at Troy Baptist Church, 725 E. Missoula Ave. in Troy. Potluck to follow.
---