Business owner offers to restore city wreaths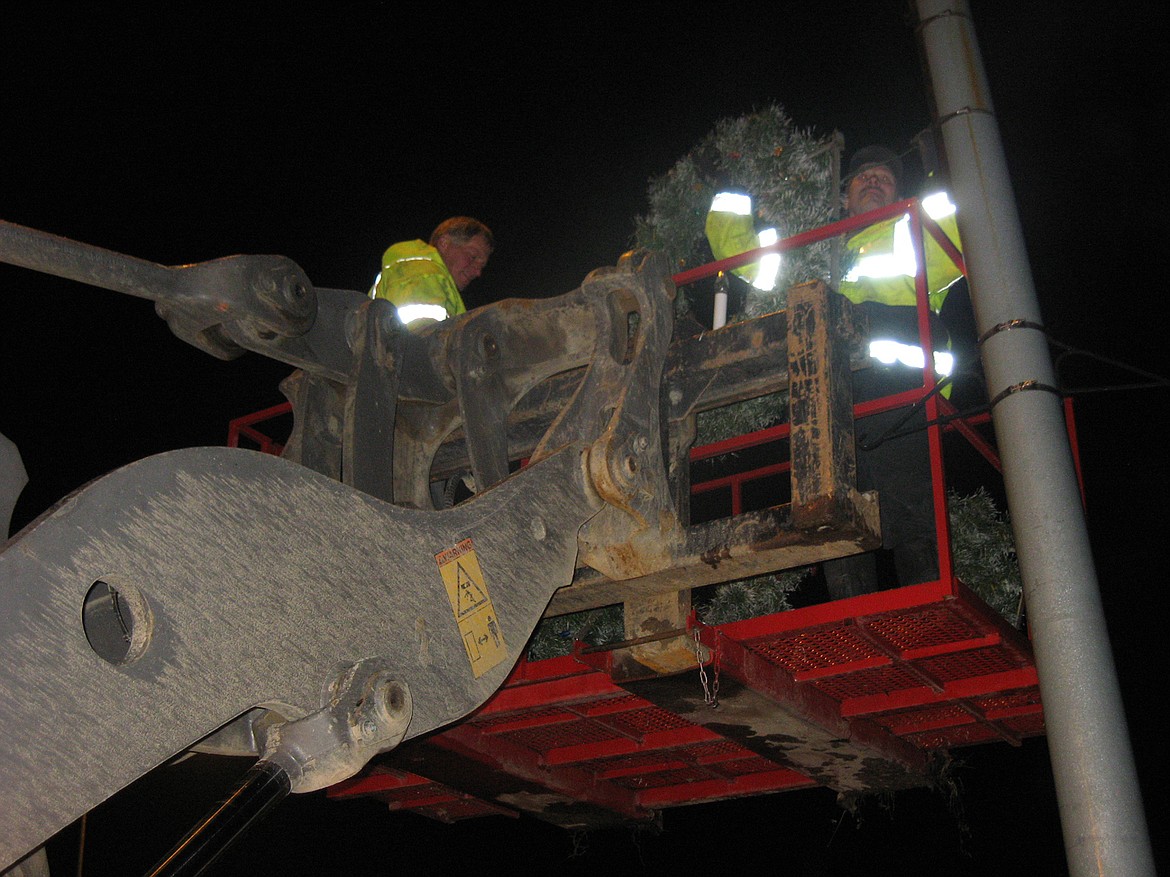 by
Derrick Perkins Western News
|
December 24, 2019 10:31 AM
A local business owner has volunteered to take over the upkeep and hanging of holiday wreaths around Libby after city officials deemed the tradition too expensive and time consuming.
Mayor Brent Teske acknowledged the distinct lack of festive wreaths adorning Libby during a Dec. 16 city council meeting, saying the ornaments had fallen into disrepair. Residents had decried the end of the tradition on social media earlier in the month and launched a campaign to persuade City Hall to mount the wreaths.
"The wreaths were in such a state they weren't even worth putting up this year," Teske said, addressing the lapse. "The last couple of years, the Libby Business Association has put them on, but that kind of dissolved; they didn't have the time or money to put them on."
But Mark Managhan of Managhan's Furniture asked to take the lead in restoring and hoisting the wreaths in the coming year. While Managhan declined to comment, City Administrator Jim Hammons said the local entrepreneur has already taken possession of the wreaths.
There are about 45 wreaths in total, Hammons said, in varying states of disrepair. Some suffer faulty wiring even while the garlands remain fine, he said.
Over the years, the city has put hundreds of dollars and many hours of work into maintaining the wreaths, which generally adorn the streets downtown, along Mineral and California avenues. It just became too much, Hammons said.
"It's a lot of money," he said. "We've been trying to find a group that would take them on and take care of them. We just didn't have the time to work on them all year."
It costs between $400 and $500 to replace one wreath, Hammons said, but he is optimistic most just need a little tender, loving care.
He said he imagines Managhan would be open to donations or offers of help with the project.
"I believe they can be refurbished," Hammons said. "If people donate to it and help him out, it would be nice."
---