Frances Irene "Sally" Noyes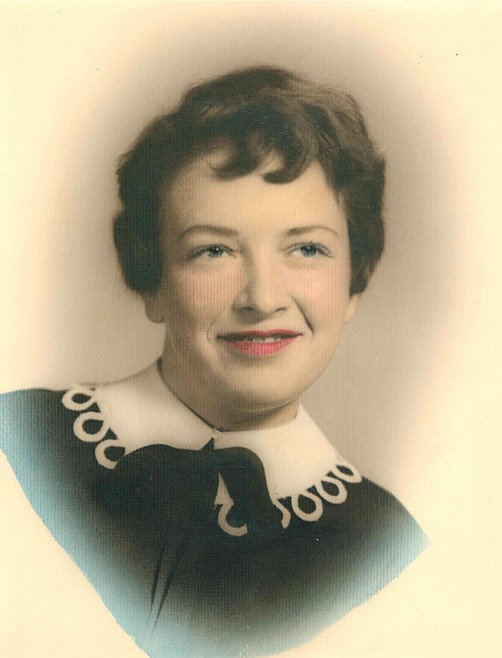 |
December 20, 2019 11:09 AM
Frances Irene "Sally" Noyes died Dec. 9, 2019. She was born to Gertrude (Prichard) and Richard Fields in Sidney, Montana.
She enjoyed a happy childhood, growing up in a large family in Libby. Sally moved to Spokane to attend Kinman Business University, where she met the love of her life, Joe, married and began a family. She worked for an attorney and in the insurance industry before embarking on a long career as an executive secretary at Jacklin Seed.
Sally loved spending summers on Lake Pend Oreille fishing, voraciously reading, knitting and socializing with friends. Her sassy attitude, and great sense of humor and fun made her easy to love.
Sally was kind, generous and thoughtful. She made a mean sugar cookie and was known for her Swedish flatbread.
She leaves behind two daughters, Amy Noyes (Brian Bracken) and Molly Spradley (Michael). She loved her grandchildren, Elizabeth Regalado (Eric), Samuel Spradley and great-grandchildren Ethan and Emery Regalado.
A celebration of her life will take place before interment at Pines Cemetery, Spokane Valley, Wash., on Dec. 20 at 1 p.m.
---