Fire officials investigate deadly blaze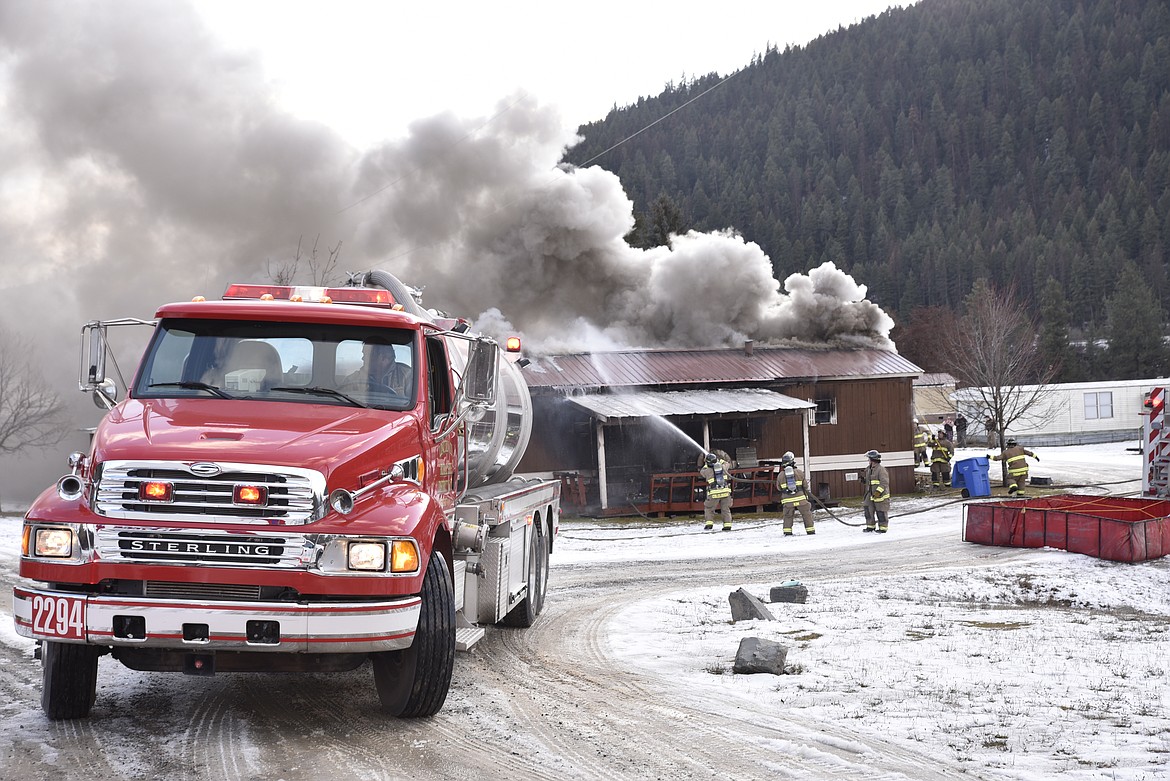 by
Derrick Perkins Western News
|
December 17, 2019 11:01 AM
A mobile home fire that left one person and seven dogs dead over the weekend remains under investigation by Libby fire officials.
About 24 firefighters from the Libby Volunteer Fire Department responded to the trailer park at 167 Kootenai Vista Road about 3:05 p.m., Dec. 15 for a report of a blaze. Arriving first responders launched aggressive interior attacks upon learning an individual may have been inside.
Firefighters found the victim's body after trying to battle their way into the still burning home, Assistant Chief Scott Beagle said at the time. They are not releasing any additional information about the victim, fire officials said.
Thick smoke, occasionally punctuated by flames, billowed from the roof of the mobile home as crews brought the fire under control. Neighbors looked on as crews finished dousing the fire from the exterior shortly before nightfall.
Three water tenders, an engine and the department's mobile command center were eventually brought to the scene. Multiple mask crews were needed for the blaze, Beagle said.
The cause of the fire remains unknown, but Fire Marshal Steve Lauer said the investigation has revealed several potential sources of ignition, including portable heaters, smoking materials — the victim was known to smoke in bed, he said — and candles.
"I don't have a 100 percent answer yet, and I don't know if I ever will," Lauer said.
The fire began in the master bedroom, Lauer said, and the victim was found in the kitchen area. The home was not equipped with smoke alarms, he said.
Officials consider the mobile home a total loss.
No firefighters were injured in the blaze. The Lincoln County Sheriff's Office and Libby Volunteer Ambulance Service also responded to the incident.
---