William James Taylor, 79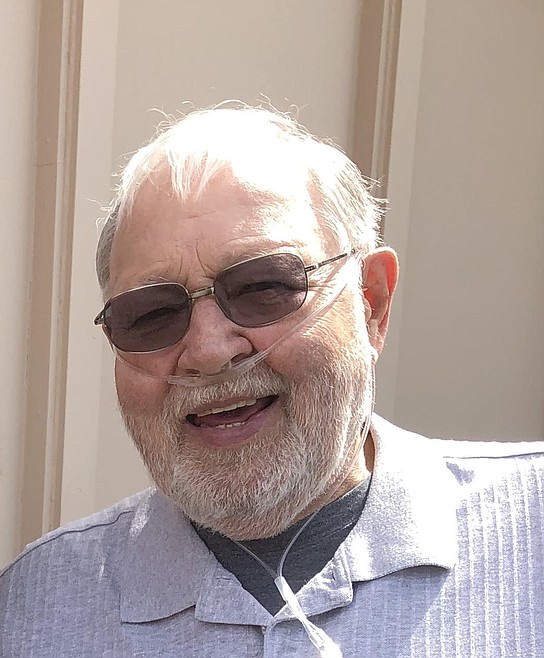 |
December 13, 2019 11:10 AM
William James "Bill" Taylor, 79, died from natural causes at his residence on Dec. 8, 2019.
Cremation has occurred, and memorial services will be held at 1 p.m., Dec. 16 at the Blaine County Funeral Chapel, 311 12th St., Chinook, MT., with Mike Borody officiating. Holland & Bonine Funeral Home has been entrusted with services and arrangements. Please visit Bill's online memorial page and leave a message of condolence for his family at www.hollandbonine.com.
Bill was born on July 30, 1940, in Libby to Glenn and Gladys (Hartsock) Taylor. Raised in Libby, he graduated from Libby High School in 1958. He worked for a few years and then, in 1962, Bill enlisted in the U.S. Air Force, and served until his honorable discharge in 1966.
While in the Air Force, he met Mary John McDonald. The couple married in March 1967 in Libby. The couple moved to Bozeman, where Bill obtained his bachelor's degree in education from Montana State University.
He taught industrial arts at Billings West High School and Polson High School, and then elected to go on to obtain his master's degree in education administration from University of Montana in Missoula. He then worked in administration, notably as a principal in Arlee for two years and in Harlem for two years, and later as superintendent in Dodson for one year.
After many years in secondary education, Bill turned his attention to postsecondary education. He worked as a grant writer and as a principal investigator of grants at Fort Belknap College. In 2005, Bill retired from education. In 2009, he was elected mayor of Harlem, serving eight years.
He also had a successful logging company in Lincoln County in the '70s.
Bill was an avid fisherman and hunter, and he enjoyed watching college basketball, and college and professional football. He was in his element spending time with his family and friends, and he truly adored his grandchildren. His first great-grandchild was born in the last few years, and he was completely thrilled.
He was preceded in death by his parents Glenn and Gladys Taylor; brothers, Robert and Jack Taylor; and sister Beverly Miller.
Bill is survived by his wife, Mary John Taylor of Harlem; children: James "Scott" Taylor and Audrey Rae Taylor, both of Harlem; grandchildren: Brandon, Joshua (Sarah), Thyme, Franki, and Kendra Taylor, Carrigan (Dale) Cummings, and Emma, Curtis and Michael Anne Humphreys; and great-granddaughter, Scarlett Cummings.
He also is survived by sisters Andrea (Ken) Holcomb, Valli (Wally) Hume, Sally Taylor and Judy Clark; brother Paul (Wynema) Taylor; and many nieces, nephews and cousins.
---