Knight to serve three years on drug charge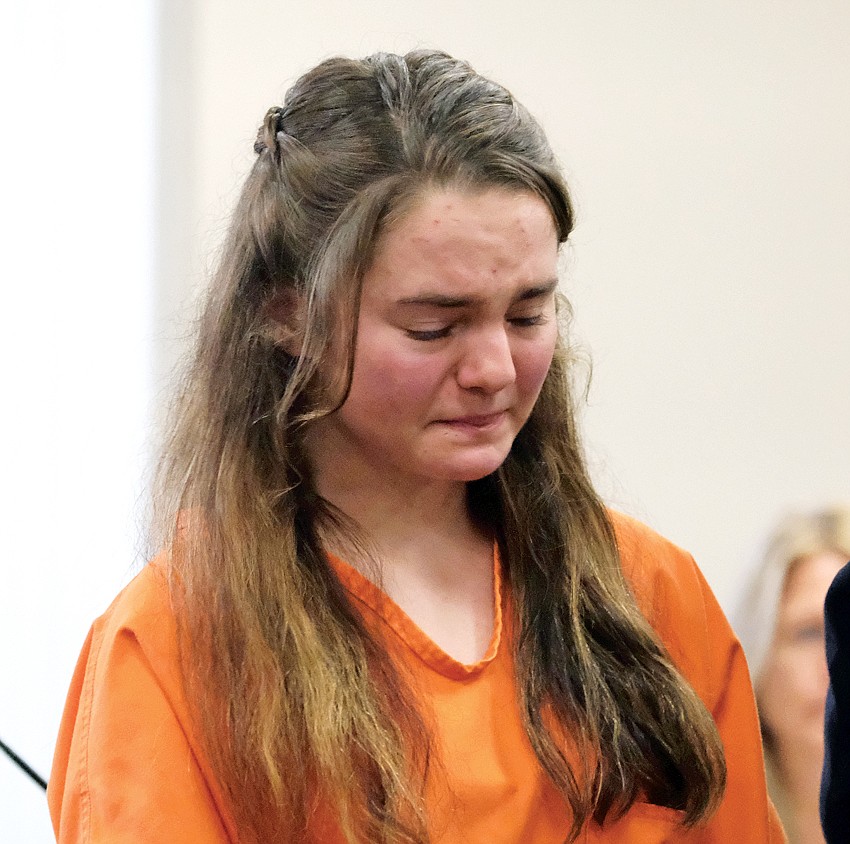 Kaylynn Ladee Knight at her sentencing in Lincoln County District Court on Dec. 9. (Paul Sievers/The Western News)
by
Derrick Perkins Western News
|
December 13, 2019 11:19 AM
District Court Judge Matthew Cuffe handed a three-year sentence down to Kaylynn Knight on Dec. 9 for criminal possession of dangerous drugs after she struck a deal with prosecutors.
Knight initially was also charged with possession of drug paraphernalia and had pleaded not guilty to both charges. She changed her plea in Lincoln County District Court on Nov. 4.
Authorities arrested the 20-year-old after a sheriff's deputy handling an unrelated civil matter found methamphetamine pipes near her person in June. Under questioning, Knight admitted she had smoked meth prior to the deputy arriving at the scene.
Knight, already serving probation in Idaho for drug-related crimes, violated the terms of her release multiple times in the intervening months. Officials eventually raised her bail to $150,000.
During the sentencing hearing, Cuffe told a teary-eyed Knight that she had a "significant history at a young age." As part of her sentence, Knight will undergo substance abuse treatment, which Cuffe called "appropriate."
"It's the best opportunity to get treatment and sets you up to be successful," he told Knight.
Knight also received credit for time served.
---