Delores Delaine Journot, 80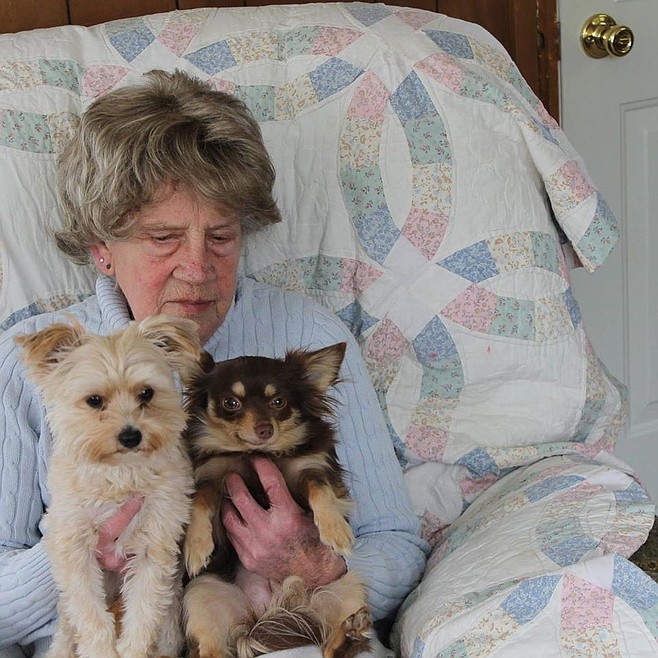 |
December 10, 2019 10:42 AM
Delores Delaine Journot, 80, of Libby, passed away of natural causes Nov. 16 in Great Falls, surrounded by family and her two fur babies.
Delores was born in Red Oak, Iowa, on Jan. 19, 1939, to Vespar Melvin Henderson and Grace Irene Bartlett Henderson.
She was one of 11 children: Seven girls and four boys.
Delores met and married her husband, and best friend, William E. Journot, in Great Falls. They moved to Libby in 1966, where they raised their family. Delores loved working in her yard, tending to her plants and flowers, finishing jigsaw puzzles, and spending time with family, friends and her four-legged babies, Quincy and Cricket.
Delores was preceded in death by her husband, William Edward Journot, and her grandson, William Edward Escudero.
She is survived by her children: Roxanna L. Escudero (Andy) of Libby; Trashae L. Mirador (Maurino) of Great Falls; Jeannie M. Journot (Steve) of El Dorado Springs, Mo. She also is survived by her siblings: Jack Henderson of Council Bluffs, Iowa; Gary Henderson (Bonnie) of Fremont, Neb.; Michael Vance (Patti) of Oceanside, Wash.; Rosemary Henderson of Council Bluffs, Iowa; Ginger Henderson; Christine Lease of Mount Pleasant, Iowa; her grandchildren: Andres M. Escudero of Libby; Travis J. Escudero of Boise, Idaho; Timothy D. Journot of Great Falls; Anthony Mirador (Theresa) of Havre; Christopher Mirador (Ariel) of Great Falls; Brandi N. Mirador-Ferriter (Dennis) of Helena; Tabitha L. Mirador of Great Falls; David Journot (Mikayla) of Lamar, Mo.; and Emma Meyer (Brennan) of El Dorado Springs, Mo.; and 12 great-grandchildren. She also is survived by her best friend, Barbara Wilburn (Bob) of Libby.
There will be a Celebration of Life to follow in the spring or summer of 2020.
---