Libby water main break leaves hundreds without water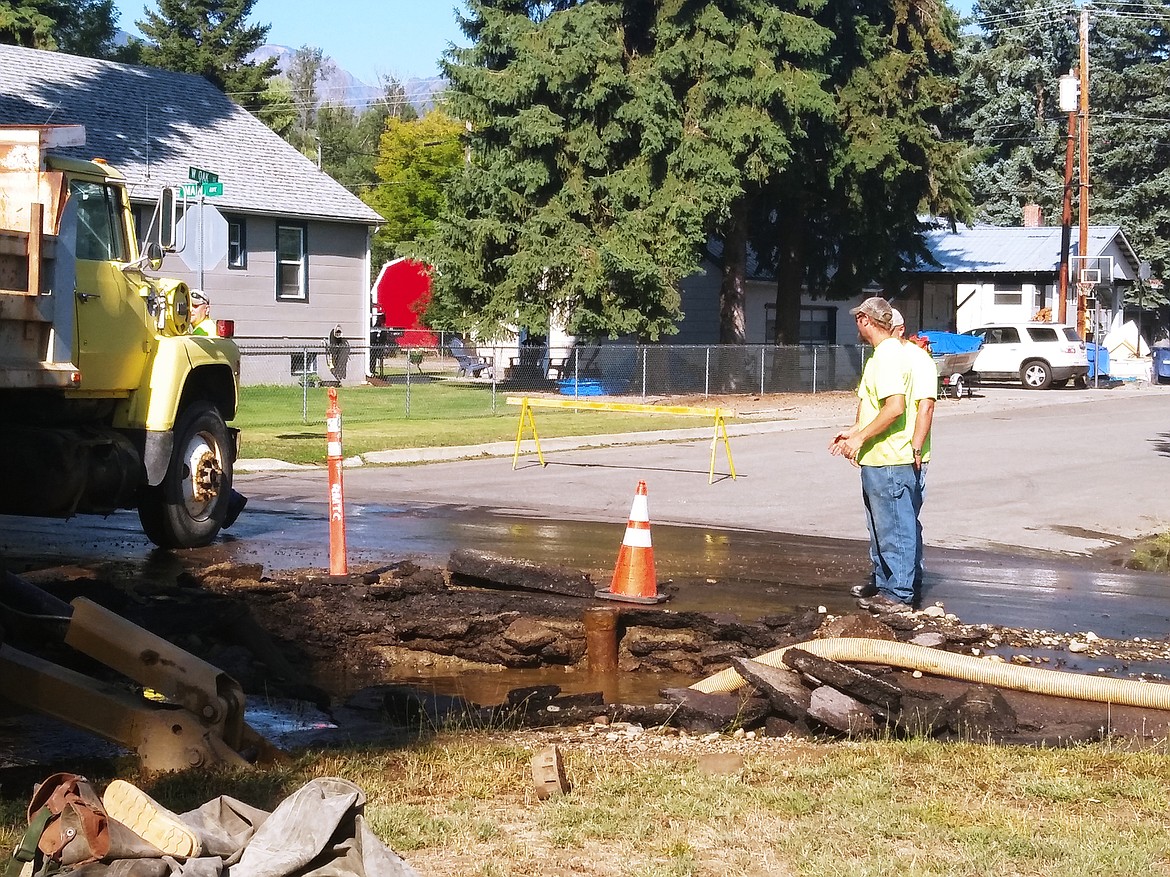 City of Libby workers plan a course of attack to fix a water main break at the corner of West Oak Street and Main Avenue Thursday morning. (Suzanne Resch/The Western News)
by
The Western News
|
August 1, 2019 12:28 PM
A water line break in Libby has left hundreds of people without water.
According to city officials, the break occurred late Wednesday night.
They are asking people to not water their lawns and to be very careful about usage.
City manager Jim Hammons said the hope is that a temporary fix would be in place so people could have water Thursday night. Once workers get the parts that are needed, the repairs should be done Friday.
"Once it's fixed, people should let their water run because it will be dirty from the sediment buildup," Hammons said. "Let the water run until it's clear."
Hammons said the main that broke was probably an old PPL 6-inch line that had been abandoned and capped instead of being replaced. But when it broke, it affected a 10-inch main.
---