Turkey Dash benefits food pantry and pregnancy center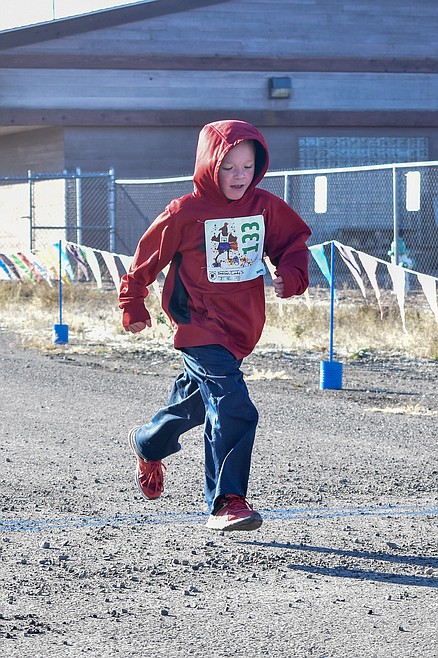 Cody Katzer Jr. takes his final stride across the finish line during the Turkey Dash 5k fun run/walk Saturday, Nov 17. (Ben Kibbey/The Western News)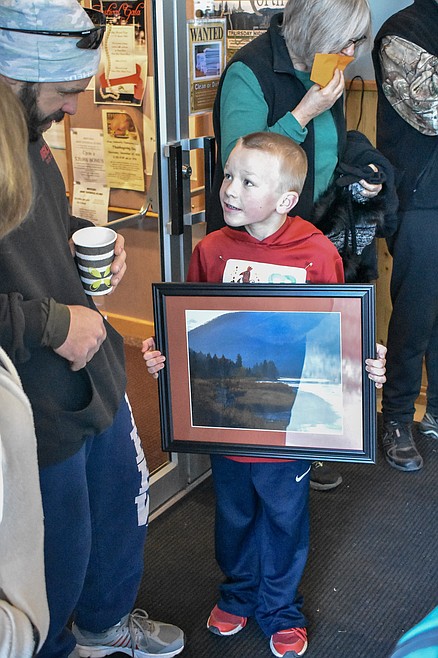 Cody Katzer Jr. talks to Cody Katzer while showing off the picture he won from the drawing following the Turkey Dash 5k fun run/walk on Saturday. (Ben Kibbey/The Western News)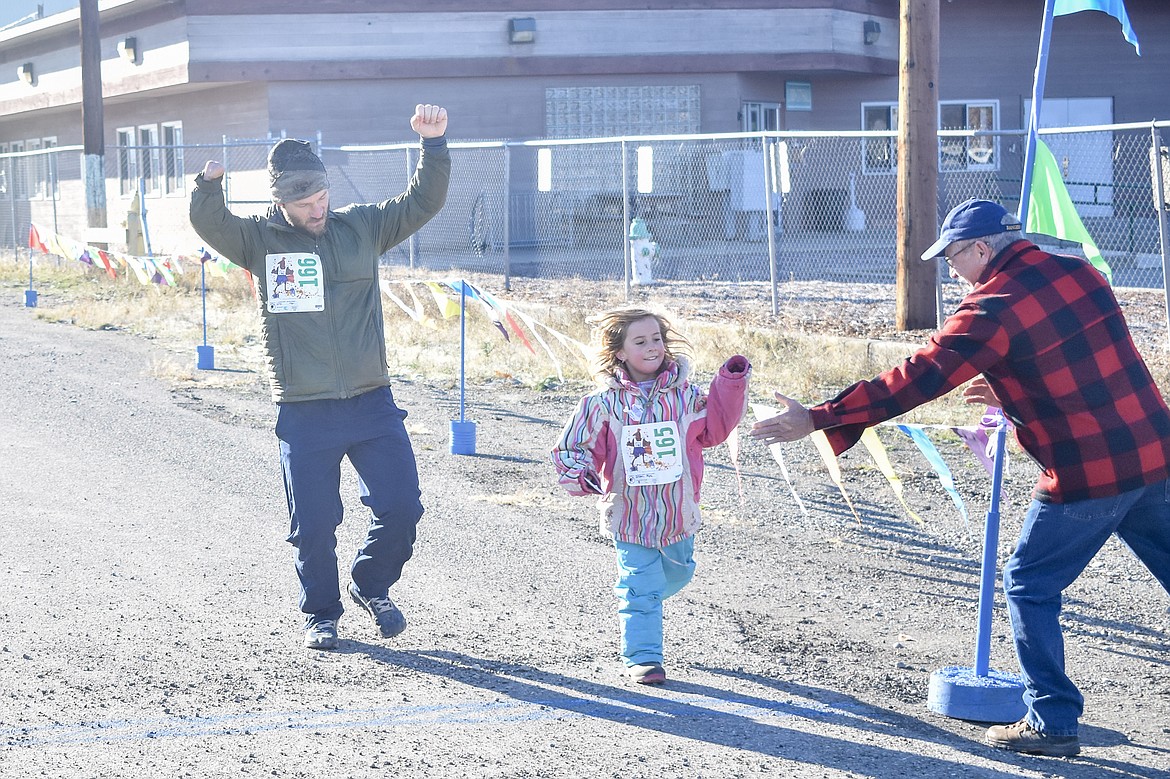 Mya Sloan goes for a high-five as she and Adam Sloan cross the finish line during the Turkey Dash 5k fun run. (Ben Kibbey/The Western News)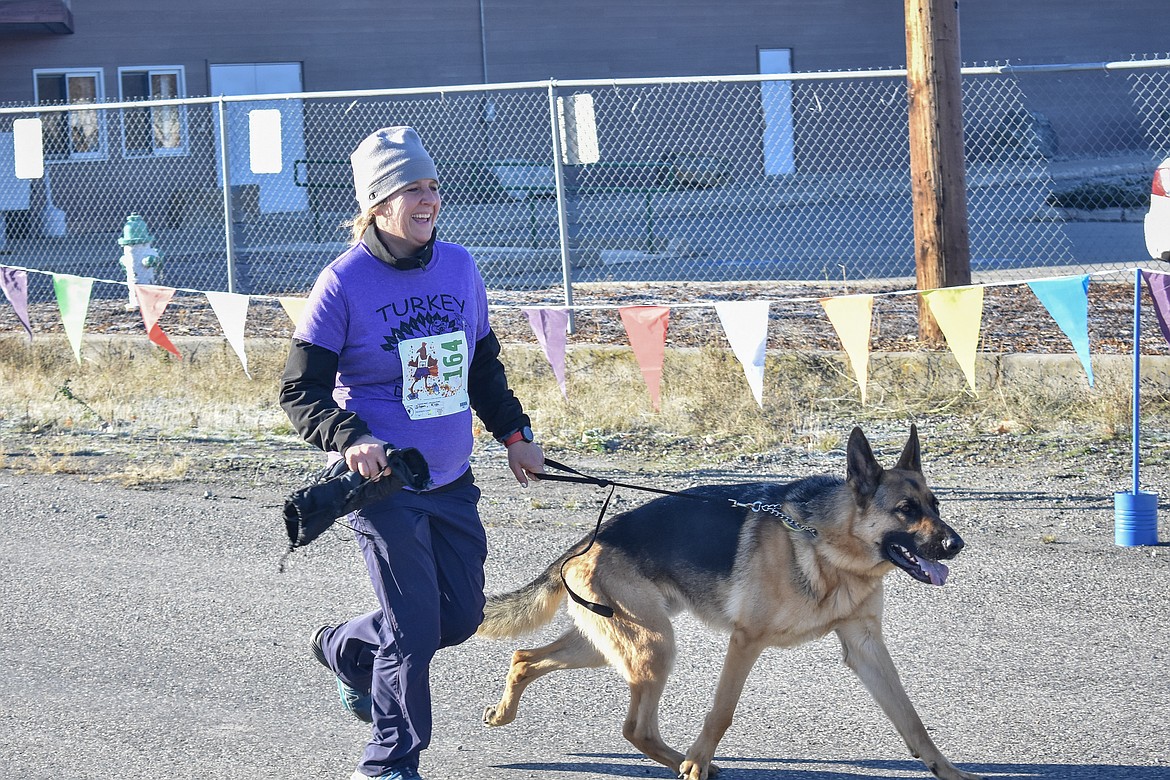 Kim Sloan reaches the finish line with her German shepherd leading the way during the Turkey Dash 5k fun run on Saturday, Nov 17. (Ben Kibbey/The Western News)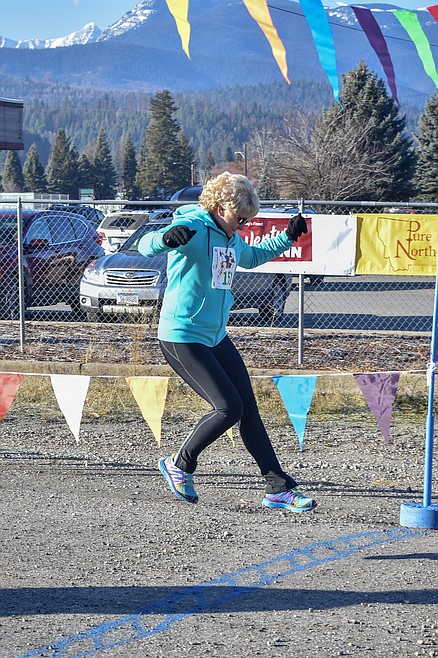 Debbie Mickelson adds a little spring to her step as she crosses the finish line during the Turkey Dash 5k fun run. (Ben Kibbey/The Western News)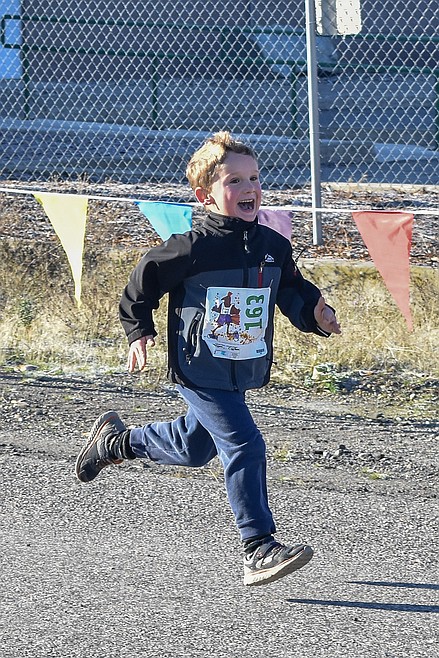 Corban Sloan sprinted out the final stretch with a smile on his face during the Turkey Dash 5k fun run/walk Saturday, Nov 17. (Ben Kibbey/The Western News)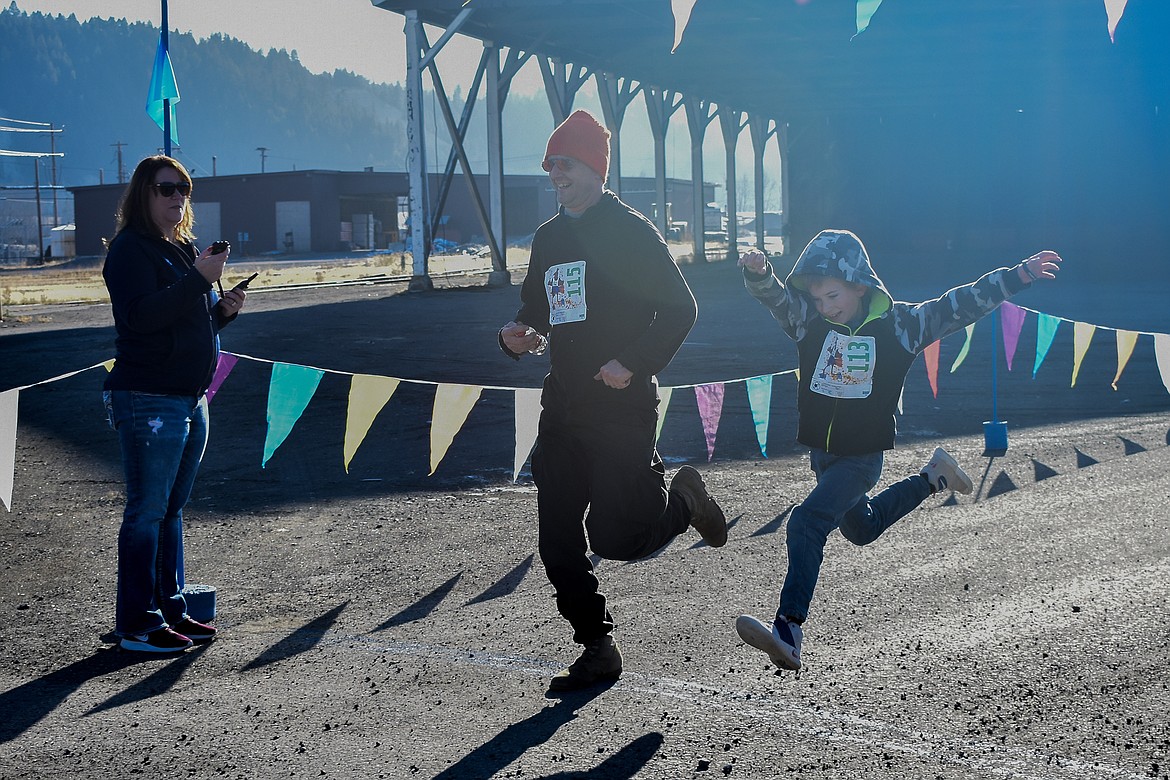 Ben France does a final leap to cross the finish line alongside Mike France during the Turkey Dash 5k fun run/walk. (Ben Kibbey/The Western News)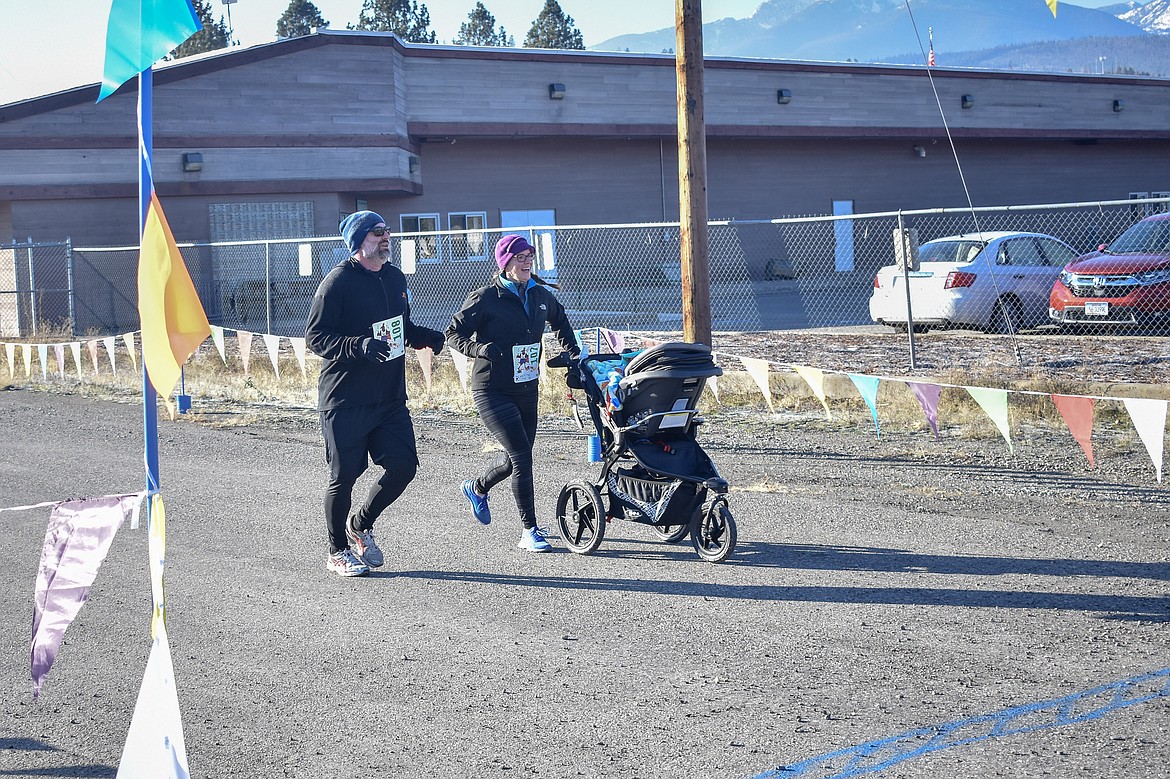 Teagan and Callie Blaz are all smiles finishing the Turkey Dash 5k fun run/walk Saturday, Nov 17. (Ben Kibbey/The Western News)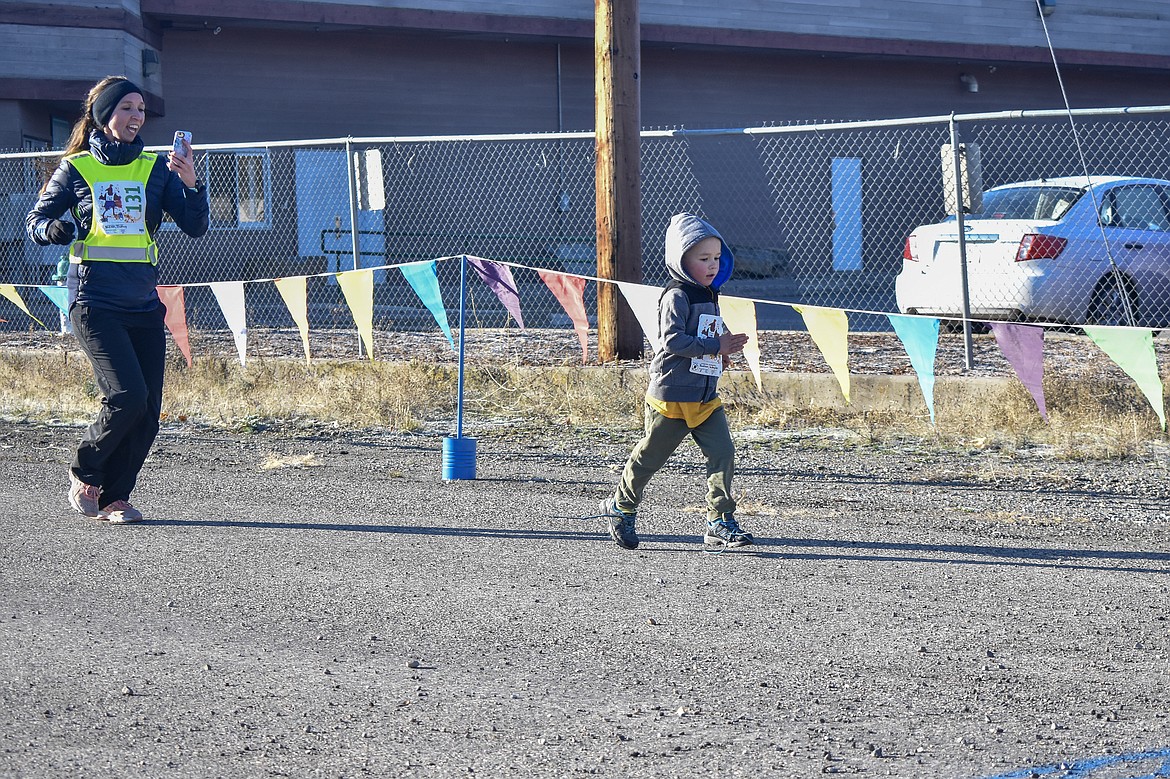 Brittany Katzer catches a shot of Waylon Katzer with her phone as they reach the finish line. (Ben Kibbey/The Western News)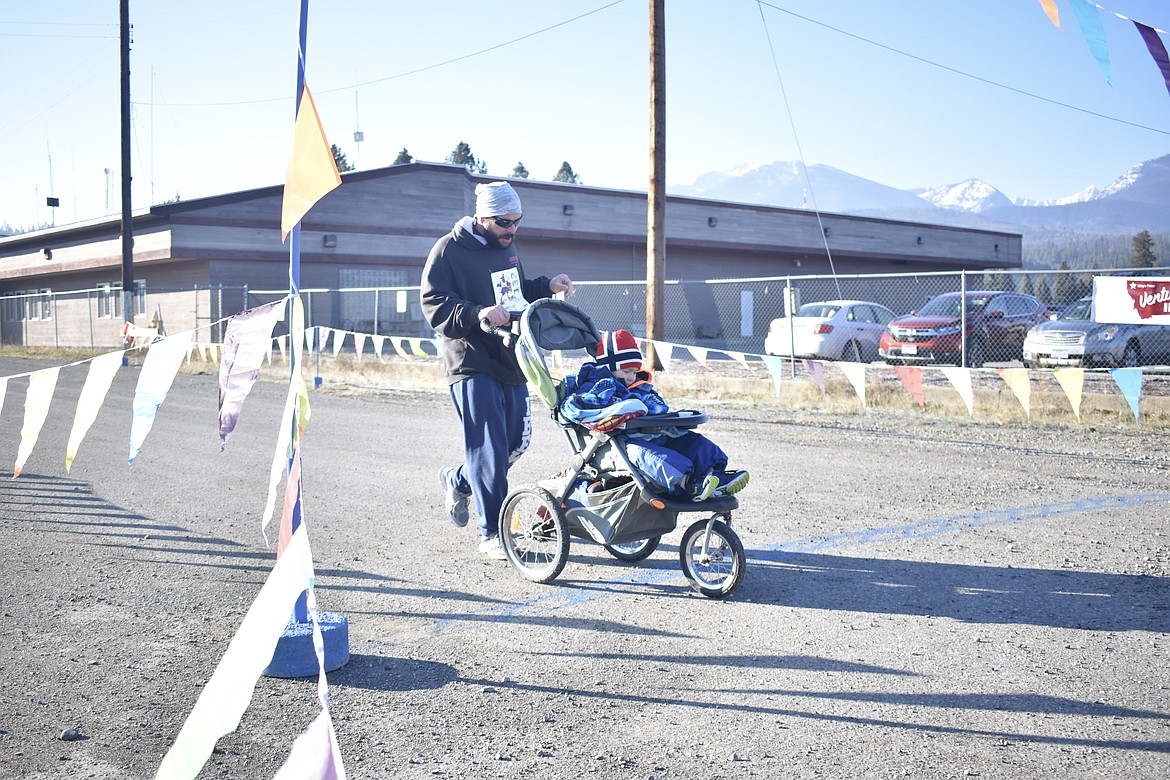 Cody Katzer brings up the rear, close behind his family with the stroller, during the Turkey Dash 5k on Saturday. (Ben Kibbey/The Western News)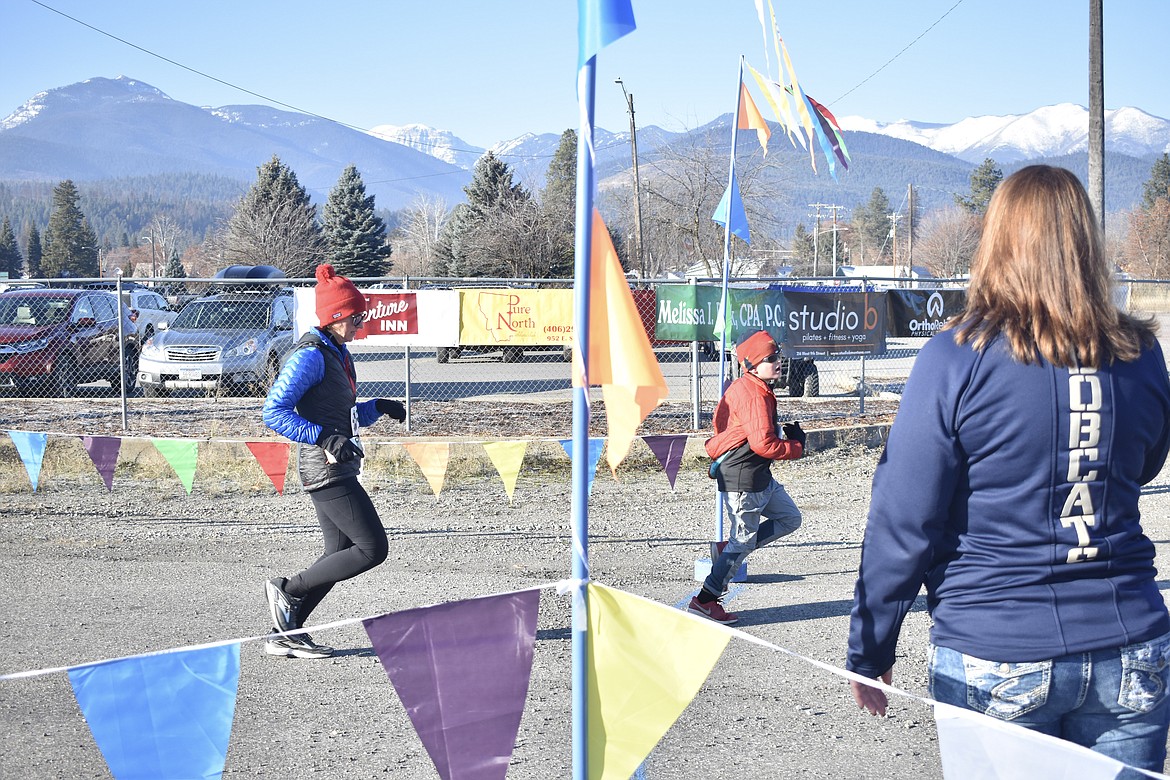 Jack and Deborah Lampton are the first across the finish line during the Turkey Dash 5k fun run/walk Saturday, Nov 17. (Ben Kibbey/The Western News)
Previous
Next
by
Benjamin Kibbey Western News
|
November 23, 2018 3:00 AM
Last Saturday, 34 runners and walkers of all ages participated in the Libby Turkey Dash 5k fun run/walk benefiting the Libby Food Pantry and Libby Pregnancy Care Center, and sponsored by various local businesses and organization.
Jack Lampton, the first across the finish line, has been participating in the run since he was around three years old, said Debroah Lampton. Back then, she pushed him in a stroller.
"Apparently he's become a runner now, so he wanted to run the whole thing," she said at the finish line.
Jack admitted he enjoys running, and said his favorite part is the middle.
"You know that you've already run a long ways and you're already tired," he said. Yet, he enjoys the feeling of knowing he still has further to go.
Turkey Dash Times
Judy Anderson 54:32
Ron Anderson 50:02
Callie Blaz 34:17
Teagan Blaz 34:17
Tiara Foulke DNF
Ben France 39:59
Elizabeth France 44:55
Mike France 39:59
Hannah Huck 36:04
Shya Huck 35:59
Leslie Jaqueth 48:35
Nicole Kapan 54:30
Brittany Katzer 34:50
Cody Katzer 34:15
Cody Katzer Jr 34:11
Waylon Katzer 34:49
Sunny Kuehnel 52:48
Deborah Lampton 32:30
Jack Lampton 32:28
Devi McCully 48:36
Debbie Mickelson 46:18
Jenna Munroe 49:17
Kori Peterson 49:15
Deena Shotzberger 46:20
Corban Sloan 44:14
Kim Sloan 44:19
Mya Sloan 1:02:03
Adam Sloan 1:02:04
Duane Williams 1:11:52
Peggy Williams 1:11:52
Jo Wilson 1:11:52
---