Eleanor G. Birnie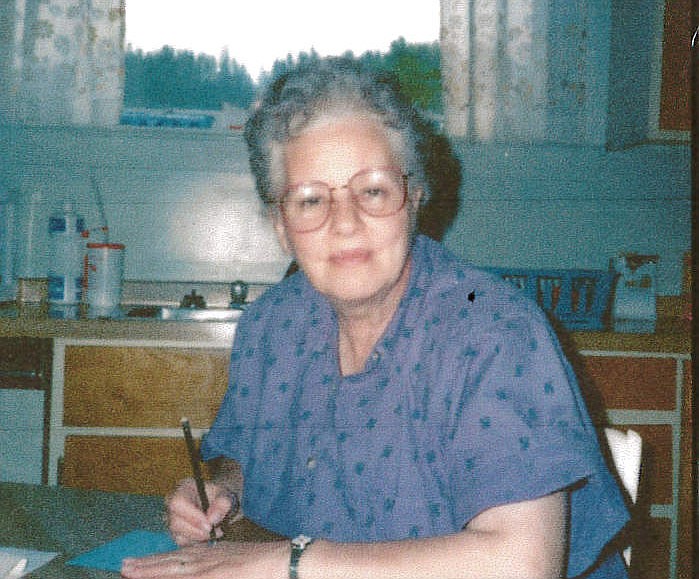 |
November 16, 2018 3:00 AM
Eleanor G. Birnie, 87, Of Libby passed away peacefully on Oct. 30, 2018, at the Libby Care Center.
Eleanor was born on June 15, 1931, in New York City. She was one of 10 children. At the age of five she and her siblings were placed in a Catholic orphanage due to her mother's passing and the inability of their father to take care of a large young family.
Eleanor met her first husband Don when she was barely 18; her brother Kenny brought Don back to New York on leave from the U.S. Army. They were married two weeks after being introduced and Don took her back to Missoula. It was here Eleanor learned to fish and hunt with Don. In 1951 a son Calvin was born and in 1952 a daughter Gayle completed their family.
Don passed away in 1966 due to an auto accident. In 1968 Eleanor married William Birnie and they moved to Libby in 1969, as Bill was a union carpenter and worked on Libby dam. After the dam was completed Bill and Eleanor moved around the northwest. Upon his retirement they called Athol, Idaho home.
In 2002 Bill passed and Eleanor stayed in Idaho until she could no longer be on her own. She moved back to Libby in 2012 and had her own place until Alzheimer's mandated she have 24-hour care.
Eleanor was preceded in death by her two husbands and son Calvin. She is survived by her daughter Gayle and son-in-law Michael of Libby; her grandsons Justin, Brock, Garrett and Zachery; her granddaughters Kelly, Richele and Heather; her great-granddaughter Taylor; and her great-grandsons Carson, Kolby, Geir, Parker, Brayden and Emerson.
At this time there will be no service.
---