Arnold 'Arnie' Ray McGill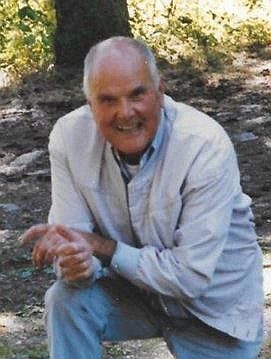 |
November 16, 2018 3:00 AM
Arnold "Arnie" Ray McGill, 88, went to be with his Lord on Nov. 13, 2018. He passed away peacefully at his son and daughter-in-law's home, Marc and Peggy McGill.
He was a beloved husband and father and will be greatly missed "like crazy" by his family and friends.
He was born Aug. 6, 1930 in Libby to Howard and Elsie Barr McGill (Carter). He married Ida Jane "Janey" Guinn on Feb. 19, 1949 and had one son, Marc McGill. Janey, his wife of 33 years, passed away in 1981.
He married Virginia Dahms Jan. 8, 1982. He and Virginia enjoyed summers at their home at Glacier Bible Camp in Hungry Horse and winters at their home in Yuma, Arizona, with all of their many friends. Virginia passed away on Aug. 9, 2009.
Arnold worked for many years at Rosauers Foods in Libby, retiring in 1991.
He was preceded in death by his mother Elsie, father Howard McGill and stepfather Marvin Carter. Howard McGill passed away when Arnold was only one year old. Marv was the only father he ever knew and they loved each other very much. He was also preceded in death by two brothers, Darrel and Clayton McGill, and a sister, Maxine Dediteus.
He is survived by his son Marc and his wife Peggy, of Libby; a brother, Boake Carter (Pat) of Hemet, California; his stepson, Gary Dahms (Vicki) of Soda Springs, Idaho; stepdaughter Robyn Dahms of Spokane, Washington; and many nieces, nephews and cousins.
Funeral services will be at 10 a.m. Saturday, Nov. 17, 2018 at the Libby Assembly of God Church with Pastor Kevin Lindgren officiating. Burial will be at the City of Libby Cemetery. In lieu of flowers, memorials can be made to Kootenai Valley Christian School, 1024 Montana Ave. Libby, MT 59923. Arrangements are by Schnackenberg Funeral Home in Libby.
Online condolences and memories may be shared at www.schnackenbergfh.com.
---