Andrew Ray Buckley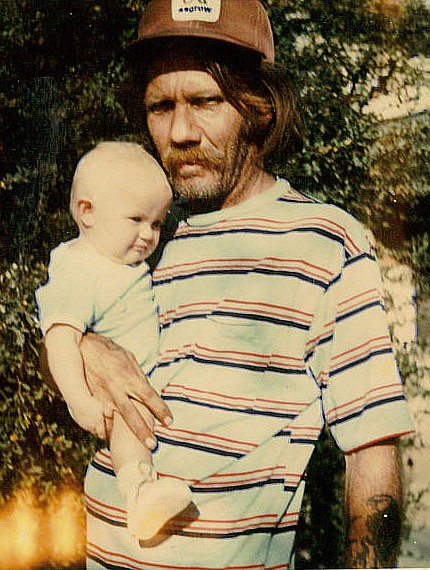 Andrew Ray Buckley, 81, passed away peacefully in his sleep on Friday, Feb. 23, 2018, in Libby. Andrew was born in Phoenix, Arizona on Aug. 4, 1936, the son of Nora Bell Rucker and Andrew Roy Ekiss. The marriage of his parents would end in divorce. His mother remarried and he was raised by his mother and stepfather, Wilbur Edward Buckley. Andrew had a brief marriage at the age of 16, that produced a son, David Isaac Ekiss, the parents of his first wife ended the marriage.
Not long after that Andrew changed his last name to that of his stepfather. He married the love of his life, Linda, on May 16, 1975. Linda had a young daughter, Evelyn, 2, from a previous marriage. He loved and raised her just as if she was his own daughter. Andrew and Linda had one child together, Kathy, born on Jan. 19, 1977 in Phoenix, Arizona. Andrew's mother died about a year later and not long after that the young family of four took to the road, living in almost every corner of the U.S., however brief. When I look back now it wasn't just a childhood, it was an adventure. Finally we settled down in Libby where we literally ran out of gas.
Andrew worked a variety of jobs, including auto mechanic and truck driver. His loves in life were camping, fishing, hunting, road trips and spending time with family and friends. He never had a lot, but he could make miracles with what he had. Andrew and his wife Linda were both long time members of the LDS Church. For those of us in his family and his closest friends, he was our rock, always strong when times were tough, a rock to cling to when the waters of life got rough. And like a rock for the last 15 years of his life, he fought a hard fight against COPD, heart failure, multiple seizures and several stays in the hospital.
Andrew was a son, husband, stepfather, grandfather and Army veteran. He was strong, proud, honest and loyal. He could be ornery, hard headed, stubborn, mean and even a bit crazy. He was loved and he will be missed.
Cremation has taken place; a memorial will be held at a later date. All contributions and notes of sympathy should be addressed to his wife Linda Buckley.
He is survived by his wife Linda Buckley; daughter Kathy Swearingen; son-in-law Van Swearingen; daughter Evie Barnes; son-in-law Jim Barnes and grandson Adam Barnes, all of Libby.
Thank you for everything dad, I will try to miss you with a smile. Until I see you on the other side ...
---