James T. England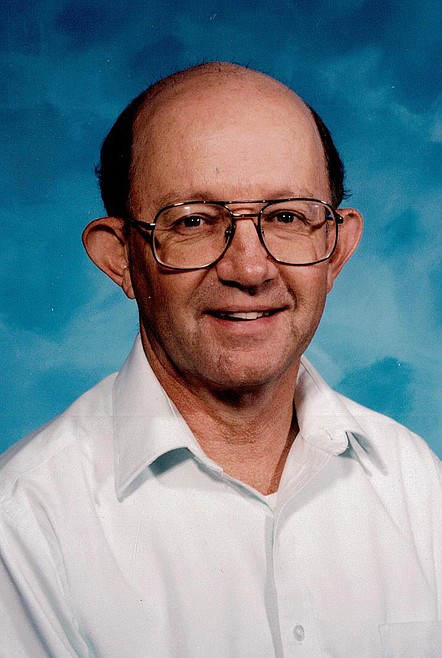 James T. England, Jr., 84, was called to his heavenly home on Feb. 28 after complications following heart surgery. Jim was born Aug. 10, 1933, in Snowflake, West Virginia, to James and Helen England. He received his B.A. from Cincinnati Bible Seminary in 1955, his teaching degree from Northeastern State University in Oklahoma, and a master's degree in counseling from the University of Montana in 1986.
While in college, he met Mary Cooper from Wheatland, Wyoming, and they were married in 1956. Jim and Mary served in the preaching ministry in Yosemite, Kentucky and Eufaula, Oklahoma, before moving to New Mexico where he took his first teaching position. The family moved to Libby in 1967, where Jim taught English and social studies at Libby Junior High School and later served as Libby Middle School counselor. He retired in 1996 and enjoyed many years of hunting, hiking, golfing and traveling.
Jim was a long-time member of Libby Christian Church, where he taught Sunday school and served as an elder for over 30 years. He was a former member of the local school board and was a familiar voice to Libby Logger basketball fans as part of the KLCB broadcast team.
Mr. England is survived by his wife, Mary; his children Jonathan and wife, Laura, Jeanette Morden and husband, Kurt, and Sandra; his brother William and his sister Helen Anne Imbrock; grandchildren Kaitlyn (Zeke) Johnston, Philip England, Hannah England, Isaac (Jamie) Morden and Glenn Morden; and numerous nieces and nephews.
He is preceded in death by his sister Betty Ruth; his parents; and an infant son, Philip.
A memorial service for Jim will be held at 11 a.m. Saturday, March 10, 2018 at the Libby Christian Church. Arrangements are under the care of Schnackenberg & Nelson Funeral Home of Libby.
Online condolences and memories may be shared at www.schnackenbergfh.com.
---