CHC's newest family doctor leads new prenatal group class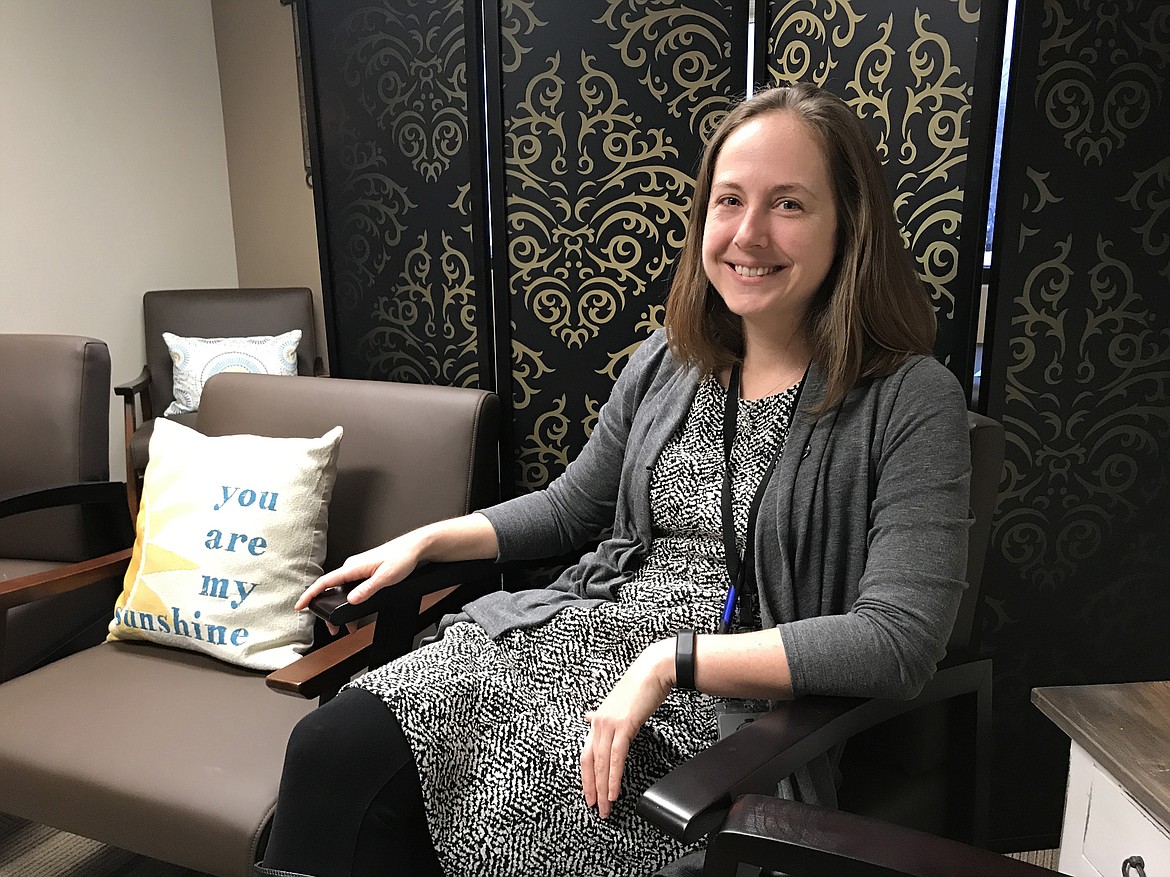 Dr. Kelli Jarrett, the newest family pracitioner at Northwest Community Health Center in Libby, sits in the meeting room of the new prenatal care group she leads on Feb. 14, 2018. (John Blodgett/The Western News)
by
John Blodgett Western News
|
February 27, 2018 3:00 AM
Northwest Community Health Center in Libby has introduced a new model of prenatal care, headed up by the center's newest family practitioner.
Six moms-to-be started meeting as a group on Feb. 15 in a departure from tradition.
"Normally, prenatal care is one on one," said Dr. Kelli Jarrett, who started practicing family medicine at the CHC in early January. "In a group setting, women can learn from one another and have more time with a practitioner."
Women who prefer to meet with their physicians individually will still have that option, Jarrett said, adding that the first group seems excited for the opportunity.
Jarrett was looking forward to it as well.
"I really like that it gives us two hours to have a conversation rather than singular visits of 15 minutes," she said.
She described the format, which she said has been around for at least a decade, as encouraging open discussion rather than lecturing.
The group will meet monthly until the beginning of the third trimester, when it will begin meeting every two weeks. At 36 weeks, one-on-one meetings will be added into the mix. They will follow a workbook-based curriculum throughout.
Jarrett said the six women are of various ages and comprise those pregnant for the first time and others who have given birth previously. All were encouraged to invite people to join them at meetings to offer support, so Jarrett said she anticipates the room that's been set aside for the group meetings will routinely be full.
Spokesperson Kara Matthews said the CHC is treating the prenatal group as a "VIP experience," where meetings will start on time, drinks and snacks will be served, and baby-related items will be given away.
Matthews said the next prenatal group will be formed about two months after the first, and subsequent groups formed monthly after that.
Prior to joining the CHC, Jarrett held a Rural Family Medicine with OB Fellowship at Tacoma Family Medicine in Tacoma, Washington. Before that she did her internship and residency at Ventura County Medical Center in Ventura, California.
Jarrett earned her medical degree at Boston University, where she also earned a Master of Public Health degree.
"I went into medicine because of strong passion to provide to communities that need it," Jarrett said. "When I came out here I loved the community. It felt like a really good fit."
---