James 'Shamus' Sedler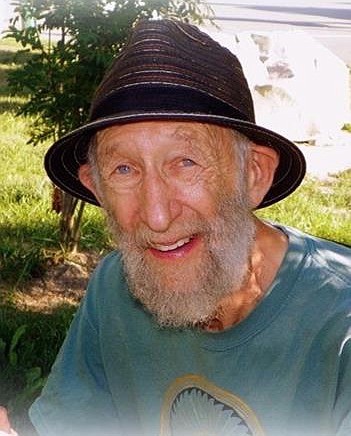 |
February 20, 2018 3:00 AM
James "Shamus" Sedler passed through this life on Feb. 2, 2018. He spent his final days comfortably at home, surrounded by loving family and friends, after a sudden and devastating brain bleed. Born Feb. 11, 1931, in Pittsburgh, he was just a few days short of completing his 87th journey around the sun.
After graduation from high school in 1948, James attended summer school at Harvard in the writing program, then enlisted in the U.S. Coast Guard during the Korean War, patrolling the North Atlantic. After Korea, James traveled to the west coast, landing in San Francisco's North Beach environs during the beat generation years.
After a stint exploring the world in the Merchant Marine he moved to Big Sur, California, where he did a lot of hiking, worked at Nepenthe restaurant, and met Elizabeth "Liz" Elmendorf. Liz and James were married in 1965 in Big Sur, then moved to the San Juan Islands, where they bought land and built a small cabin where sons Jesse David and Moses Solomon were born.
In 1967 they bought the property in the Yaak that James would call home for the remainder of his life. James and Liz separated in 1970, but would remain friends throughout their lives. James met Laura Zimbelman in 1972, and in May of 1975 they began the amazing life together that would continue until his death. They blended his two sons with her son Zachariah, and in 1979 welcomed son Edward Jay into the family, completing the mix.
Always a man of hands on work and the outdoors, James worked for the U.S. Forest Service, starting at Sylvanite Ranger Station in 1973 and remaining in fire prevention until he retired at age 62. He is fondly remembered there as the old man of the fire crews, and for mentoring many young college students through his love of books, philosophy and tales of traveling through the era of Jack Kerouac and Gary Snyder.
As he aged, he continued to pursue his love of music and gardening, devoted himself to reading and studying Buddhism, and completed a small volume of his poems. He was a life-long learner, and cultivated friendships with the same passion that he brought to his prolific tomatoes and squash.
James was preceded in death by his parents, Edward Jerome and Anne Kelskey Sedler; his beloved only sibling, Adele Sedler Fargotstein; by Liz Sedler; and by several very precious friends.
He is survived by his wife Laura Sedler and sons Jesse, Moses, Zach and Edward. He is also survived by his three well-loved daughters-in-law — Astrid, Roni and Heidi — who brought him much joy in later years. He will be deeply missed by grandsons Shamus Cedarhawk, Winter Rain, Andrew James, Forrest Edward, Milan Leo and Elijah Graham. He is also survived in Pittsburgh by Nephew Fred Fargotstein (Cousin Freddie) and by his own best cousin, Karl Krieger.
A celebration of his life will be held on Saturday, March 17, at the Double J in Troy.
Memorials may be made to the Troy Food Pantry, Troy Volunteer Ambulance, Lincoln County Koats for Kids or to the worthy cause of your choice.
---