A. Basil Canavan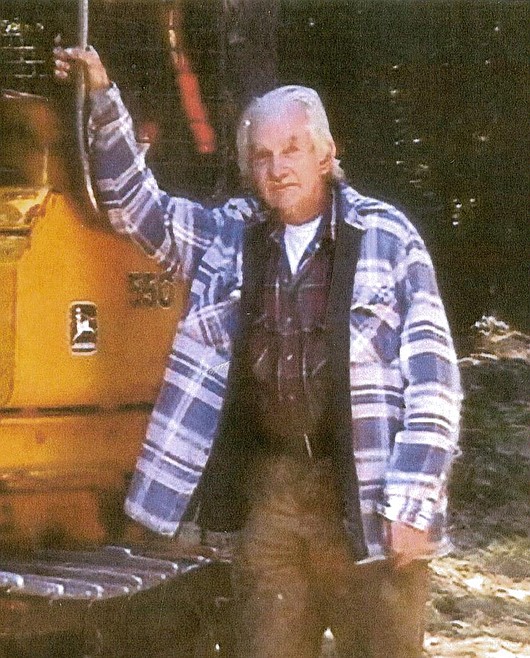 |
December 18, 2018 3:00 AM
Basil Canavan, 87, died Nov. 26, 2018 at Home Sweet Home in Eureka.
He was born July 17, 1931 to Mortimer and Margaret Canavan. He was their only child and the first son born in America. He was raised in the Yaak and continued to live on the property his parents homesteaded throughout his life.
After serving in the U.S. Army in Korea, he worked for the Forest Service and then began a gypo logging company, which he operated until his retirement.
Basil married Winifred Whitmarsh on Oct. 11, 1956. They had four children, RaeAnne, Caroline, Allen and Corrine. He enjoyed hunting, especially with his son-in-laws and grandsons. He was an avid trapper, and snowshoed his trap line. He loved to read.
Throughout his logging career, Basil often put his equipment on forest fires and was very interested in fighting fires. He was instrumental in starting the Yaak Fire Department and was a long time fire chief there.
Basil was the last person in the Yaak who owned the original family homestead. It will remain in the family.
Basil was preceded in death by his parents, wife, son, son-in-law and two half-sisters.
He is survived by daughters, RaeAnne, Caroline and Corrine; grandchildren Jeff, Greg, Austin, Blake, Darby, Jamie and Owen; great-grandchildren Mercedies, Tyler, Sophie, Aaron, Felicity, Devlyn and Cormac; his niece Carrie and her family; sons-in-law Frank Fifield, Dan Taasevigen and Bill Otto; a cousin Pat Canavan, Ireland; and numerous relatives in Ireland; and his beloved dogs and companions of 12 years, Patches and Sissy.
A memorial service will be held at Boyd Cemetery, Yaak, on Sunday, Dec. 30. Those who wish to join may meet at the Yaak Fire Hall, where the procession will leave at 1 p.m. Following the service, there will be a luncheon at the Yaak Fire Hall. Arrangements are by Schnackenberg Funeral Home in Libby. Online condolences and memories may be shared at www.schnackenbergfh.com.
---