Betty Redmer Olson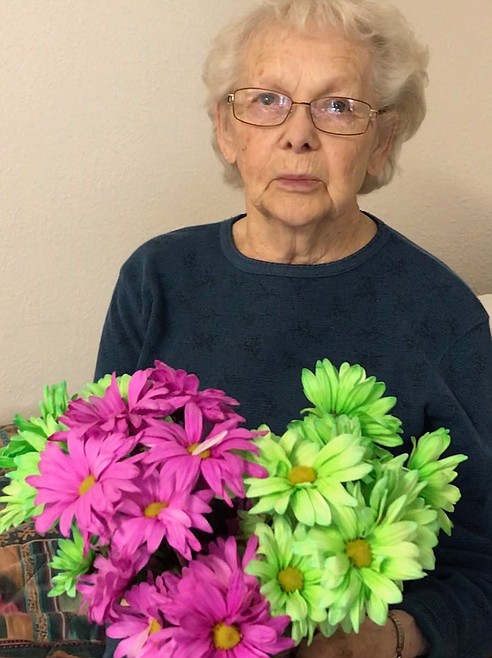 |
December 14, 2018 3:00 AM
Betty J. Olson, age 91, died peacefully on Dec. 1, 2018, with her husband by her side.
Betty was born on Sept. 16, 1927, in Bowbells, N.D., to Herman and Helen Redmer, and was one of nine children. She grew up on the family farm and graduated from Bowbells High School in 1945. She then attended Minot State Teacher's College and taught at a small country school for the 1945-46 school year.
She married Robert (Bob) W. Olson on Nov. 23, 1946. They were blessed with two sons, James and Ronald. She is survived by her husband of 72 years, Bob; Jim's widow, Terrie Wilson, Billings; grandchildren Jeff Olson, Billings, Alan Olson, Auburn, Wash., Tracy Olson (Regina), Missoula, Brenda (Tod) Scher Billings; as well as Ron's widow, Peggy Olson, Kalispell; and Ron's son Brandan Carlson and family of Alaska. She is also survived by five great grandchildren, two great-great grandchildren, and numerous nieces and nephews. She is preceded in death by her two sons, her parents and all her siblings.
While living in Williston, N.D., Bob and Betty decided to move to Seattle, Wash. On the way, they stopped to visit friends in Kalispell, where Bob was offered a job, so they stayed there until 1961, when they moved to Libby and Bob opened Olson's Heating and Air Conditioning.
In 1969, they purchased Polebridge, Mont., which consisted of cabins, a convenience store and gas pump. In 1976, they sold Polebridge, bought an RV and began traveling first to Texas, then to Arizona for the winter while summering in their cabin on Hay Creek near Polebridge. Their last RV trip was in their 1980s, when they traveled to Alaska to visit their grandson, Brandan, and their great grandchildren there. They then moved to Kalispell and lived there until moving to the Montana Veteran's Home in Columbia Falls, where Betty passed away.
Betty was very active and loved doing crafts. She sewed, did leather work and needlepoint pictures. For many years Betty and Bob traveled to square dance. Betty will be missed by all who knew and loved her.
Instead of flowers, the family prefers donations to the Inland Northwest Honor Flight, 608 2nd Ave, Suite 309, Spokane, WA 99201-4430. This is the Honor Flight Group that made it possible for Bob to visit the War Memorials in Washington, D.C. in Sept. 2018.
A memorial service for Betty will be held in May 2019 at Johnson Funeral Home, Columbia Falls, Mont.
---