Eureka man gets 5 years for sexual assault of teen stepdaughter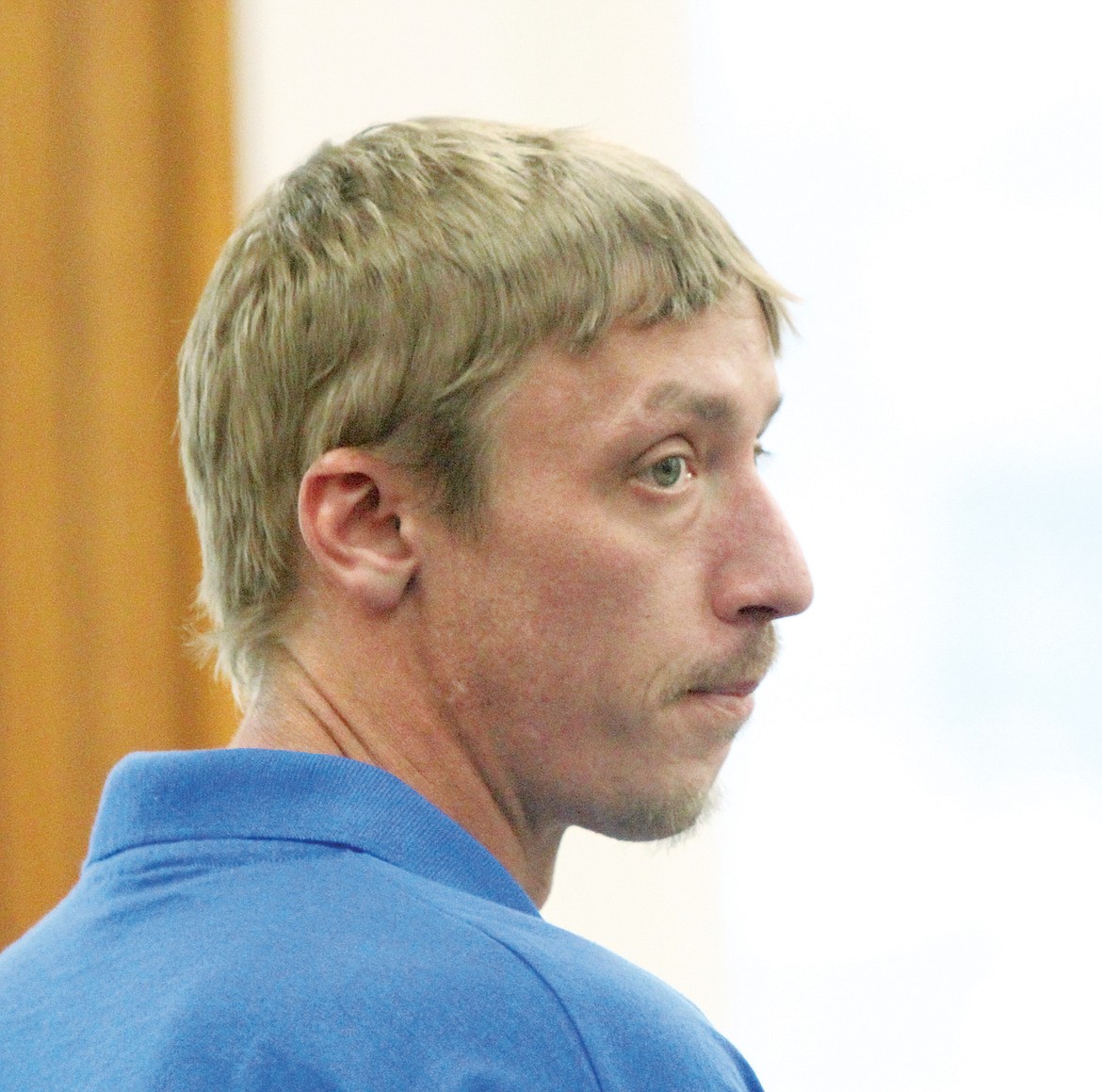 Hadley Gene Resh (Paul Sievers/The Western News)
by
Suzanne Resch
|
May 19, 2017 4:00 AM
Hadley Gene Resh, a Eureka man accused of sexually assaulting his teenage stepdaughter, was sentenced May 8 to 10 years in prison with five years suspended.
Resh was initially charged Sept. 30, 2014, with one felony count of sexual intercourse without consent, or in the alternative, one count of felony sexual assault. The charges stemmed from an incident that occurred between March 28, 2014, and March 30, 2014, in which Resh, then 33, allegedly sexually assaulted his then-15-year-old stepdaughter.
Resh entered a plea of no contest in April 2016 to a single felony charge of sexual assault, with a second count of the same charge to be dismissed. By pleading no contest, Resh acknowledged not that he committed the crime, but only that the state had enough evidence to prove him guilty beyond a reasonable doubt in a court of law.
As part of a plea agreement between Resh and the prosecutor, Lincoln County Attorney Bernard Cassidy, the state recommended a six-year deferred imposition of sentence. The punishment prescribed by law for the crime was a fine of up to $50,000 and a prison sentence of not less than two years and not more than 100 years.
Shortly thereafter, citing statutory issues with the plea agreement, Resh's attorney, Charles Sprinkle, moved to change his client's plea from no contest to not guilty and requested a jury trial. Judge James Wheelis granted the motion and scheduled a pre-trial conference for July 2016, with the trial to be held in September.
When July came, a motion was made to continue the trial and to order the deposition of a witness; in August a waiver of speedy trial was issued. The following spring Resh went to trial and on April 4, 2017 he was found guilty by a jury of his peers.
During the May 8 sentencing hearing, the defense called Naomi Kubica of Eureka to the stand. Kubica has known Resh since age 14, is now his girlfriend and has three children ages 15, 11 and 9. She testified that there had never been any problems with his children or her children interacting with Resh.
In addition, she testified she began supervising visitation for Resh and his children in 2015 when Resh was working with Child Protective Services to be reunited with his children. She testified that there have been no complaints since the charges were filed in 2016, and that she believed Resh to be honest and trustworthy.
Jeffrey Zwang, deputy attorney for Lincoln County, reminded the court that Resh was found guilty by a jury of his peers. Probation and Parole Officer Steve Watson testified that Resh should not be around children.
In sentencing Resh, Judge Matt Cuffe ruled he would be required to complete Phase I of the sex offender treatment while incarcerated at the Montana Department of Corrections and prior to being paroled. Resh would be required to complete Phase II of the sex offender treatment after he is released and is on supervised parole. He would also be required to register as a sex offender the rest of his life.
In addition, Cuffe ruled that all pre-sentence investigation recommendations — that Resh should be deemed a tier 1 offender and was likely not to re-offend — would stand.
Cuffe told Resh that the sentence and conditions were because of the nature and circumstances of the crime, a sex offender report with recommendations and his not taking responsibility for his actions.
---