Libby High School excels at state music competition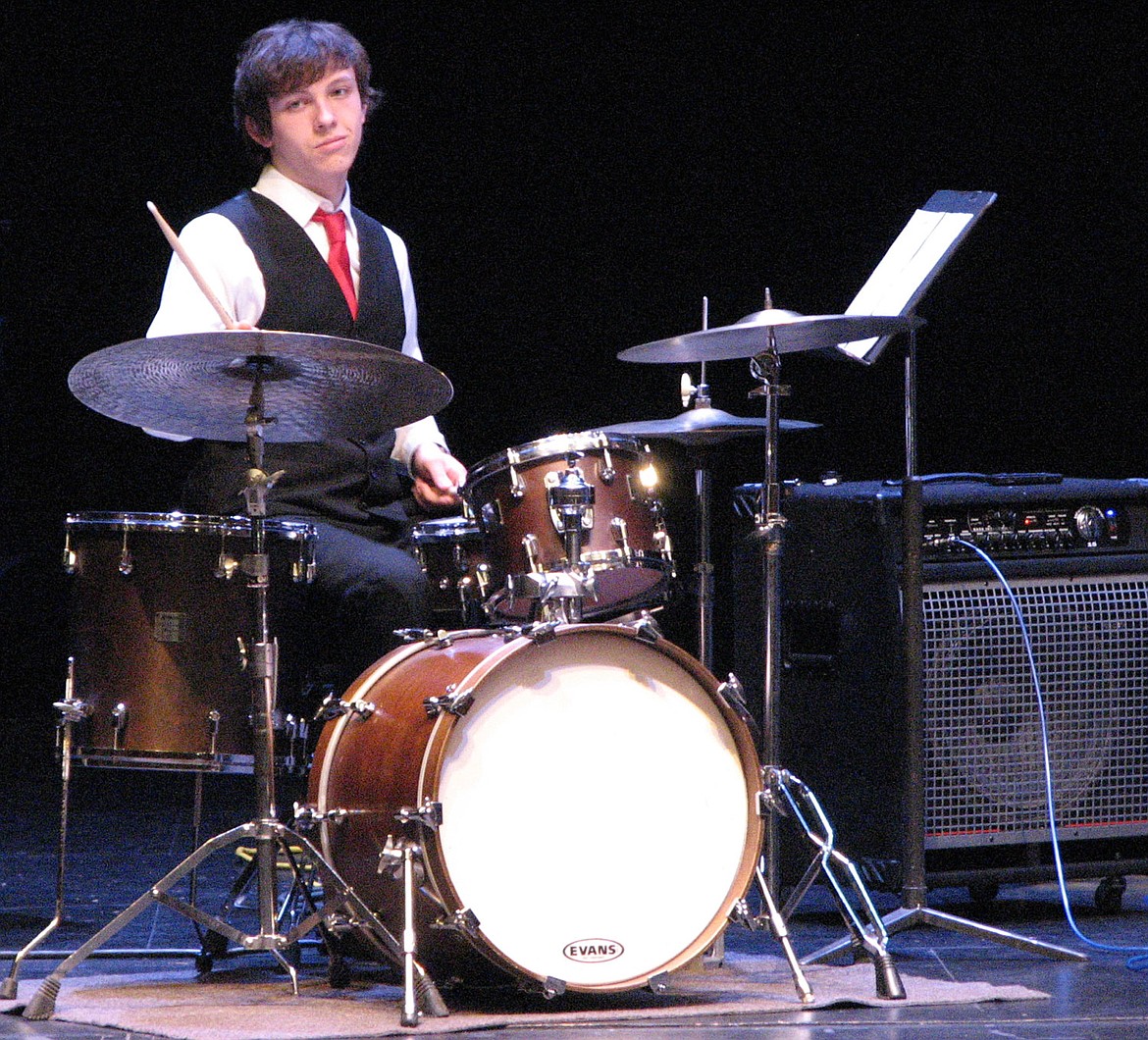 Ben Gibson plays drums during "Back in Five" jazz combo's performance at state competition May 5-6 in Missoula. (Courtesy Photo)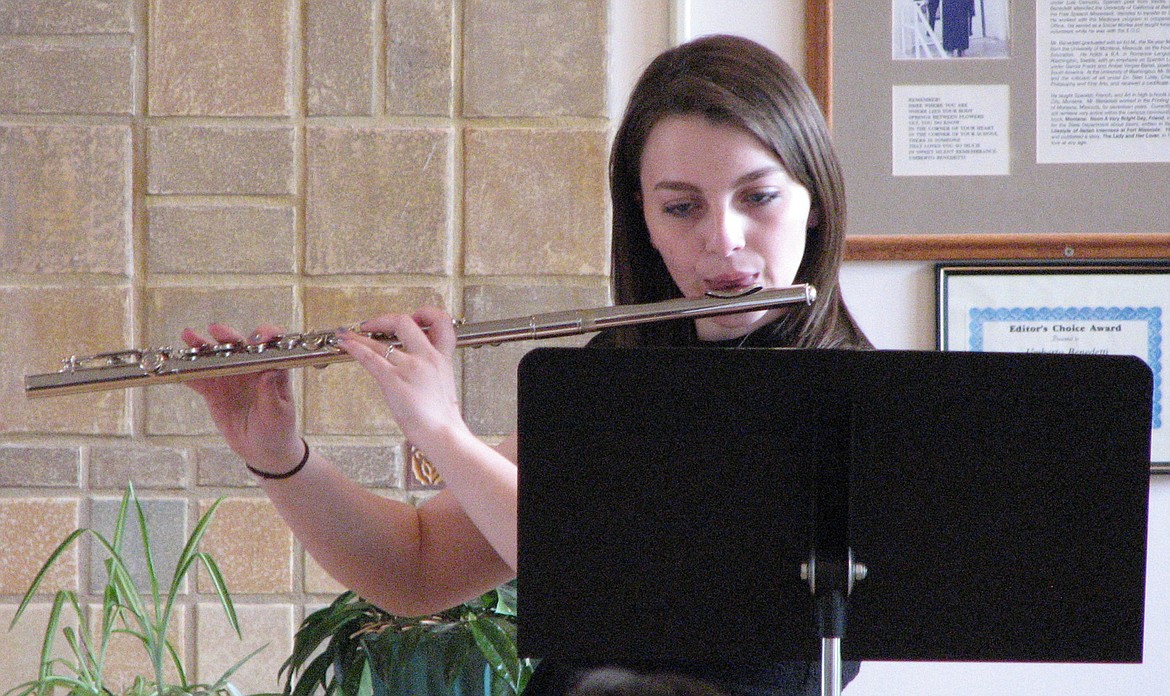 Lauren Burrell of Libby solos at state competition May 5-6 in Missoula. (Courtesy Photo)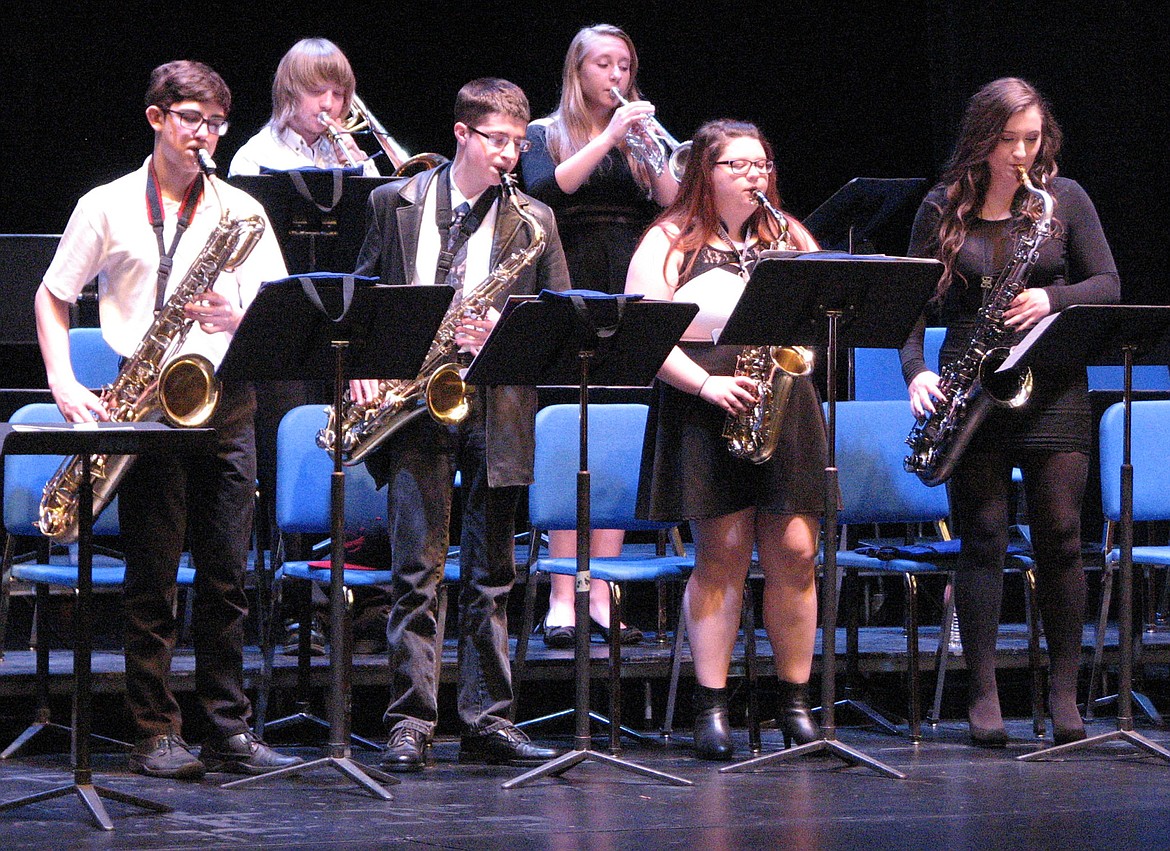 Libby's High School Jazz Band performs at the state competition May 5-6 in Missoula. Band members are Trey Thompson, Chris Williams, Kristel Donahue and Sabra Hancock, front row, and Colton Tubb and Cerria Swagger, back row. (Courtesy Photo)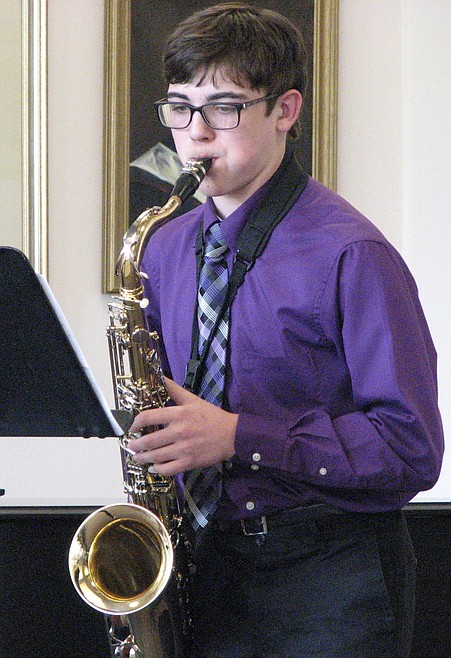 Trey Thompson, tenor sax, performs during state competition May 5-6 in Missoula. (Courtesy Photo)
Previous
Next
by
Elka Wood Western News
|
May 12, 2017 11:09 AM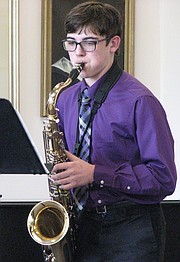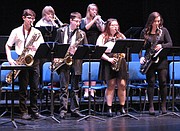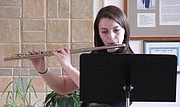 Libby High School's music program has excelled this year, with 10 students gaining a superior rating at the state competition held at the University of Montana in Missoula on May 5 and 6.
"It has been five years since Libby has had a jazz band make it to state, and this year we had two groups go and receive superior ratings. All of these students worked hard between district and state and exhibited a lot of personal growth," said music instructor Brenda Nagode, who teaches the group twice a week.
Jazz is the genre of choice for Libby's high school students, and they have two distinct bands — the High School Jazz Band, which plays at the Buddy DeFranco Jazz Festival in Libby every March, and the Back in Five Jazz Combo, which is student led and rehearses outside of school hours.
All the garage practice time paid off for the five members of Back In Five, as they received a perfect score in the competition.
"The best investment ever was to buy my daughter a flute," said Karina Hancock, mother of flutist Sabra Hancock. "All the traveling back and forth to practice really paid off and the kids have had huge success."
According to Nagode, this year was unique because so many students participated in the competition and did so well.
"We usually have a few students who go to state but this year we had more solos and jazz groups than usual," she said. "This is partly because in the past we have not been able to find an accompanist that would be willing to put in all the time it takes to prepare the music to accompany these hard working soloists, but this year we had two."
The accompanists this year were Janean Rowland and JoAnn Armstrong, both former Libby Logger musicians that returned to Libby to retire. Between the two of them they took on eight soloists, all of whom received superior ratings at district.
"When Janean was not able to play for them at state at the last minute, JoAnn learned all of the music for Janean's events in just two weeks," Nagode said.
Students performed in one hour blocks that usually included performers from four or five different schools. As each student played for the adjudicator — a master teacher on that instrument — they were scored on a very strict rubric.
All of the other students in the block got to listen to their fellow students perform, and a learning experience was encouraged. Immediately after each performance the adjudicator would give a brief lesson to the whole group about how to improve the performance through breathing exercises, technical fingerings, musical elements or stylistic suggestions.
Back in Five have several upcoming concerts, the first on Friday May 19 at the Riverbend Restaurant and Saloon and the second on Memorial Day at Cabinet Mountain Brewery.
Superior Ratings (I)
Alyssa Bales: Violin Solo, Back in Five jazz combo
Lauren Burrell: Bari Sax Solo
Sabra Hancock: Tenor Sax Solo, HS Jazz Band, Back in Five jazz combo
Ben Gibson: HS Jazz Band, Back in Five jazz combo
Kevin Lee: HS Jazz Band
Kristel Donahue: HS Jazz Band
Trey Thompson: HS Jazz Band, Back in Five jazz combo
Colton Tubb: HS Jazz Band, Back in Five jazz combo
Cerria Swagger: HS Jazz Band
Chris Williams: HS Jazz Band
Excellent Ratings (II)
Lauren Burrell: Flute Solo
Trey Thompson: Tenor Sax Solo
Colton Tubb: Trombone Solo
Cerria Swagger: French Horn Solo, Trumpet Solo
Chris Williams: Tenor Sax Solo
---