Medical Center completes successful focus group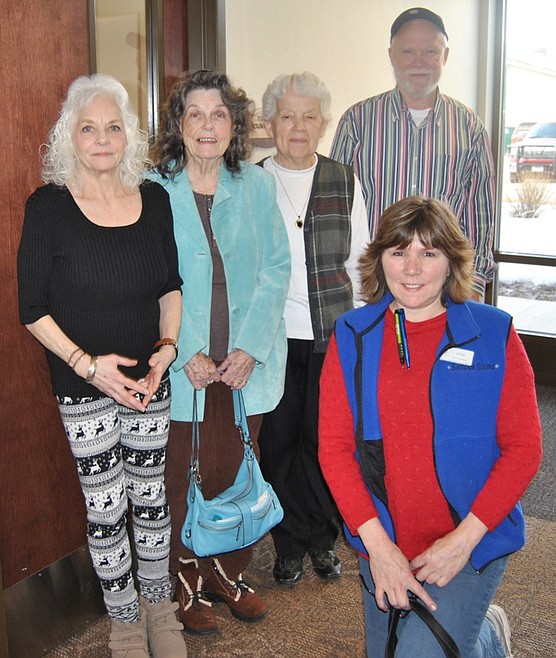 Attendees of the Patient and Family Advisory Council Focus Group in March.
Libby, MT- On March 16, 2017, Cabinet Peaks Medical Center conducted its third Patient and Family Advisory Council (PFAC) Focus Group. Four patients and their family members attended a luncheon along with a team of administrators, directors, and patient care managers from CPMC.
The PFAC focus group was created to facilitate communication between Cabinet Peaks Medical Center and their most important asset, their patients. The goal of the focus group is to identify patient and family concerns or problems involving their care, discuss suggestions for improvement, and recognize staff and departments that are providing exceptional care.
Group participants were asked seven different questions during their luncheon. The medical center has plans to follow up on the participant's concerns, continue to search for more ways to improve patient care, and share any kudos received with the CPMC staff.
In all, the feedback given to the CPMC team was very positive. Many of the attendees described their patient experiences as warm and caring; the patients were impressed with the staff and said that the entire team was very attentive.
"Patients and their families are often the most knowledgeable members of the care team and can offer unique and valuable perspectives regarding the standard of care they received," stated Ahyoung Huff, MPT, MHA, Director of Ancillary Support Services, and leader of the CPMC patient satisfaction team.
Huff concluded, "I'm so excited to embark on this journey with the patients and families we serve. It really fits with CPMC's vision, 'to meet the ever-changing needs of our community for health, healing, and comfort'. We want to do everything we can to provide our patients with an exceptional experience, and receiving their feedback is crucial to us in achieving this goal."
More focus groups will take place at Cabinet Peaks Medical Center in the future. If you have received care at Cabinet Peaks Medical Center in the past few months and would like to participate, please contact Ahyoung Huff at 283-7239.
---